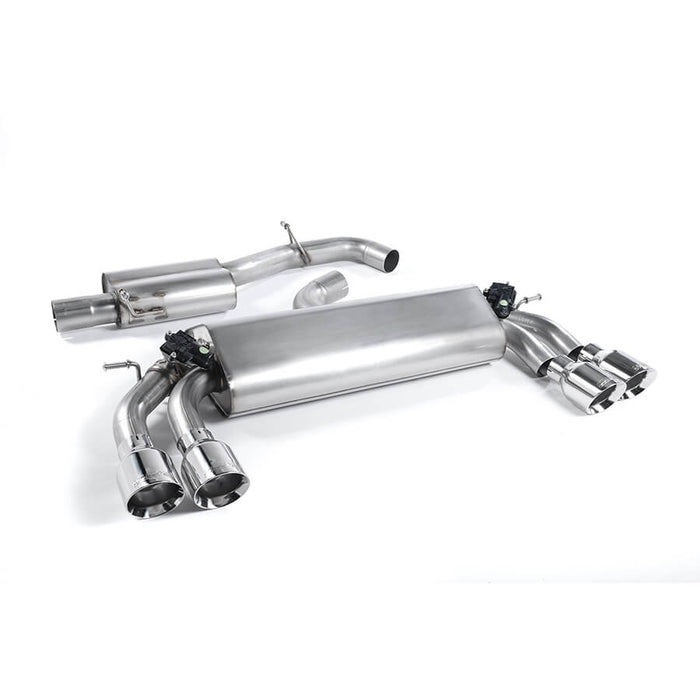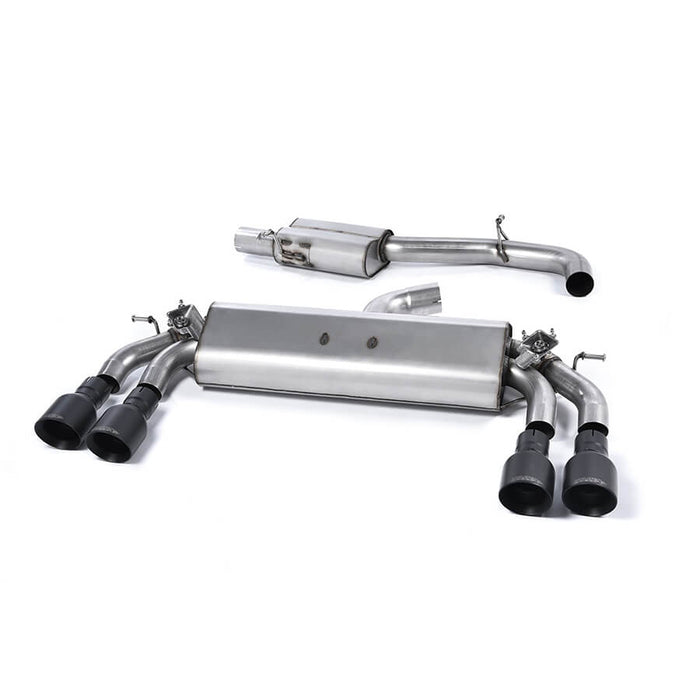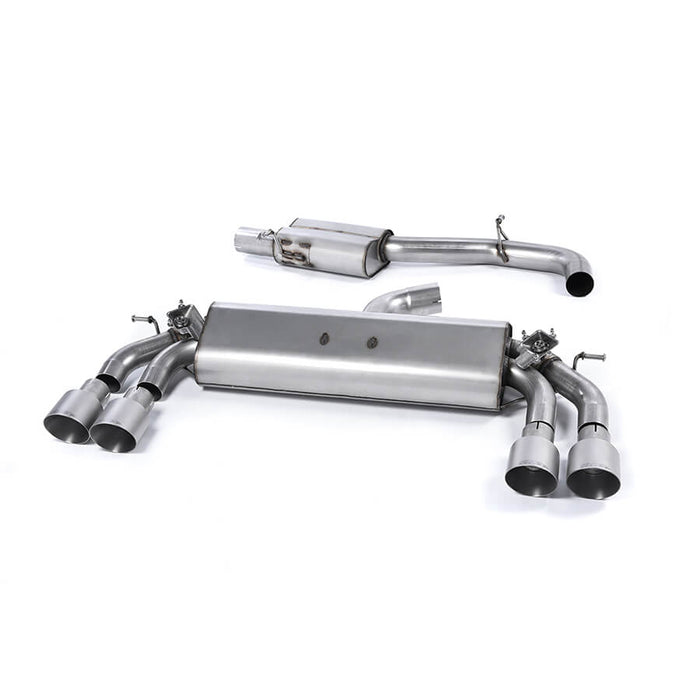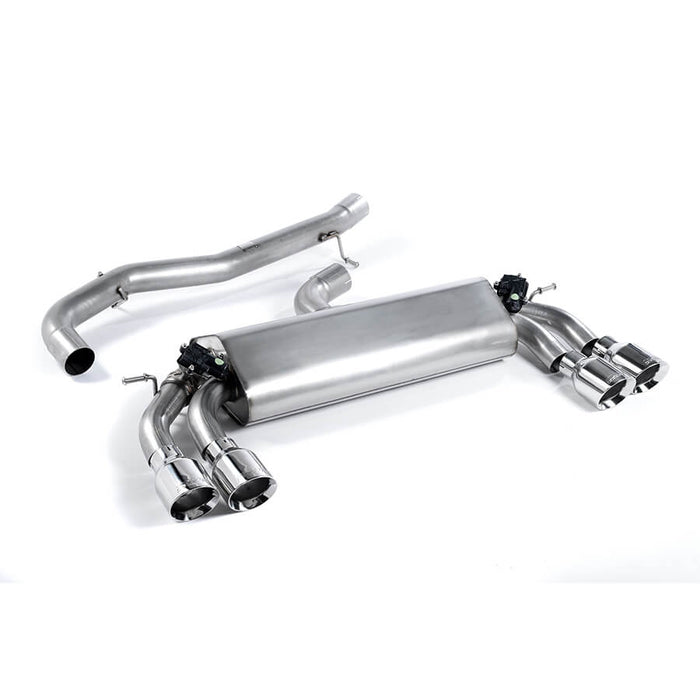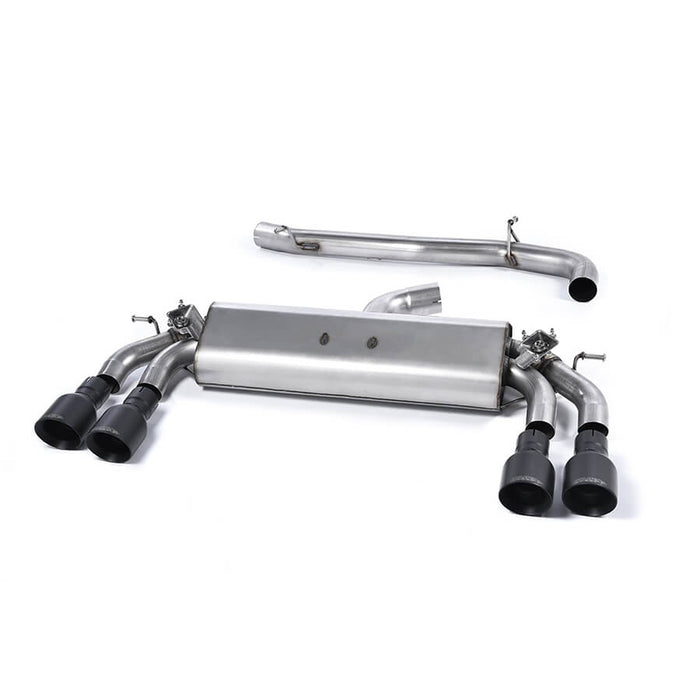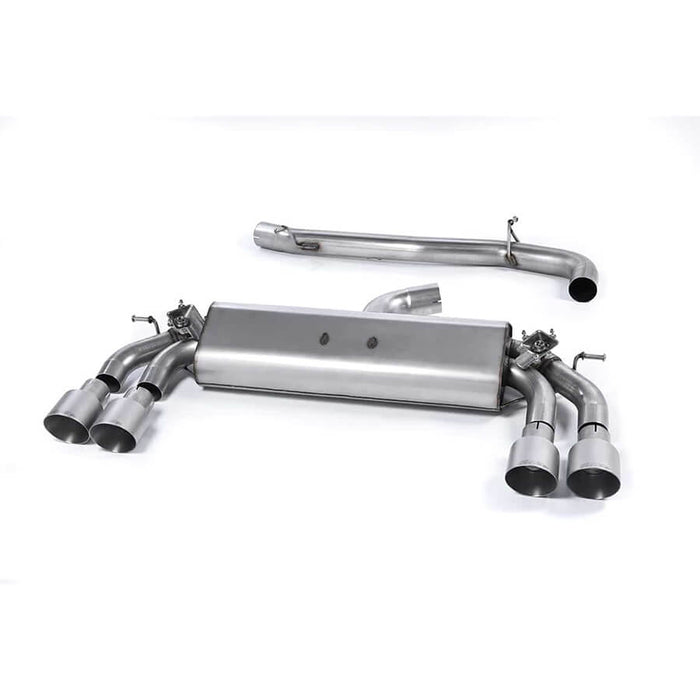 Milltek Sport Valved Cat Back Exhaust System - VW Golf R Mk7
Regular price £1,781.59 £1,603.43 inc. VAT £1,336.19 excl. VAT
Milltek Sport Valved Cat Back Exhaust System For The VW Golf R Mk7
The 3" Cat Back Exhaust System from exhaust specialists Milltek Sport provides your Mk7 VW Golf R with a premium made aftermarket exhaust, capable of enhancing the looks, sound and power of the vehicle.
Manufactured in the usual T304 stainless steel material, the VW Golf R Mk7 exhaust system provides you with complete satisfaction that the qualify you are purchasing is only to the signature high standards we've come to expect from Milltek Sport. No exhaust system will leave the Milltek Sport factory unless it looks, sounds and performs to the necessary standard.
Milltek Sport Cat Back Exhaust System available as a louder Non-Resonated or quieter Resonated exhaust system, please select the exhaust you require along with the tip option from the drop down menu.
Non-Resonated Exhaust Includes:
Centre Silencer Delete Pipe
Rear Silencer Assembly
Choice Of GT100 Tailpipes
Resonated Exhaust Includes:
Centre Silencer
Rear Silencer Assembly
Choice of GT100 Tailpipes
Tips Available:
Polished
Cerakote Black
Titanium
Burnt Titanium
Fitting Available:
Our team of expert technicians will be able to fit the Milltek Sport Cat Back Exhaust System to your Mk7 VW Golf R should you so require. Our expansive research into the VAG market has allowed our team of expert technicians to gain vital knowledge in the Volkswagen and Audi scene allowing them to fit this exhaust without encountering any problems.
Call or Email to discuss:
Tel: 01924 228042 | Email: sales@vuduperformance.com
Take a look
You might also like