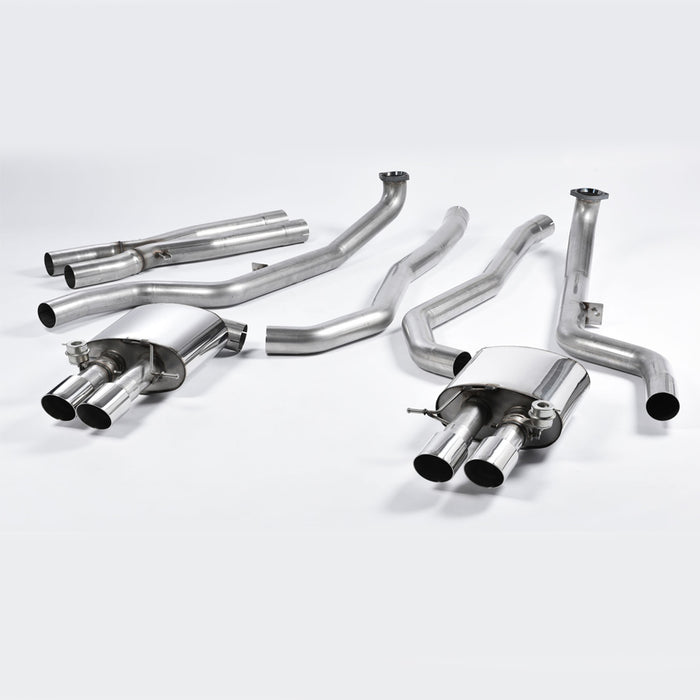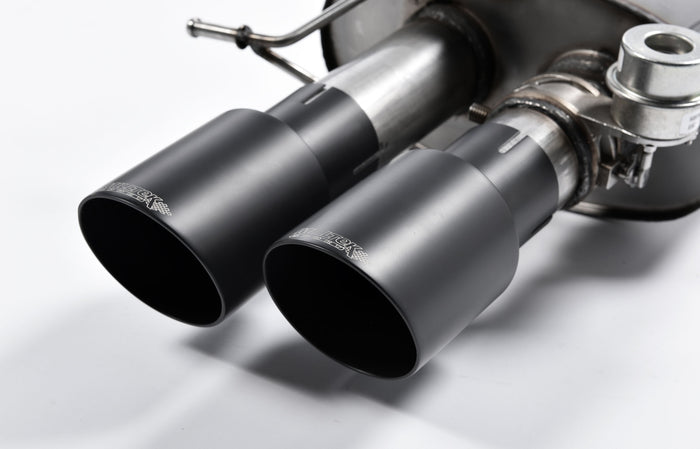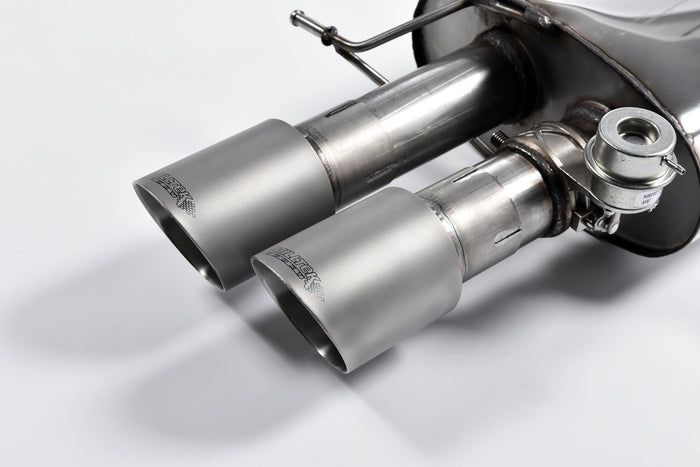 Milltek Sport Cat Back System - BMW M5
Regular price £2,889.76 £2,456.29 inc. VAT £2,046.91 excl. VAT
The BMW M5 F10 exhaust system from Milltek improves the performance and aesthetics for the V8 twin turbo exhaust.
Available with 3 different tip styles.
Select from the drop-down when checking out.
Milltek's R&D team took an innovative approach when designing this system, following hours and miles of dyno and flow testing. The stock BMW exhaust system uses an 80mm diameter in most places, but features many 'pinch points' throughout its course, all of which dramatically restrict gasflow. Using the latest CAD analysis, Milltek engineers discovered that dropping the entire system to 76mm, but using precision CNC mandrel bends to maintain a precisely consistent diameter, flow rates – and therefore power – could be improved throughout the rev-range.
This isn't the only bit of smart thinking from Milltek, however. By using the OEM BMW vacuum control valves, which integrate perfectly with this new exhaust, full factory functionality can be retained, including the dash-switching operation between exhaust modes. The result is a car that can purr quietly and discreetly to work in the morning, yet create a racecar soundtrack with pops, crackles and over-run burbles on the way home. On a car like the M5, which needs to be many things to many people, it's the ideal compromise.
Take a look
You might also like