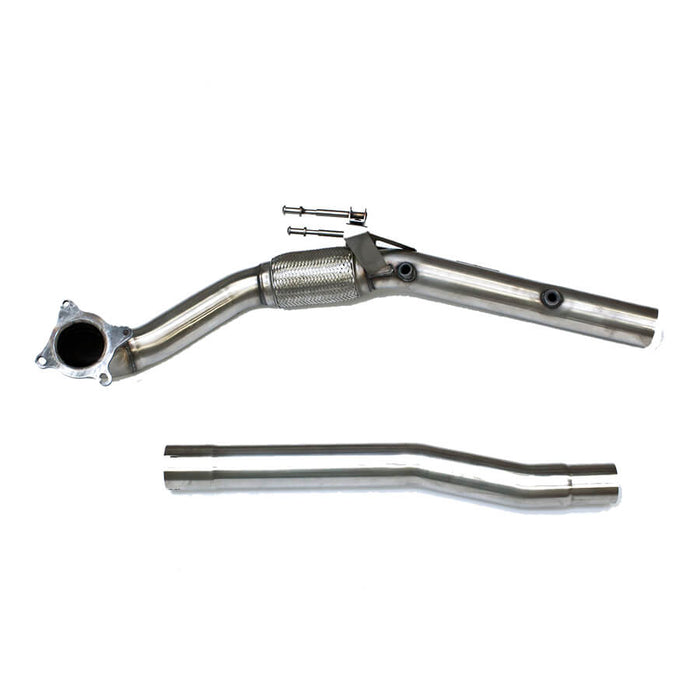 Milltek Sport Decat Downpipe - VW Golf R Mk6
Regular price £484.33 £435.90 inc. VAT £363.25 excl. VAT
Milltek Sport Decat Downpipe For The VW Golf R Mk6
Another fine example of Milltek Sport's signature exhaust quality, the Mk6 VW Golf R Decat Downpipe is designed specifically for the the 3" Milltek Sport Race System and requires a Stage 2 ECU Remap.
The catalyst on the Mk6 VW Golf R is a key component of emission control but it can also be the most restrictive, the Milltek Sport Decat Downpipe replaces this catalyst to provide your vehicle with the ultimate flow rate.
Full Milltek Sport Decat Downpipe Package Includes:
SuperPro Lower Engine Mount Insert
Cast Large Bore Downpipe With Decat
Connecting Pipe
Milltek Sport Part Number: SSXVW216
Require A Fitting?
Please select the fitting option on our website should you require the Milltek Sport Decat Downpipe fitting to your Mk6 VW Golf R. Your vehicle will be left in the safe hands of our highly skilled technicians with a vast experience of working on the different VW Golf models.
Call or Email to discuss:
Tel: 01924 228042 | Email: sales@vuduperformance.com
Please note this exhaust is designed for motorsport use only. You will not pass a UK emissions test or police road side check with this exhaust installed on the vehicle.
Take a look
You might also like