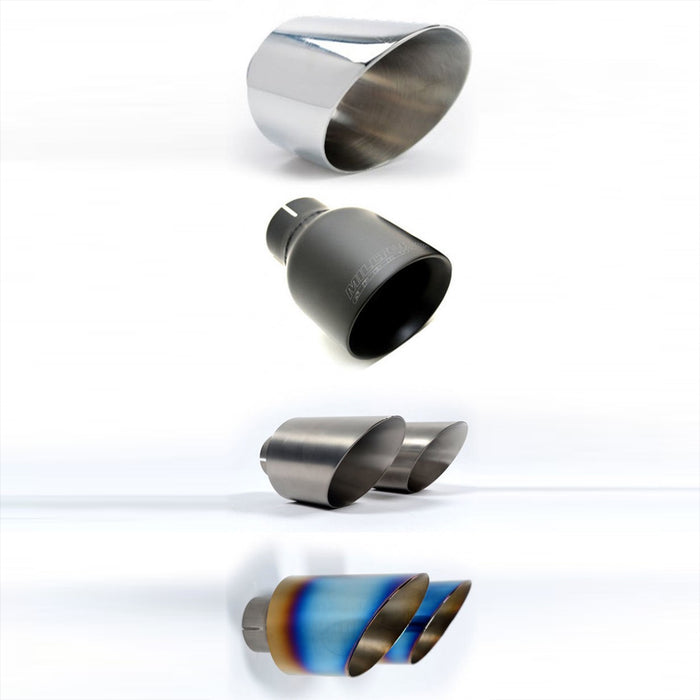 Milltek Sport Dual Cat Back System - Ford Mustang 5.0 V8 GT
Regular price £1,639.21 £1,475.29 inc. VAT £1,229.41 excl. VAT
Dual Outlet Cat Back System from Milltek Sport for the Ford Mustang
Constructed in the United Kingdom, the Dual Outlet Cat Back System for the 5.0 V8 GT Ford Mustang is designed, developed and hand finished by Milltek Sport's expert craftsmen. The Cat Back System is manufactured in Milltek Sport's signature mandrel bent aerospace grade type 304, non-magnetic stainless steel. The steel material is less susceptible to discoloration, which will allow your Dual Outlet Cat Back system to last almost indefinitely.
The Dual Outlet Cat Back System will give your Ford Mustang a genuine performance edge with noticeable power gains and improved exhaust sound. Offering a substantial weight advantage over the OE System, the Cat Back will offer you a sharper throttle response and transformation in performance to take your Ford Mustang to a whole new level
Each Milltek Sport product goes through rigorous testing to test their durability and performance gains. No product leaves Milltek Sport unless it looks, sounds and fits perfectly.
The Dual Outlet Cat Back is available as a quieter Resonated system or a louder Non-Resonated system with a choice of trim finishes, you can view these trim finishes in the product images.
Dual Outlet Cat Back System Parts:
Adapter for OE Downpipe
Front Silencer (Resonated System) / X Pipe Assembly (Non-Resonated System)
Left Hand Axle Pipe
Right Hand Axle Pipe
Left Hand Rear Silencer (Single Outlet)
Right Hand Rear Silencer (Single Outlet)
Choice of 100mm Trims
View the Milltek Sport Exhaust on the Ford Mustang GT 5.0 V8 below:
Require a fitting? Please contact our trained technicians in Normanton for details:
T: 01924 228042 | E: sales@vuduperformance.com
Take a look
You might also like