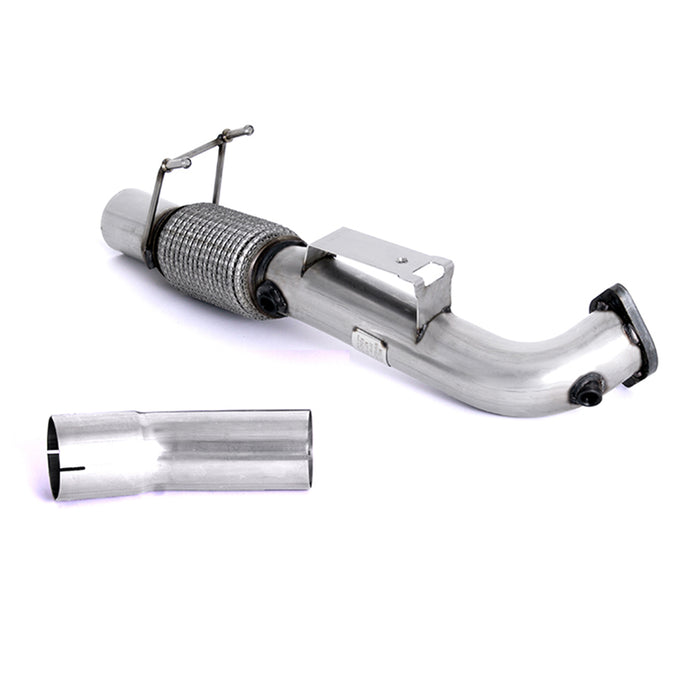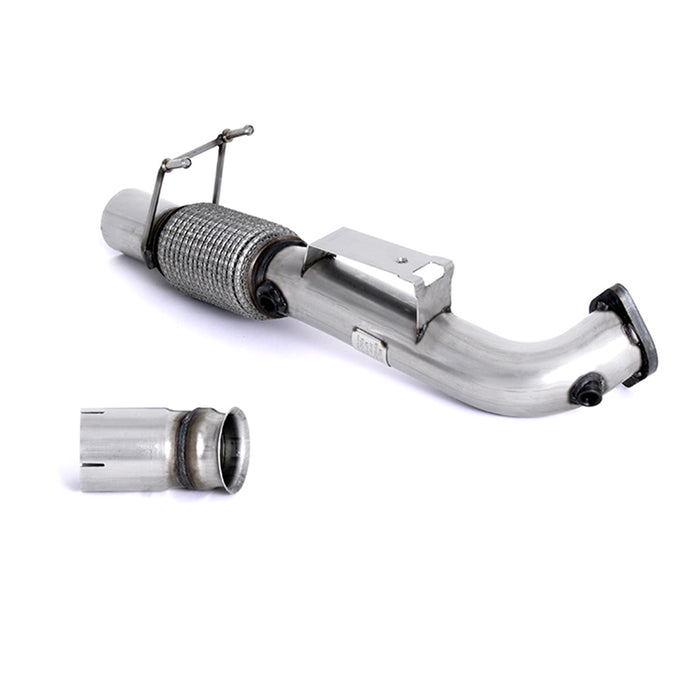 Milltek Sport Large-Bore Decat Downpipe - Ford Focus RS Mk3
Regular price £261.60 £222.36 inc. VAT £185.30 excl. VAT
Milltek Sport Large-Bore Downpipe & De-Cat for the Focus RS Mk3
Milltek Sport are currently at the forefront of tuning companies with over 20 years of continued exhaust development and technical expertise. Developing a range of performance enhancing products, here we have Milltek Sport's Large Bore Downpipe & De-Cat for the Focus RS Mk3.
Milltek Sport exhaust systems are manufactured in high quality 3" type 304 aircraft grade stainless steel which makes the exhaust less susceptible to discoloration. The mandrel bending ensures greater gas flow with the full flow bends for the ultimate driving performance.
Distinct power gains, improved exhaust sounds and an impressive designs give Milltek Sport the edge over rival exhaust brands.
Large-Bore Downpipe & De-Cat requires a Stage 2 ECU remap.
Designed for the Focus RS Mk3 2.3l EcoBoost 4wd 5 Door Hatchback 16-18. Race/Track cars only.
Key Product Features:
1 x Large Bore Race Downpipe
1 x Connecting Pipe to Milltek Sport Catback
Pipe Diameter: 3.00" (76.20mm)
Product Fitment:
Ford Focus MK3 RS 2.3-litre EcoBoost 4wd 5-Door Hatchback 16-18
Option to fit the Milltek Sport or Original Manufacturer Cat Back
SSXFD195 - Fitment to the Milltek Sport Cat Back only.
SSXFD194 - Fitment to the OE Cat Back only.
Milltek Sport spend many hours testing and demonstrating their enthusiastic driving style to take their products to the very limit of durability. This is so you can enjoy your Milltek Sport product for many years to come.
Listen to a Milltek Sport Exhaust on the Focus RS Mk3 below:
If you require a fitting please contact us on the below details:
T: 01924 228042 | E: sales@vuduperformance.com
Please note this exhaust is designed for motorsport use only. You will not pass a UK emissions test or police road side check with this exhaust installed on the vehicle.
Take a look
You might also like