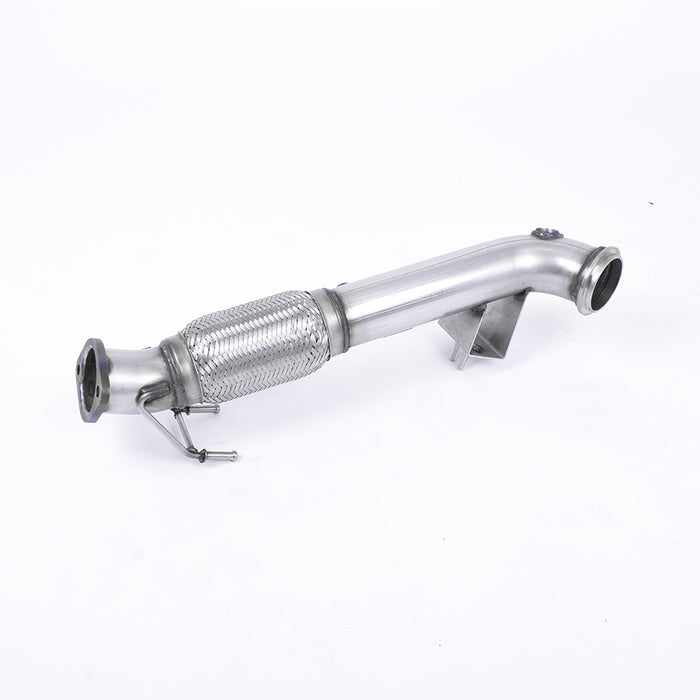 Milltek Sport Large Bore Decat Downpipe - Mk3 Ford Focus ST250
Regular price £382.81 £344.53 inc. VAT £287.11 excl. VAT
Milltek Sport Large Bore Decat Downpipe for the Mk3 Ford Focus ST250
The Milltek Sport Decat is extremely capable of enhancing the looks and general driving performance of your Mk3 Ford Focus ST250 whilst delivering the signature Milltek exhaust tone.
Designed by Milltek's team of expert craftsmen, the Milltek Decat Downpipe is produced in aerospace grade Type 304 stainless steel material. This mandrel bent material is used through Milltek's exhaust constructions due to the premium qualities of the non-magnetic material. The mandrel bending ensures for an optimized gas flow which is able drastically enhance the performance without the torque loss figures.
Now with over 35 years of technical experience in the exhaust industry, Milltek range of performance enhancing exhaust systems are globally recognized among tuners and racing enthusiasts alike.
Milltek Decat Key Details:
Milltek Sport Product Code: SSXFD110
Pipe Diameter: 3" (76.2mm)
Requires a Stage 2 ECU Remap
Fits the Ford Focus Mk3 2.0 EcoBoost Hatchback
Sold for Race/Track Day Focus models only. You will not be able to pass a UK MOT emissions test with the Decat Downpipe fitted on your Mk3 Focus ST.
Require A Fitting?
Please contact the team at VUDU Performance for further details on fitting the Milltek Sport Decat Downpipe on to your Mk3 Ford Focus ST250.
Call or Email to Discuss:
Tel: 01924 228042 | Email: sales@vuduperformance.com
Please note this exhaust is designed for motorsport use only. You will not pass a UK emissions test or police road side check with this exhaust installed on the vehicle.
Take a look
You might also like