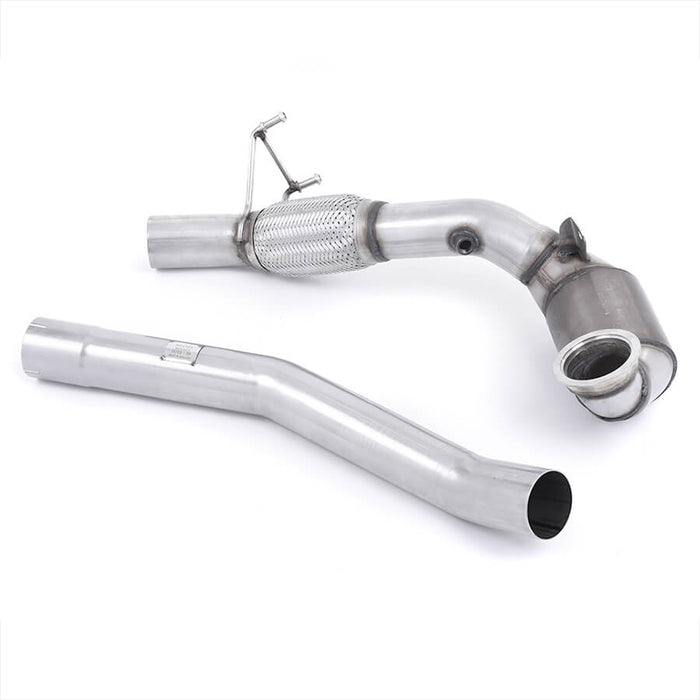 Milltek Sport Large Bore Downpipe and Sports Cat - Audi S1
Regular price £1,294.31 £1,164.88 inc. VAT £970.73 excl. VAT
Milltek Large Bore Downpipe and Sports Cat for the Audi S1
The Audi S1 Large Bore Downpipe and Sports Cat is the latest addition from exhaust specialists, Milltek Sport. Manufactured using only the finest aerospace grade stainless steel material, the Hi-Flow Sports Cat is capable of increasing flow by as much as 30% over the original system.
Distinct power gains, improved exhaust tones and an impressive design give Milltek Sport the edge over rival exhaust brands.
Milltek Sport Product Code: SSXAU495
Please Note: The Milltek Downpipe and Sports Cat must be fitted with the Milltek Sport Cat Back System and requires a Stage 2 ECU remap.
Require a Fitting?
Please contact the team at VUDU Performance to discuss fitting and dyno testing the Milltek Sports Cat on your Audi S1.
Call or Email to discuss:
Tel: 01924 228042 | Email: sales@vuduperformance.com
Take a look
You might also like