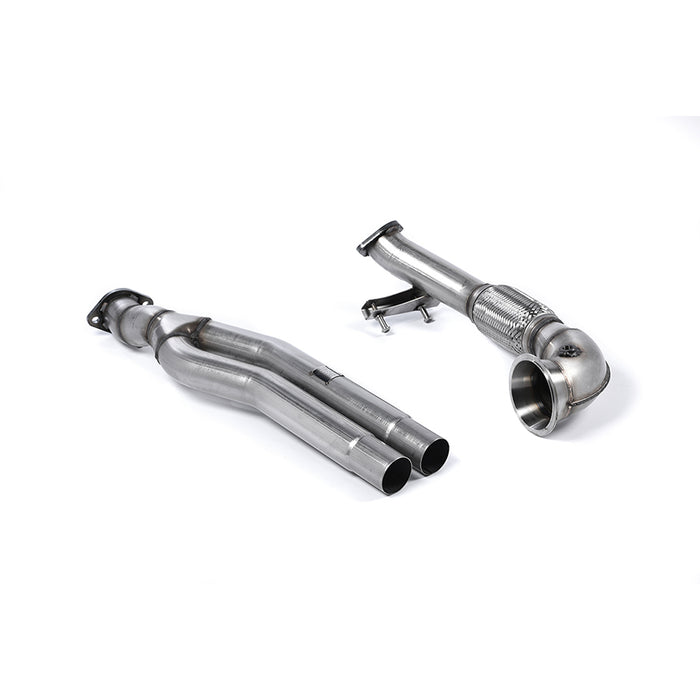 Milltek Sport Primary Catalyst Bypass Pipe And Turbo Elbow - Audi RS3
Regular price £819.19 £696.31 inc. VAT £580.26 excl. VAT
SSXAU593
Fits with Milltek and OE Cat Back Systems (Required Stage 2 ECU Remap) Audi RS3 8V (2015-)
The Primary Catalyst Bypass Pipe deletes the primary catalyst from the exhaust system. This part allows the exhaust gases to pass through the system unrestricted by the primary OE catalyst, increasing the gas-flow and in turn engine efficiency. The Bypass Pipe comes equipped with a Turbo Elbow for fitment in vehicles possessing a turbo. The turbo elbow reduced back pressure allowing the turbo to "Spool" sooner reducing lag and improving throttle response.
For Track Use Only!
Fits with Milltek and OE Cat Back Systems
- Requires Stage 2 ECU Remap
Contact a member of the team at VUDU Performance for any additional information you require.
Call or Email to discuss:
Tel: 01924 228042 | Email: info@aetmotorsport.com
Take a look
You might also like