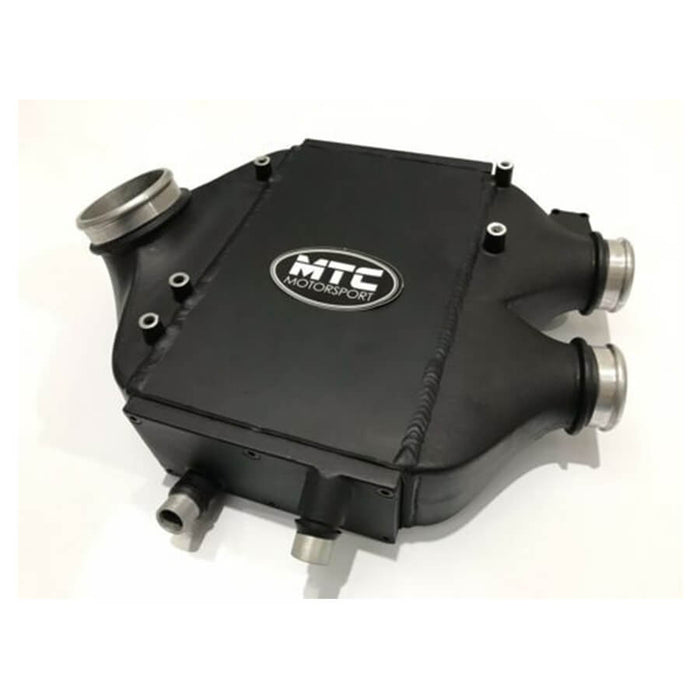 MTC Motorsport Chargecooler - BMW M3 / M4
£899.00 inc. VAT £749.17 excl. VAT
MTC Motorsport Chargecooler For The BMW M3 And M4
The MTC Motorsport Chargecooler fits all M3/M4 and competition models including the F80, F81, F82 and F83.
The MTC Motorsport Chargecooler provides almost 65% more volume over the standard cooling system on the BMW M3 or M4, this allows intake temperatures to remain low even under the most intense of circumstances on tuned vehicles. Powder coated in black, the MTC Chargecooler does not allow for any splitting or boost leaks at higher boost pressures featuring cast end tanks with dividers to maximise the airflow.
Designed to fit the S55 engine perfectly with a direct bolt on fit.
Require a Fitting?
Please contact the team at VUDU Performance for further details on fitting and dyno testing your BMW M3 or M4 model. Extensive work on our very own VUDU M4 model has made our team of technicians expert in the BMW field and will have no problem with the fitting.
Call or Email to discuss:
T: 01924 228042 | E: sales@vuduperformance.com
Take a look
You might also like