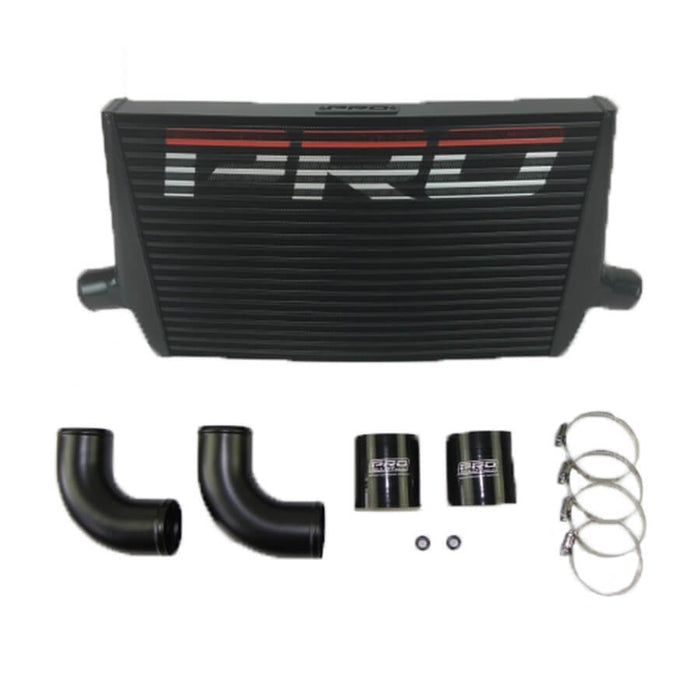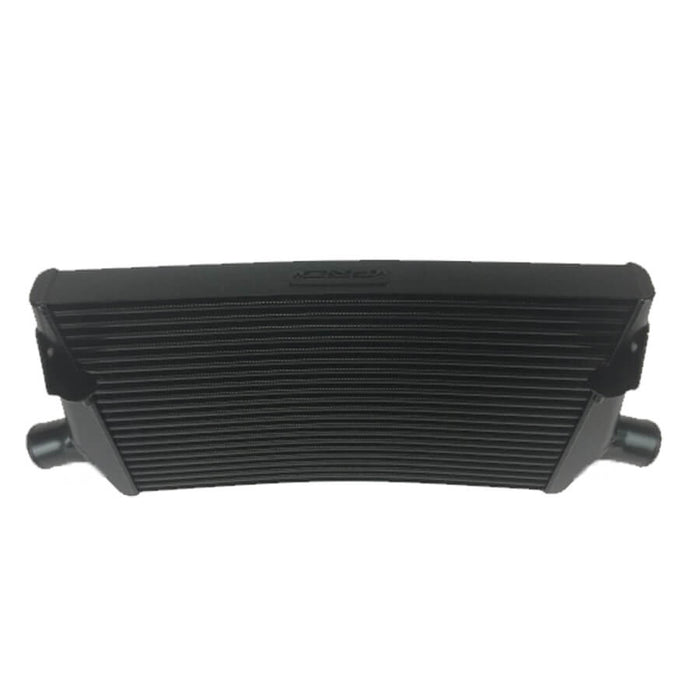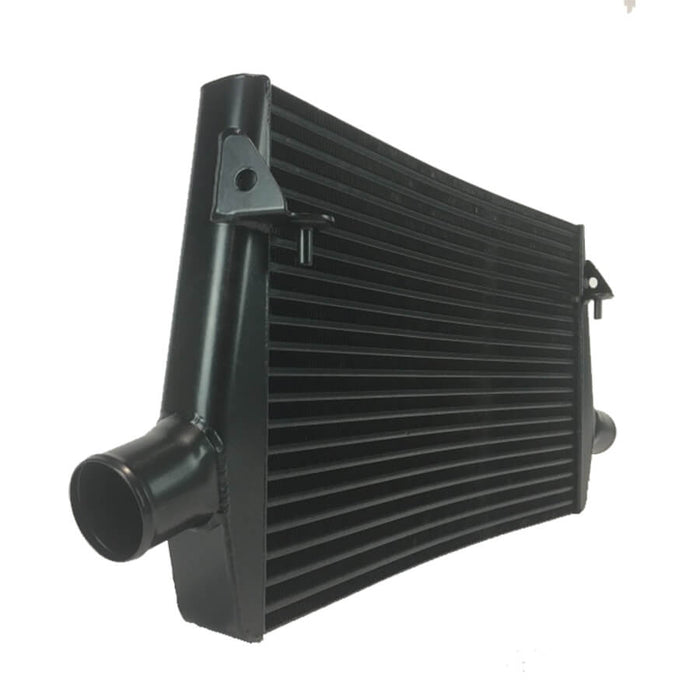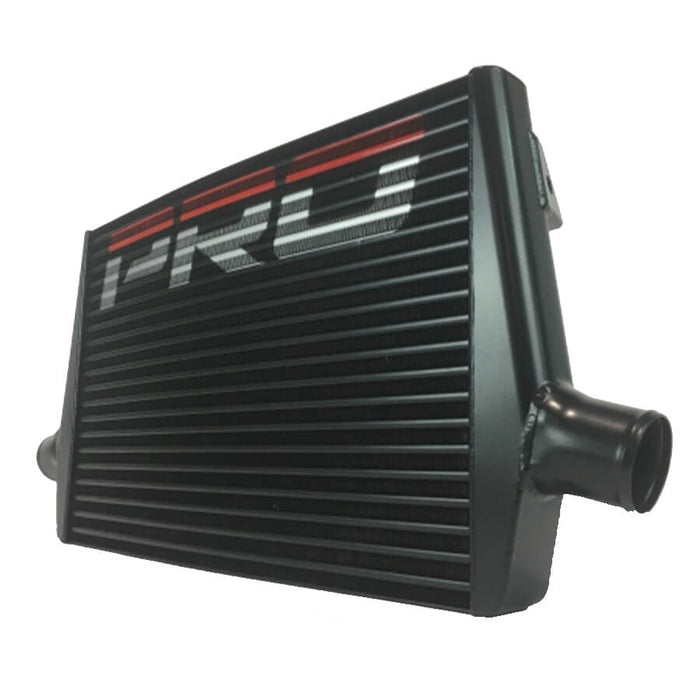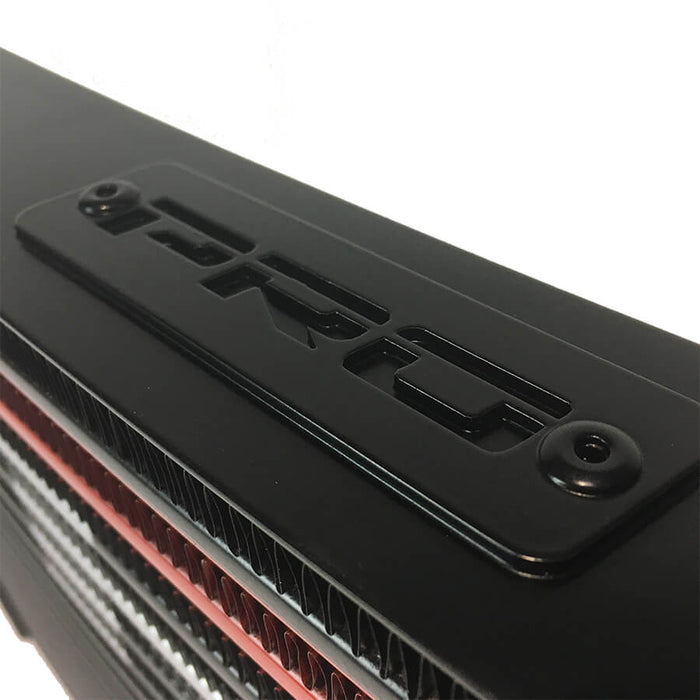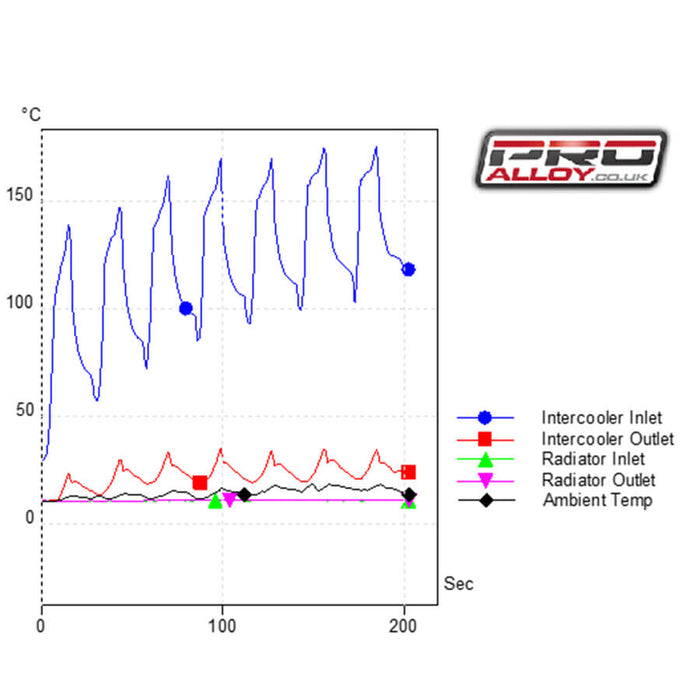 Pro Alloy Spec Curved Front Mount Intercooler - Mk7 Ford Fiesta ST180
£676.45 inc. VAT £563.71 excl. VAT
Pro Alloy Spec Curved Intercooler for the Mk7 Ford Fiesta ST180
The Curved Front Mount Intercooler is the latest in the Pro Alloy intercooler range that has been specifically designed for the Mk7 Ford Fiesta ST180. Drawing from 25 years of extensive research in the Ford tuning market, Pro Alloy work closely alongside their customers to gain first hand feedback for each intercooler that they produce.
Back in 2013 when Pro Alloy developed their original front mount intercooler for the Fiesta ST180, 250BHP was considered as "BIG POWER". The Fiesta ST180 has come along way since then with tuning companies such as ourselves providing a variety of turbos that sees the Fiesta ST running in the excess of 330BHP.
The new curved intercooler comes after the team at Pro Alloy developed new processes and techniques to build the curved intercooler core that matches the profile of the bumper bar on the Fiesta ST180. This enables Pro Alloy to construct a much thicker intercooler with a 45% increase in calculated internal flow capabilities over the original Fiesta ST intercooler.
Front Mount Intercooler Key Details:
Provides the Ultimate Cooling Performance
Simple Fitting (No Drilling or Cutting Required)
Fully Supplied with Connecting Pipes, Hoses and Mounting Hardware
Minimum Ambient Airflow Restriction
Huge Core Surface Area And Internal Flow Capabilities
Handcrafted Smooth Flowing Intercooler
Available in Satin Black or Silver with the Option of a Pro Alloy Logo
Please select whether you would require a Satin Black or Satin Silver intercooler finish with the option of having a Pro Alloy logo from the drop down lists.
Require a Fitting?
The Pro Alloy Intercooler is a perfect fit on the Ford Fiesta ST180, there is no need to cut, modify or remove the front bumper when installing to your vehicle.
VUDU Performance have a team of skilled technicians on hand to deal with any fittings that you require for your vehicle. With a Hub Dyno at our workshop in West Yorkshire, please contact the team to discuss fitting and dyno testing the Pro Alloy Curved Intercooler on your Mk7 Ford Fiesta ST180.
Call or Email to discuss:
Tel: 01924 228042 | Email: sales@vuduperformance.com
Take a look
You might also like