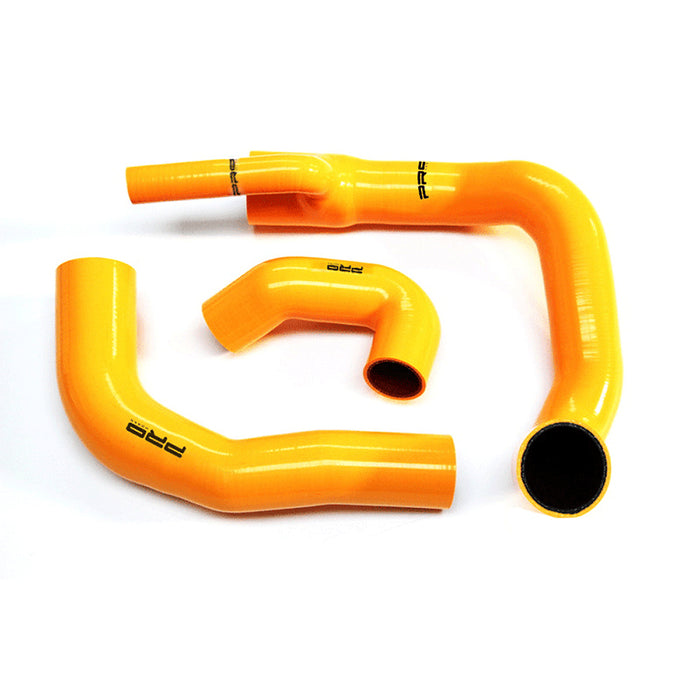 Pro Hoses Boost Hose Kit Upgrade - Ford Focus ST Mk3
£235.28 inc. VAT £196.07 excl. VAT
PRO HOSES BOOST HOSE KIT UPGRADE FOR FOCUS MK3 ST 250
A great addition to your 2012 Eco Boost ST 2012
Available in a variety of colours Gloss Black, Bright Blue, Frozen White, Vibrant Red & Tangerine Scream. Choose with or without Dump valve outlet.
Apart from making my Engine bay look great and making it stand out from the crowd, why do I need a upgraded boost kit
This kit was designed with the vehicle in house and this gave us as better design route, than main improvement was making the 3 piece intake hose (Intercooler to Inlet manifold) into 1 piece, this removed a big restriction in the standard hoses allowing a smoother flow for the charge Air and increasing flow = better driveability. On remapped STs this could possibly increase power output.
Features
Less restrictive design than standard, allowing better charge air flow
No extra modifications required, perfect fitment
Transforms a boring engine bay within 1 hours
Available in a variety of popular colours
4 Ply Layer design for maximum performance
Made to the highest standard in the UK
Why not add a set of stainless Boost clamps to your order, please choose from options list..
Take a look
You might also like