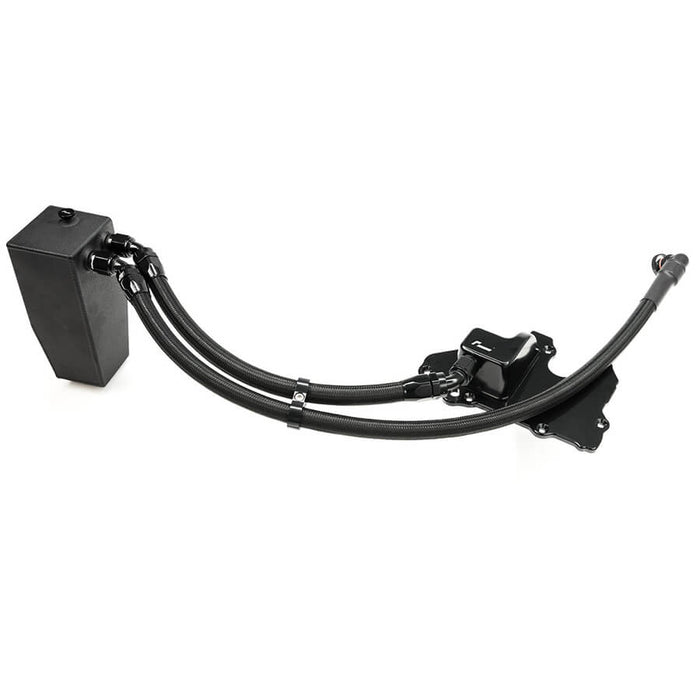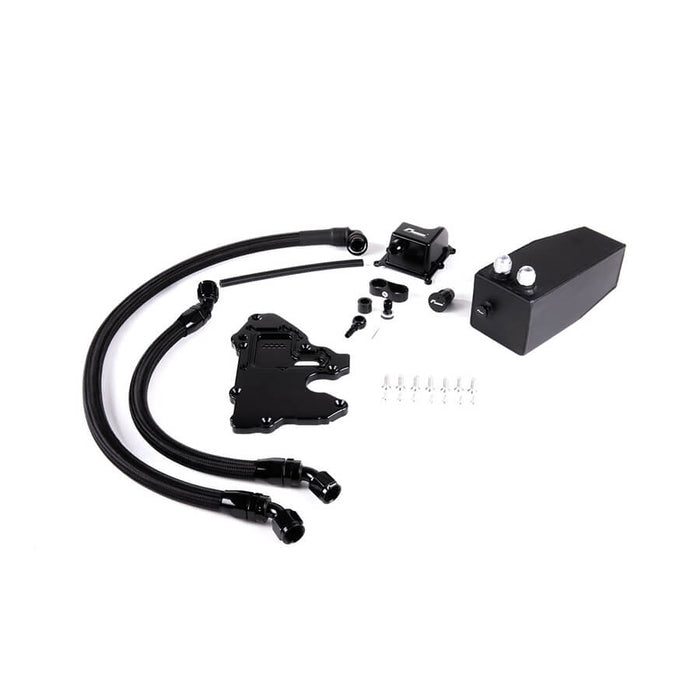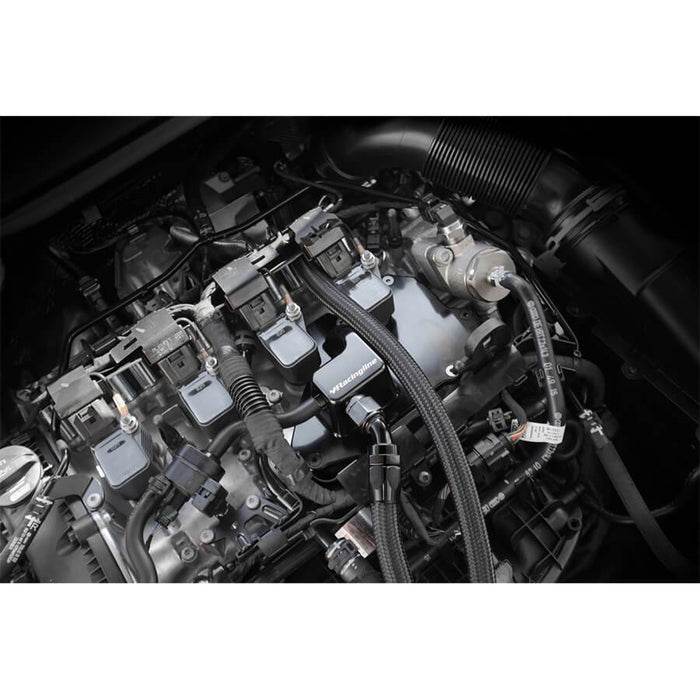 Racingline Oil Management Kit - VW Golf R Mk7 / EA888 Gen 3
Regular price £642.10 £577.88 inc. VAT £481.57 excl. VAT
Racingline Oil Management Kit For The VW Golf R Mk7 / EA888 Gen 3
The Racingline Oil Management Kit provides an oil separation catch can system like none other on the MQB EA888 tuning market!
This Racingline Performance system is unique, given the fact it boasts a dual function. While routing undesirable oil and moisture vapours through a sophisticated system, the Oil Management Kit also brings a wealth of motorsport experience to the table, correcting the problem of oil build up in the top of the engine.
The Racingline Oil Management Kit also includes the Racingline Engine Breather Plate.
Not only does this management kit therefore condense the oil vapours in the bottom of the tank but it also provides a pure air/fuel mixture to avoid the problem of slowly filling the intercooler and intake pipework with the excess oil.
Please note this Oil Management System is not currently compatible with the 245hp 'GPF' Equipped models.
Kit Options:
- Washer Bottle Relocation Kit -
If your vehicle has the washer bottle filler on the Left Hand side of the engine bay, You will need this.
Require A Fitting?
Please contact a member of the team at VUDU Performance for any additional information you require regarding the Racingline Oil Management Kit. Our team of technicians can also fit the Oil Management Kit to your VW Golf R Mk7 should you so require. Please give a member of the team at VUDU Performance a call to get booked in at your earliest convenience.
Call or Email to discuss:
T: 01924 228042 | E: sales@vuduperformance.com
Take a look
You might also like