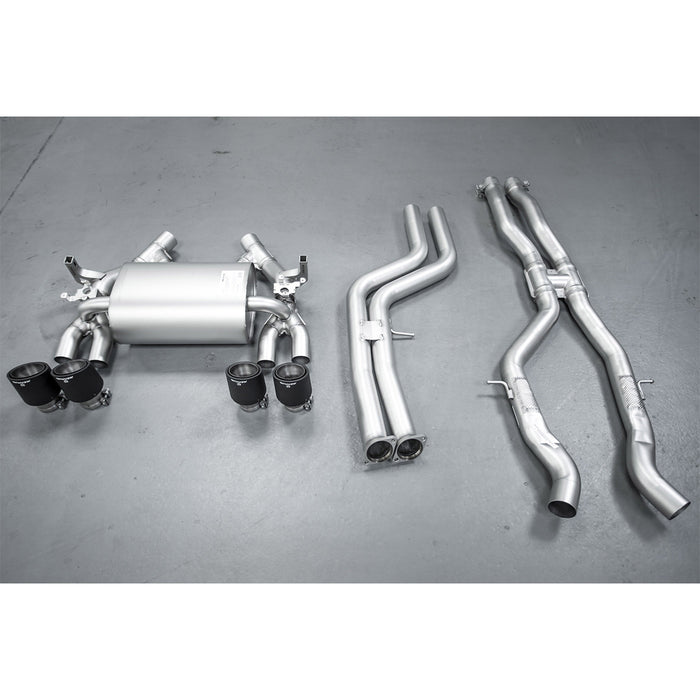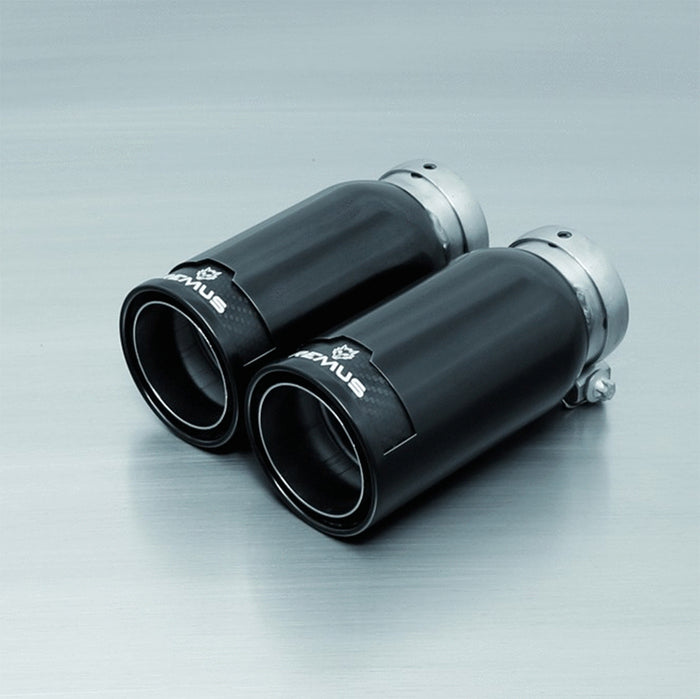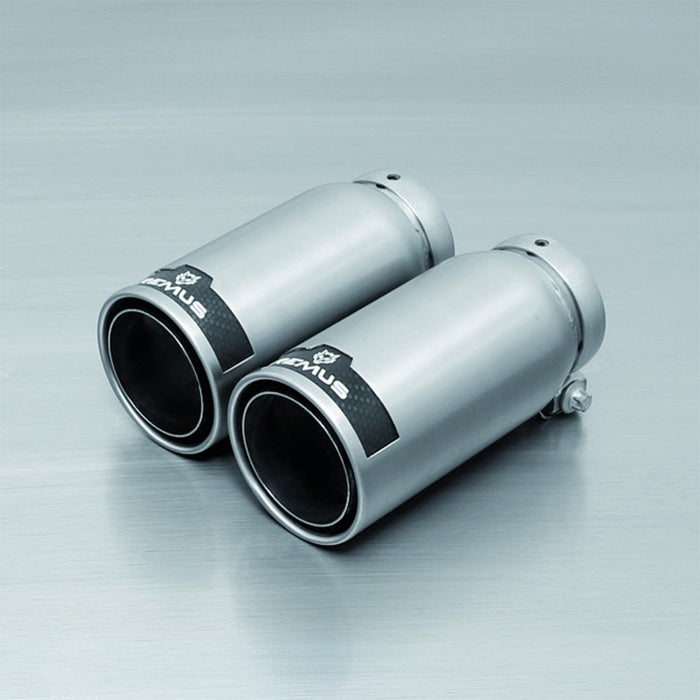 Remus Exhausts Cat Back System - BMW M3
£2,179.30 inc. VAT £1,816.08 excl. VAT
Remus Exhausts Cat Back System for the BMW M3
Remus Exhaust System fits the M3 E90 Sedan model.
The Remus Exhausts Cat Back System for the BMW M3 boasts a brand new design, aggressive racing sound and premium power gains. Decreasing back pressure, the Remus Exhaust Cat Back System is handcrafted in Austria with lightweight stainless steel for weight reduction and long term reliability.
The Cat Back System is available as a louder Non Resonated system or a more subtle Resonated system with the option of Stainless Steel, Carbon Fibre, Black with Carbon Stripe and Silver with Carbon Stripe tip finishes.
Remus Exhaust Cat Back Features:
Aggressive Racing Exhaust Tone
Handcrafted in Austria
100% Stainless Steel
Performance Gains
Low Back Pressure
Significant Weight Advantages
Easy Fitment
Listen to the Remus Exhausts Cat Back System on the BMW M3 below:
Require a Fitting?
Contact VUDU Performance for further details on fitting the Remus Exhaust Cat Back System on your BMW M3 with dyno testing also available.
Call or Email to discuss:
T: 01924 228042 | E: sales@vuduperformance.com
Take a look
You might also like