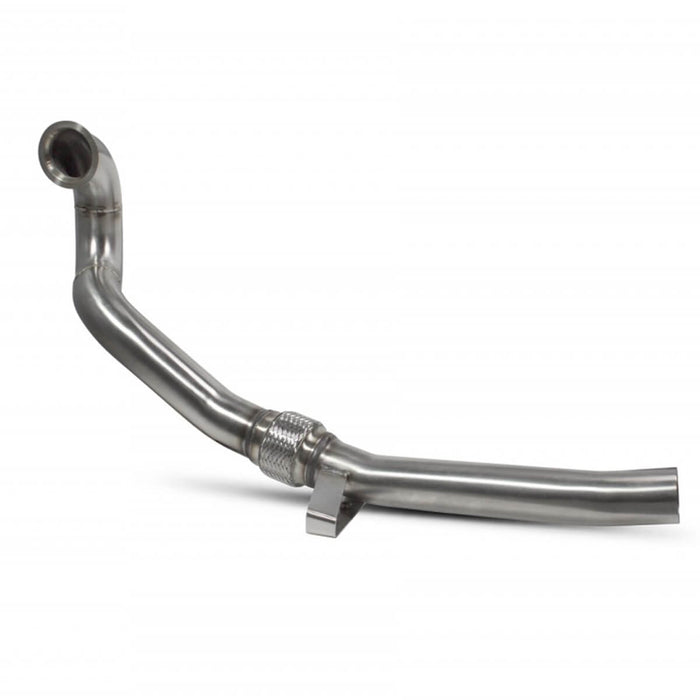 Scorpion Exhausts Decat Downpipe - Audi S1
Regular price £496.74 £397.39 inc. VAT £331.16 excl. VAT
Scorpion Exhausts Decat Downpipe for the Audi S1
The Scorpion Exhausts Decat Downpipe provides your Audi S1 with a premium performance upgrade by directly replacing the existing restrictive catalyst.
Offering a significant weight advantage over the original catalyst, the Decat Downpipe enhances the performance and reliability of your Audi S1 exhaust system.
Hand crafted here in the UK, the Scorpion Decat is regarded highly by tuners and racers alike due to the superior construction quality that each Scorpion Exhaust system possesses. A simple feel of the Decat Downpipe will allow you to appreciate the construction quality that Scorpion take great pride in.
Scorpion Exhausts Part Number: SAUC045
The Scorpion Decat Downpipe fits the Audi S1 2.0 TFSi Quattro.
Technical Data:
Fitment Years
2014 - 2018
Fits To
OEM / Scorpion
Pipe Diameter
76mm/3"
EC Approved
No
Notes
Engine management light may be activated, Stage 2 ECU remap recommended
OEM
Scorpion
Change
8.9 KG
7.1 KG
-1.8 KG

Require a Fitting?
VUDU Performance have a team of highly skilled technicians on hand to deal with any fitting enquiries that you may have.
Please contact the team to discuss fitting and dyno testing Scorpion Decat Downpipe on your Audi S1.
Call or Email to discuss:
Tel: 01924 228042 | Email: sales@vuduperformance.com
Please note this exhaust is designed for motorsport use only. You will not pass a UK emissions test or police road side check with this exhaust installed on the vehicle.
Take a look
You might also like