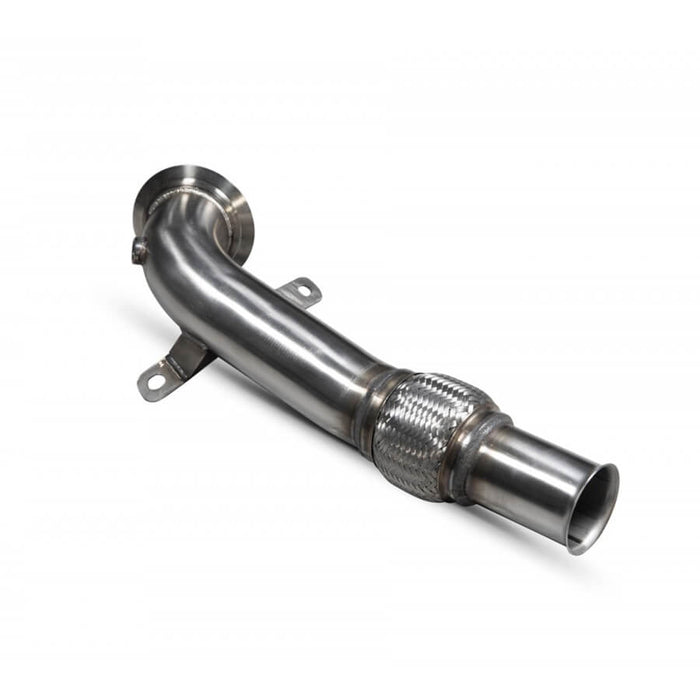 Scorpion Exhausts Decat Downpipe - Ford Fiesta ST Mk8
Regular price £313.96 £282.56 inc. VAT £235.47 excl. VAT
Scorpion Exhausts Decat Downpipe For The Ford Fiesta ST Mk8
Introducing the Decat Downpipe for the Ford Fiesta ST Mk8 from Scorpion Exhausts!
The Scorpion Exhausts Decat Downpipe replaces the catalyst on the stock Ford Fiesta ST Mk8 to provide your vehicle with the ultimate flow rate. The flow rates comes with the decat replacing the most restricting part of the exhaust.
The high quality construction of the Scorpion Exhausts Decat Downpipe can be appreciated with a simple feel of this Scorpion Exhausts system. Translating into tangible gains in both performance and reliability, each Scorpion Exhausts system is manufactured here in the UK and has become a very popular exhaust brand among both tuning and racing enthusiasts.
Technical Data:
Fitment Years
2018 - 2019
Fits To
OEM / Scorpion
Pipe Diameter
76mm/3"
EC Approved
No
OEM
Scorpion
Change
3.6 KG
2.35 KG
-1.25 KG

Require a Fitting?
Please get in contact with a member of the team at VUDU Performance to discuss fitting the Scorpion Exhausts Decat Downpipe to your Mk8 Ford Fiesta ST. Our team have plenty of experience working on our own Mk8 Fiesta development vehicle so will have no problem with the fitting.
Call or Email to discuss:
Tel: 01924 228042 | Email: sales@vuduperformance.com
Please note this exhaust is designed for motorsport use only. You will not pass a UK emissions test or police road side check with this exhaust installed on the vehicle.
Take a look
You might also like