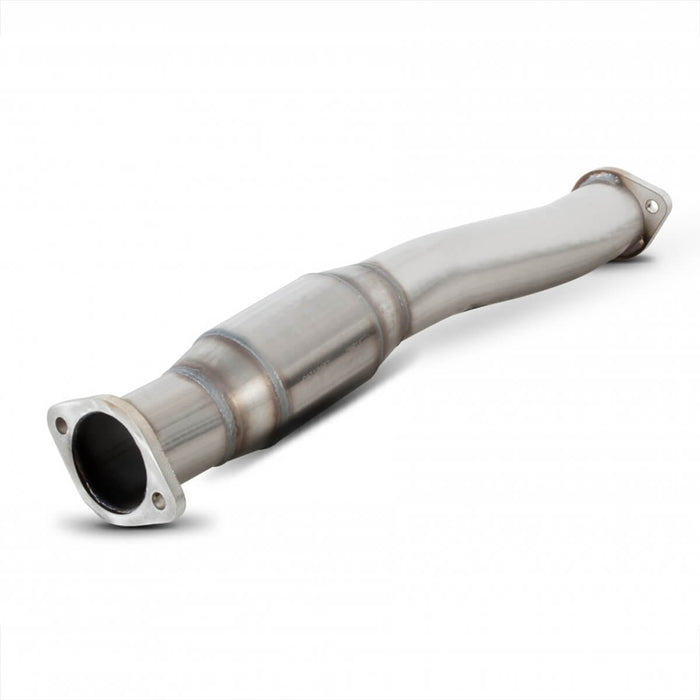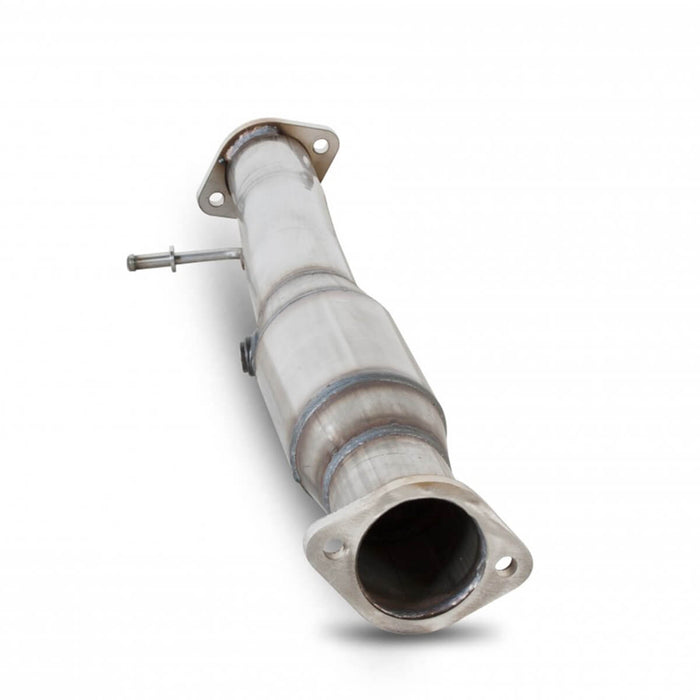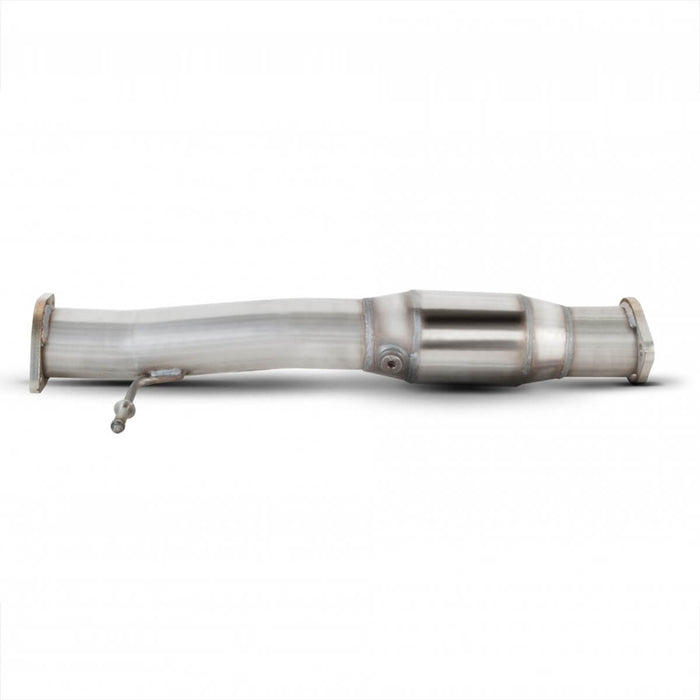 Scorpion Exhausts High Flow Sports Cat - Ford Focus ST225 Mk2
Regular price £517.09 £465.38 inc. VAT £387.82 excl. VAT
Scorpion Exhausts 3" High Flow Sports Cat for the Ford Focus ST225 Mk2
The Scorpion Exhausts Sports Cat optimizes the gas flow coming through the exhaust on the Mk2 Focus ST225 while still maintaining filtration rates. This is a key factor when it comes to enhancing the performance of your Focus ST due to the original catalyst being the most restrictive component of an exhaust. Increasing this gas flow then translates into a crisper sports exhaust tone.
All Scorpion Exhausts system are manufactured by their very own team of highly skilled craftsmen. A simple touch of the Scorpion Sports Cat will allow you to appreciate the premium design quality that Scorpion Exhausts possess. Offering a significant weight advantage over the OEM system, Scorpion are extremely popular among racers and tuning enthusiasts alike due to the distinct gains in performance and reliability.
Scorpion Exhausts Part No: SFDX066
Technical Data:

Fitment Years
2006 - 2011
Fits To
OEM / Scorpion
Pipe Diameter
76mm/3"
EC Approved
No
OEM
Scorpion
Change
6.75 KG
5.2 KG
-1.55 KG

Require a Fitting?
VUDU Performance have a team of trained technicians on hand to deal with any fittings that you require. Please contact VUDU Performance for further details on fitting the Scorpion Exhausts High Flow Sports Cat on your Ford Focus ST225 Mk2.
Call or Email to discuss:
T: 01924 228042 | E: sales@vuduperformance.com
Take a look
You might also like