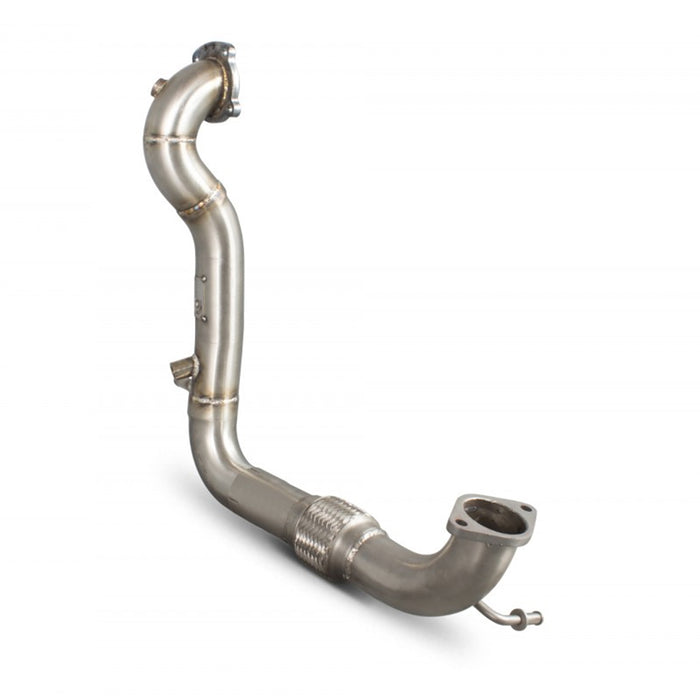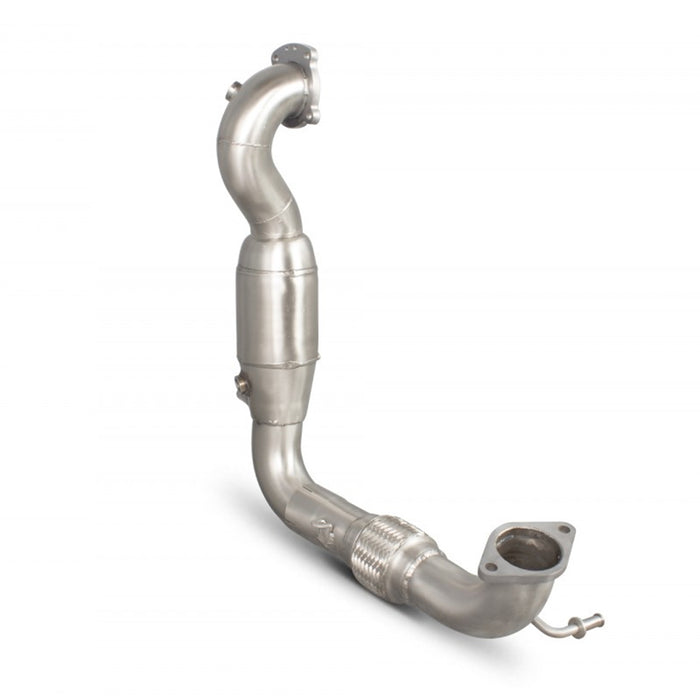 Scorpion Exhausts Turbo Downpipe - Ford Fiesta 1.0 EcoBoost
Regular price £345.00 £310.50 inc. VAT £258.75 excl. VAT
Scorpion Exhausts Turbo Downpipe for the Ford Fiesta 1.0 EcoBoost
The Scorpion Exhausts Turbo Downpipe has been developed to assist the powerful turbo charged engines enabling them to breathe more freely. The increase in performance comes from Scorpion Exhausts matching the pipe diameters to reach the peak performance gains.
Scorpion Exhausts have become very popular among tuning enthusiasts and racers. A simple feel of a Scorpion Exhaust will allow you to appreciate the premium design and constriction qualities that are put into their exhaust systems. Scorpion take great pride in their work with a huge passion to continuously improve on their previous systems.
Listen to the tone of a Scorpion Exhaust System on the Ford Fiesta 1.0 EcoBoost:
The Scorpion Exhausts Turbo Downpipe has two options to get faster flowing gases flowing through the exhaust with the option of a Sports Catalyst or a De Cat.
Technical Data:

| | |
| --- | --- |
| Fitment Years | 2013 - 2017 |
| Fits To | OEM / Scorpion |
| Pipe Diameter | 63.5mm/2.5" |
| EC Approved | No |

Scorpion Exhausts Turbo Downpipe fits the Ford Mk7 Fiesta 1.0T EcoBoost (Standard Rear Valance Fit or ST Rear Valance 2013 - 2017)
Require a fitting?
Please contact the VUDU Performance team at our workshop in Normanton for further details on fitting the Scorpion Exhausts Turbo Downpipe on your Ford Fiesta 1.0 EcoBoost.
Call or Email to discuss:
T: 01924 228042 | E: sales@vuduperformance.com
Take a look
You might also like