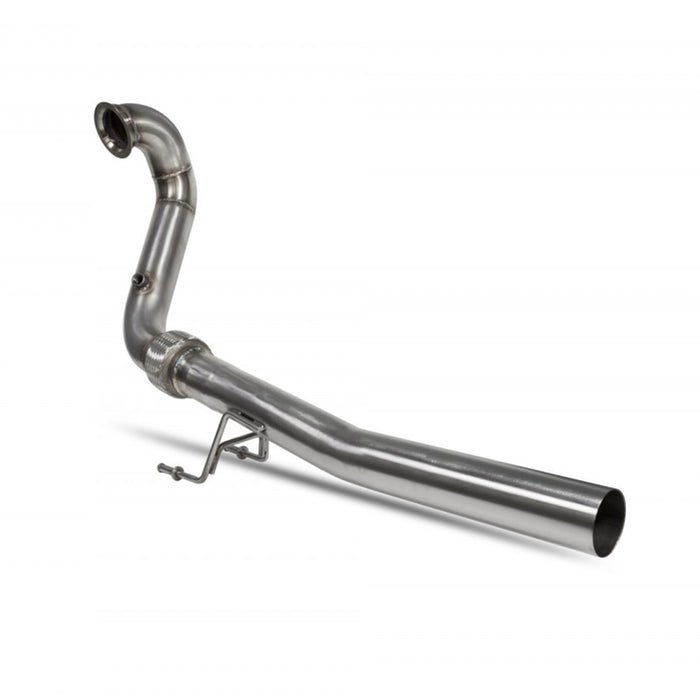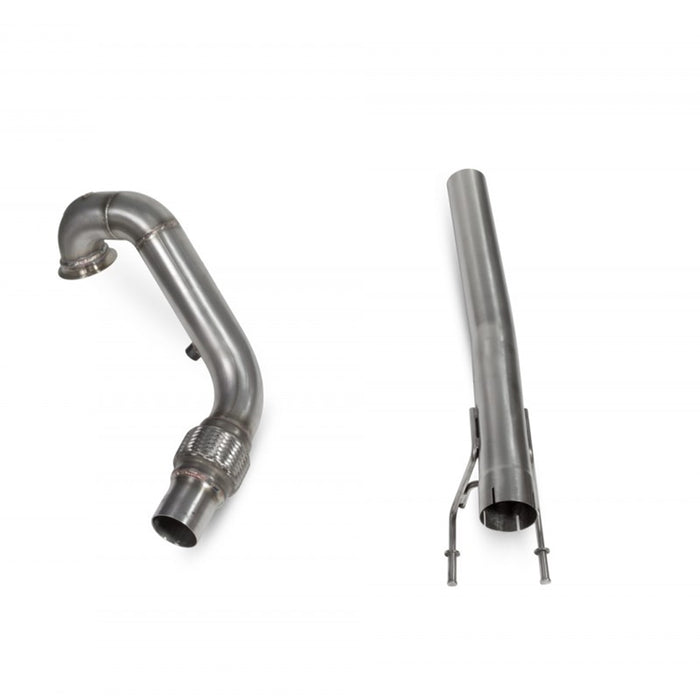 Scorpion Exhausts Decat Downpipe - Volkswagen Polo GTI 1.8T 6C
Regular price £453.14 £407.83 inc. VAT £339.86 excl. VAT
Scorpion Exhaust Decat Downpipe for the Volkswagen Polo GTI 1.8T 6C
Scorpion Exhausts expert technicians have developed the perfect high flow decat downpipe for Volkswagen Polo enthusiasts who want to take their vehicle to stage 2 or beyond.
Constructed in the United Kingdom with 3" T304 Stainless Steel, the precision made Scorpion Exhausts Decat Downpipe fits perfectly onto the turbo. The catalyst on your Volkswagen Polo GTI is a key component of emission control, however it can also be the most restrictive component of your exhaust. The Scorpion Exhaust Sports Cat increase the gas flow while maintaining filtration rates. Whereas this Decat Downpipe simply replaces the catalyst altogether for the ultimate flow rate.
The perfectly suited sporty exhaust note is is not too boisterous, which means it's perfectly fine to pass an MOT emissions test or police road side check.
Scorpion Exhaust Decat Downpipe Key Benefits:
T304 Stainless Steel Construction
Power Increase
Significant Weight Saving
Distinctive Scorpion Red Power Exhaust Tone
Technical Data:
Fitment Years
2015 - 2017
Fits To
OEM / Scorpion
Pipe Diameter
76mm/3"
EC Approved
No
Notes
Engine management light may be activated, Stage 2 ECU remap recommended
OEM
Scorpion
Change
4.9 KG
4.1 KG
-0.8 KG
View a Scorpion Exhaust on the Volkswagen Polo GTI 6C in the video below:
Require a fitting for your Scorpion Exhausts Decat Downpipe?
Please contact our trained technicians in Normanton for further details on fitting and dyno testing.
Contact us on the following details:
T: 01924 228042 | E: sales@vuduperformance.com
Please note this exhaust is designed for motorsport use only. You will not pass a UK emissions test or police road side check with this exhaust installed on the vehicle.
Take a look
You might also like