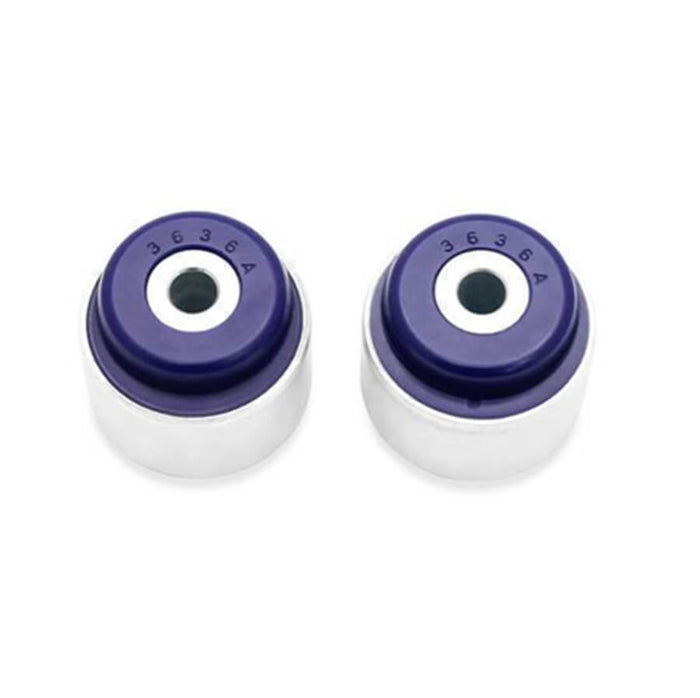 SuperPro Front Control Arm Lower-Inner Rear Bush Kit - Ford Fiesta ST
£172.86 inc. VAT £144.05 excl. VAT
SuperPro Front Control Arm Lower-Inner Rear Bush Kit For The Ford Fiesta ST
This Double Offset Kit from SuperPro is used to enhance the handling performance on your Mk7 Ford Fiesta ST, delivering a positive caster to both side of the vehicle. Improving the Fiesta ST's directional stability with far more responsive steering, the non tyre wearing geometry change has a substantial effect on the vehicle's handling characteristics.
SuperPro have placed complete lower control arm kits together to include std front and rear alignment correction bushes. Please select the option you require from the drop down list.
Need to learn more?
Please contact a member of the Fiesta ST tuning experts at VUDU Performance for further details regarding the SuperPro Rear Bush Kit. Our team have a vast amount of experience in the Ford tuning industry and will be happy to help with any questions that you may have.
Call or Email to discuss:
T: 01924 228042 | E: sales@vuduperformance.com
Take a look
You might also like