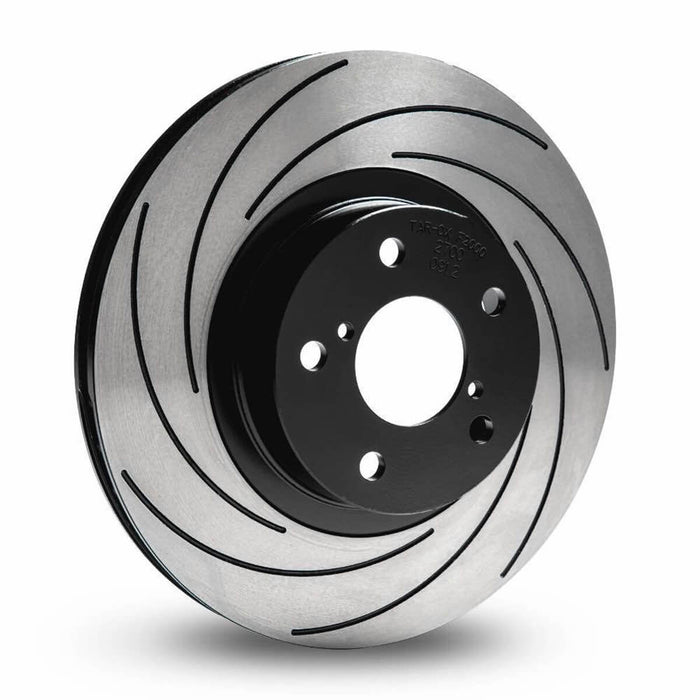 TAROX F2000 Rear Brake Discs – Ford Focus RS Mk3
£258.00 inc. VAT £215.00 excl. VAT
Tarox F2000 Rear Brake Discs for the Ford Focus RS Mk3
Discount codes not accepted on this particular product!
The Tarox F2000 Rear Brake Discs offer the ideal solution for drivers who often switch from standard road driving to serious track racing.
Featuring curved grooves on the surface of the brake discs, the F2000 Rear Brake Discs find the perfect balance between heat dissipation and strength to allow for an optimized performance on the track.
Key Features:
2 Rear Brake Discs Included
Curved Grooves
Heat Treated for Added Strength
Ideal for Track Day Sessions
Dimensions:
Disc Diameter - 302mm
Disc Thickness - 12mm
Disc Offset - 41mm
Learn more about the Performance Brakes Systems available from Tarox Brakes in the video below:
Require a Fitting?
VUDU Performance have a team of highly skilled technicians on hand to answer any questions you might have regarding the Tarox F2000 Rear Brake Discs for your Ford Focus RS Mk3. Please contact the team at VUDU Performance to discuss fitting the Tarox Rear Brake Discs on your vehicle.
Call or Email to discuss:
Tel: 01924 228042 | Email: sales@vuduperformance.com
Take a look
You might also like