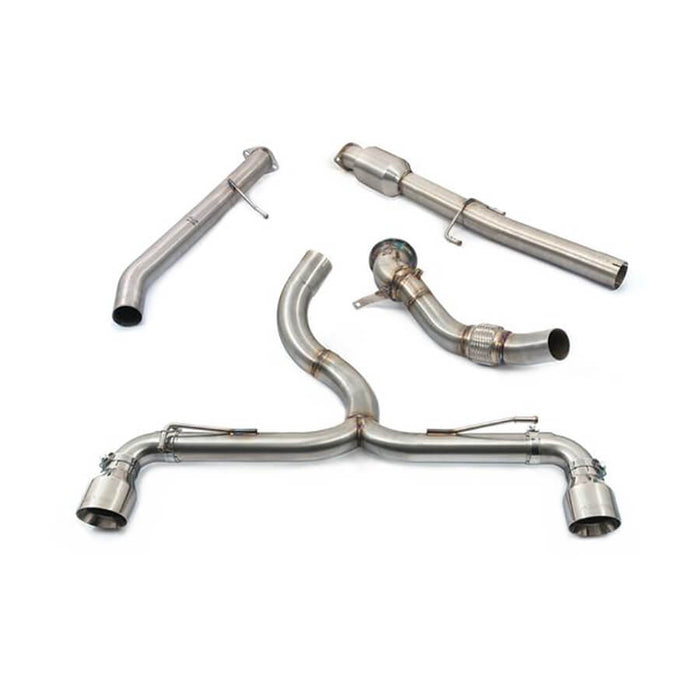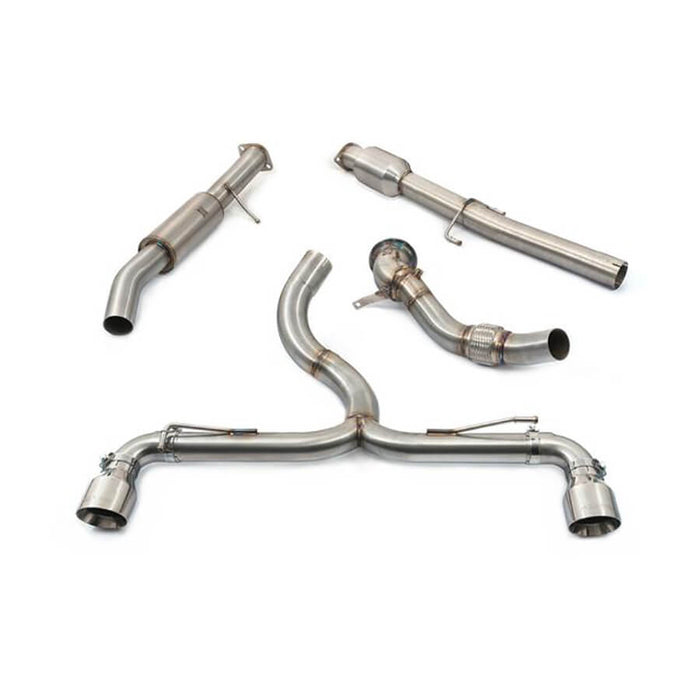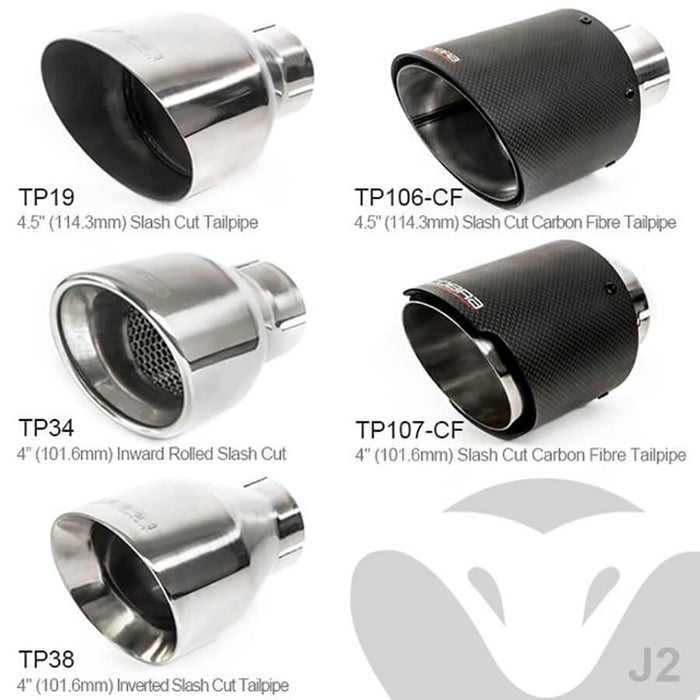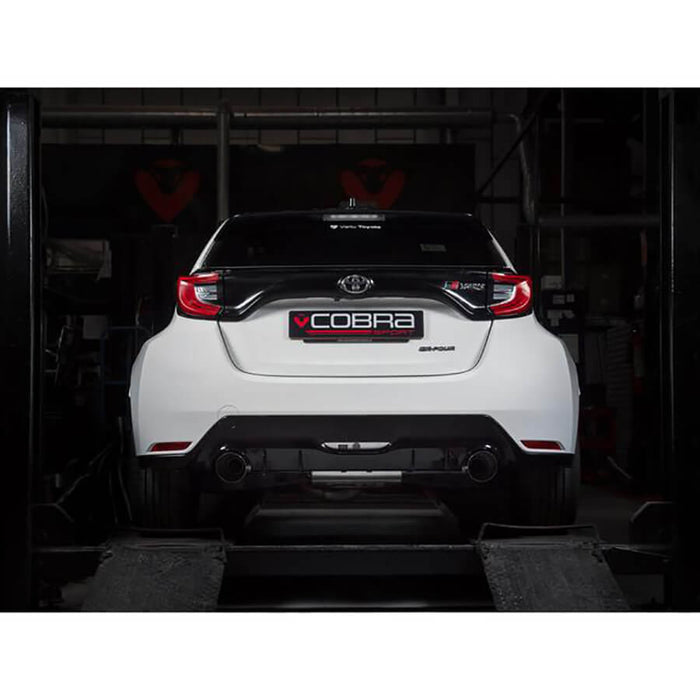 Toyota Yaris GR Sports Cat-Turbo Back Exhaust - Cobra Sport
Regular price £1,999.99 £1,600.00 inc. VAT £1,333.33 excl. VAT
Cobra Sport Sports Cat Turbo Back Performance Exhaust for the Toyota Yaris GR.
**USING THE DROP-DOWN MENU ABOVE SELECT WHICH CENTRE SECTION, REAR SECTION, AND TIPS YOU WOULD LIKE**
Available in multiple different options. The centre section is available both resonated and non-resonated. The centre section is available with a box or with a venom box delete which is the loudest exhaust style available. There are 5 tip variants from you to chose to.
Cobra Sport performance exhausts enhance the sound, looks and quality of your vehicle giving you the ultimate driving experience. Our sports exhausts range is fully guaranteed to give you assurance of our quality.
Fits GR Yaris: Convenience Pack & Circuit Pack
This Toyota GR Yaris performance exhaust is made in 3"/76.2mm pipework and fit from the turbo backwards (turbo-back system), these parts replace the front pipe, GPF, centre and rear sections.
This sports cat exhaust is sold for Motorsport and off road use only as it removes the GPF filter. This sports cat exhaust option will enable you to pass the emissions part of a UK MOT test.
The resonated exhaust includes the centre silencer and has a subtle but sporty tone. This exhaust however, is also available as a non-resonated version which is a louder option as it excludes the centre silencer and therefore, has a sportier exhaust note.
IMPORTANT: this exhaust removes the GPF filter and will require engine tuning at time of fitment to cancel the EML light.
The Venom rear section option is designed without a silencer and will be extremely loud.
Fitment is for motorsport and off road use only as this system removes the GPF filter.
Fitted images may show alternative parts.
All relevant fittings and gaskets are supplied.
Require Fitting?
If you would like us to fit the Cobra Sport Cat-Back Performance Exhaust for the Toyota Yaris GR, then get in touch with a member of the team to arrange it for you. Our expert technicians will have no problem fitting it and will allow you to have peace of mind.
Contact us?
You can contact a member of our team using our Contact page.
Take a look
You might also like