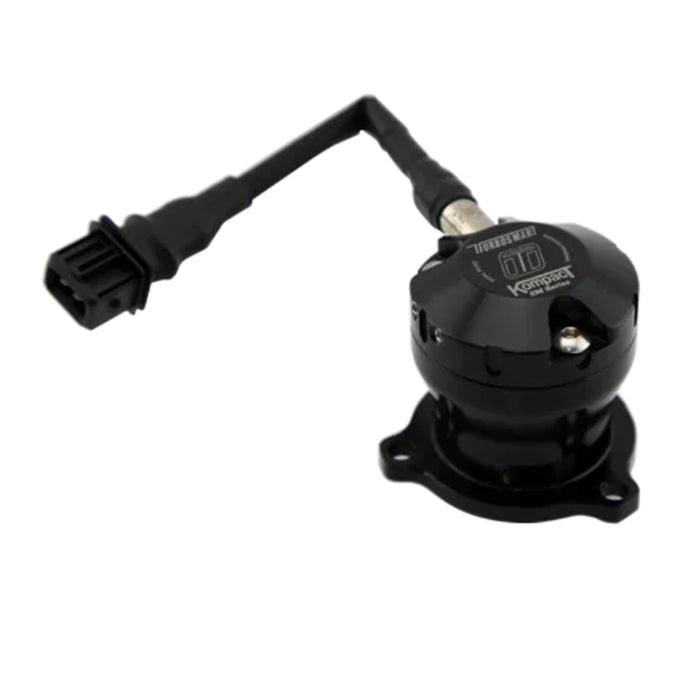 Turbosmart Kompact EM BOV VR9 Dual Port
Regular price £233.04 £198.08 inc. VAT £165.07 excl. VAT
The award-winning Kompact EM series Blow-Off Valves, are the world's first truly plug and play Blow-Off Valves. Simply unplug and unbolt your OEM Blow-Off Valve, and install ours in its place. No adaptors, hoses or extra assembly required. All this while retaining complete OE control of the BOV's operation. Dual Port vents both to the atmosphere and back into the air intake.

Suitable for most BMW's using the N55 straight 6 turbo or the N63/S63 engine. Please look up the vehicle application list for more detail.
Suitable for most BMW fitted with the N55 Straight 6 Turbo or S63 V8 Twin Turbo engines.
May be suitable for certain N13 engines, please contact us for more information on N13 fitment.
BMW 135i
BMW 235i
BMW 335i
BMW 335i Active Hybrid 3
BMW 435i
BMW 535i
BMW 550i
BMW 535i Active Hybrid 5
BMW 640i
BMW 650i
BMW 740i
BMW 750i
BMW Active Hybrid 7
BMW X3 Xdrive 35i
BMW X5 M
BMW X5 xDrive 35i
BMW X5 xDrive 50i
BMW X6 Active Hybrid
BMW X6 M
BMW X6 xDrive 50i
Take a look
You might also like