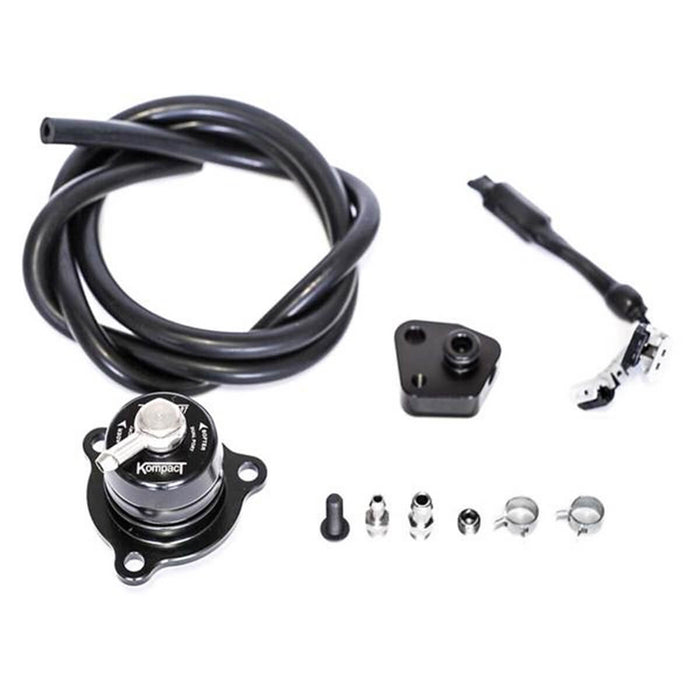 Turbosmart Kompact Plumb Back Blow Off Valve Kit - Ford Fiesta ST
Regular price £215.94 £183.55 inc. VAT £152.96 excl. VAT
Turbosmart Kompact Plumb Back Blow Off Valve Kit for the Ford Fiesta ST
The Turbosmart Kompact Plumb Back Blow Off Valve Kit provides Fiesta ST drivers with everything they need to change that weak existing stock electronic unit into this sleek new motorsport tested mechanical blow off valve.
During testing Turbosmart saw gains of up to 5HP, this is believed to be down to the mechanical spring being stronger and avoiding creep under heavy acceleration.
Full Blow Off Valve Kit Contents:
X1 Recirculating Kompact Valve
X1 Fixings kit
X1 Jack plug for electronic replacement
X1 Vac Hose Kit
X1 Boost Reference Adaptor
Product Code: TS-0203-1266
Require a Fitting?
Please contact the team at VUDU Performance to discuss fitting the Blow Off Valve kit on to your Ford Fiesta ST.
Call or Email to discuss:
Tel: 01924 228042 | Email: sales@vuduperformance.com
Take a look
You might also like