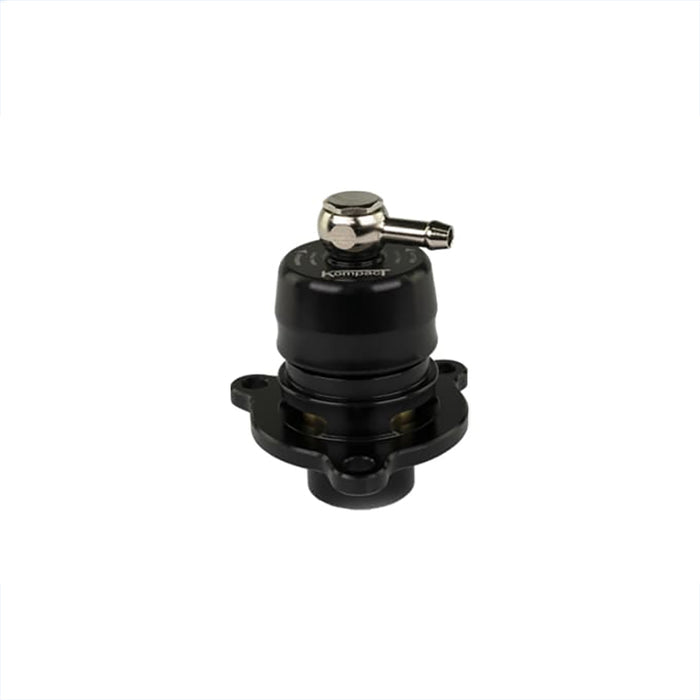 Turbosmart Kompact Shortie Dual Port - Renault Clio RS 200 1.6T
£245.94 inc. VAT £204.95 excl. VAT
The Turbosmart Kompact Shortie EVR07 suits the 2014-current Renault Clio RS 200 1.6T. This easy-to-install and highly durable replacement for the fragile plastic OEM blow-off valve offers improved turbo response and reduced compressor surge.
The Dual Port is a 50-50 recirculation/vent-to-atmosphere valve for that classic vent-to-atmosphere sound at high boost, and quiet operation at low boost.

The standard valve can bleed boost, and if you're chasing more power, it will struggle to keep up. The plastic construction means that it becomes brittle over time, and can eventually crack, causing significant boost leaks.
Turbosmart's Kompact provides race-bred capability in a bolt-on replacement for the Clio's factory BOV. A lightweight piston, precisely matched to each individual valve body, ensures excellent response and reliability. Because of the fine tolerance between the piston and bore, the Shortie does not need an O-ring between the body and piston is to seal the BOV. This enhances response, reduces required maintenance and improves long-term durability.
The product includes a Turbosmart Boost Reference Adapter, which provides access to a boost reference without any destructive methods, such as tapping into the manifold. This means the modification is completely reversible, important when the time comes to sell your car.
Take a look
You might also like