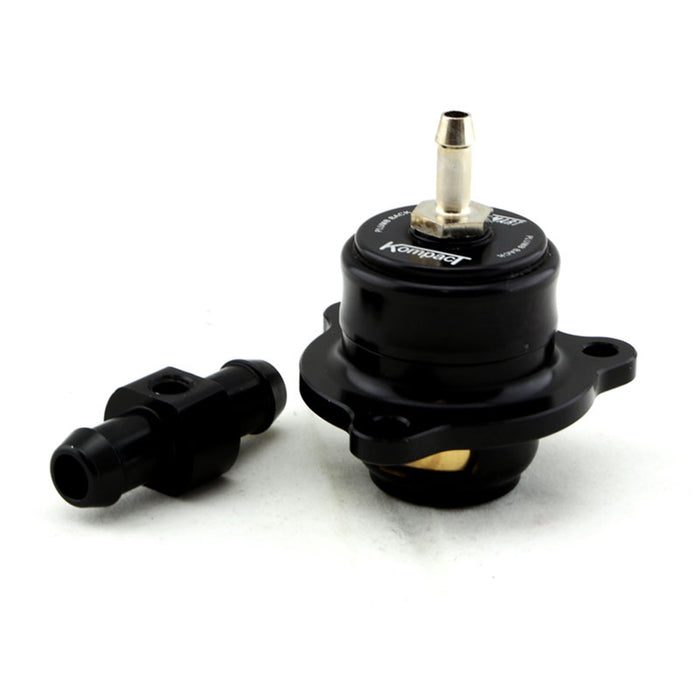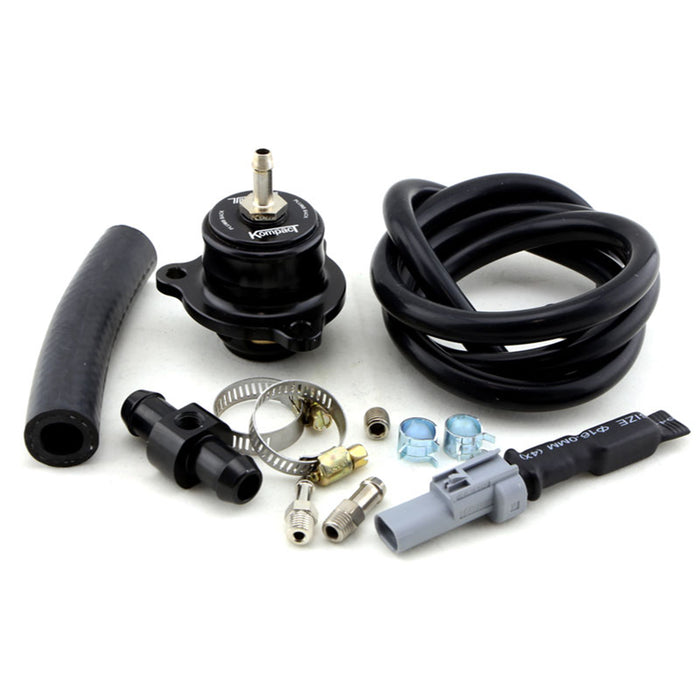 Turbosmart Kompact Shortie Plumb Back VR03
£215.94 inc. VAT £179.95 excl. VAT
Turbosmart Kompact Shortie Plumb Back VR03
Despite the AMG four's high boost levels, these vehicles do not have a bypass valve fitted from the factory. This is likely because of the plastic valves typically found in OEM setups would not be capable of handling the A45's 26PSI of boost without failing prematurely. As a result, the AMG 45 models suffer from a significant amount of compressor surge. This compressor surge, combined with the A45's high boost pressures, equals a recipe for disaster for the bearings inside the turbocharger.

Enter Turbosmart's Kompact Shortie Blow-Off Valve for the A45, CLA45 and GLA45 AMG. This high performance billet aluminium valve bolts straight onto the the compressor cover of the AMG's turbocharger. With both Dual Port and Plumb Back variants available, owners can choose between the classic blow-off valve sound afforded by the Dual Port's 50-50 split between recirculating and vent-to-atmosphere operation, or the quieter and OEM-like operation of the Plumb Back. Both variants dramatically reduce the compressor surge experienced by the A45 in standard form.

The Shortie's billet construction and high performance piston design, which eliminates the need for an O-ring to seal the body of the blow-off valve against the piston due to extremely fine machining tolerances, means the valve has no problem coping with the boost pressures produced by the AMG's turbo, ensuring no leaks and extreme durability - even if you decide to turn the boost up.

The VR03 Kompact Shortie Kit for the A45, CLA45 and GLA45 AMG includes a Boost Reference Adapter that allows the blow-off valve to respond to engine vacuum instantly, providing a greater level of control compared to electronically operated valves. This is possible by allowing the valve to access a manifold pressure reference in the AMG's otherwise closed system - all without any destructive methods, such as tapping into the intake manifold. The Boost Reference Adapter offers two pressure ports, allowing you to run a second manifold pressure operated accessory, such as a boost gauge.
Turbosmart Kompact Shortie Plumb Back VR03 fits the following vehicles:
Mercedes-Benz A45 AMG 2013-current
Mercedes-Benz CLA45 AMG 2013-current
Mercedes-Benz GLA45 AMG 2015-current
View the Turbosmart Difference here:
Turbosmart Fitting Guide:
Require a Fitting?
Please contact VUDU Performance to learn more about the Turbosmart Kompact Shortie Plumb Back with fitting and dyno testing available at our workshop in Normanton.
Call or Email to discuss:
Tel: 01924 228042 | Email: sales@vuduperformance.com
Take a look
You might also like