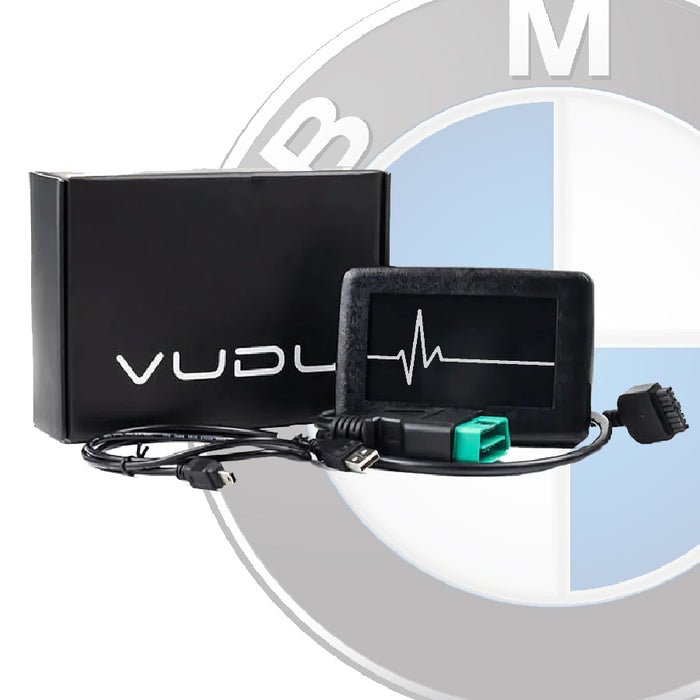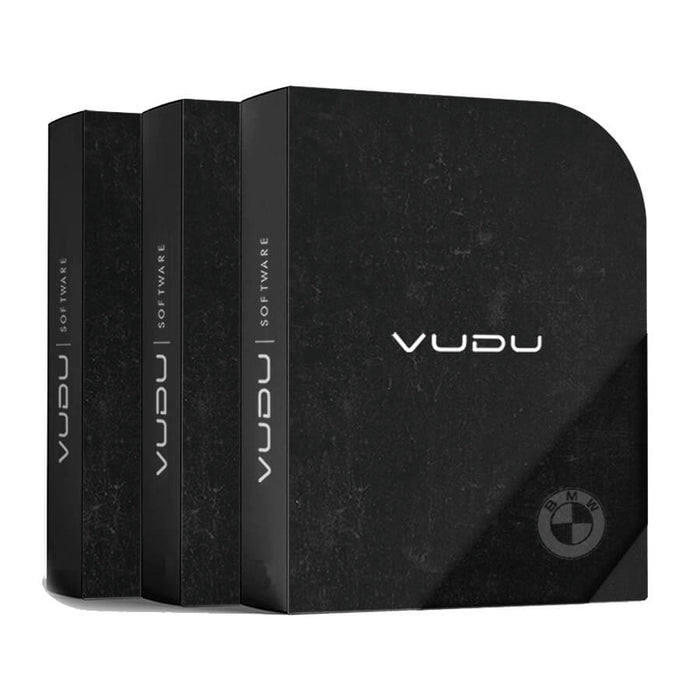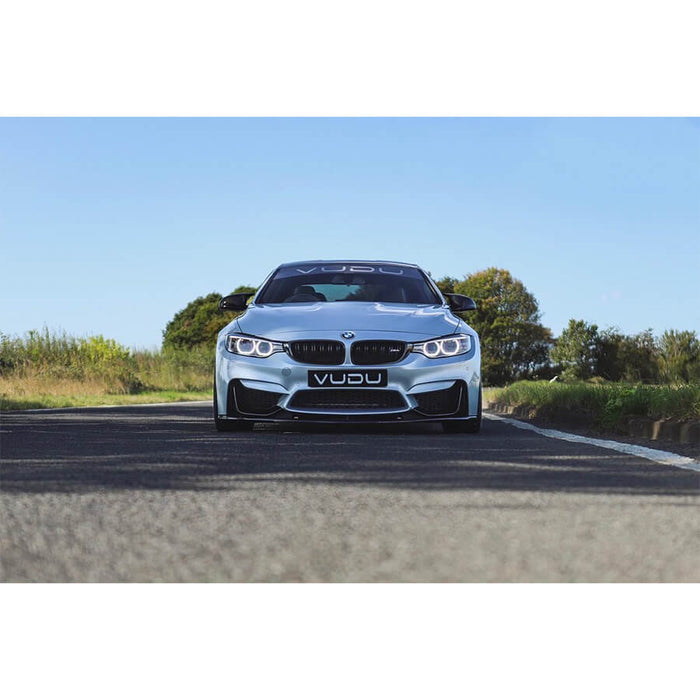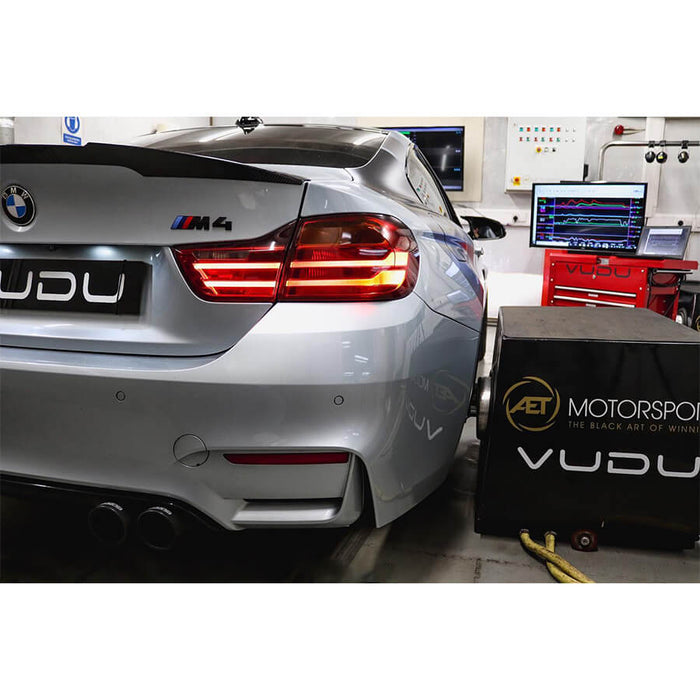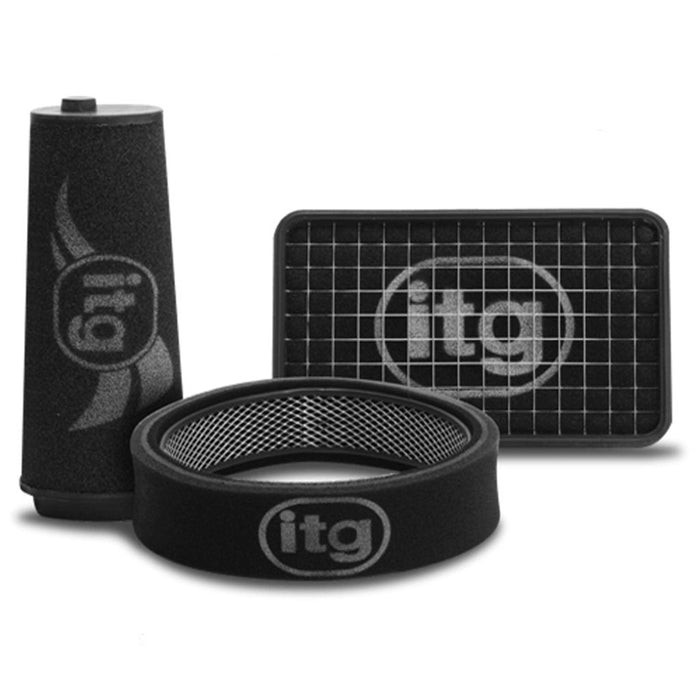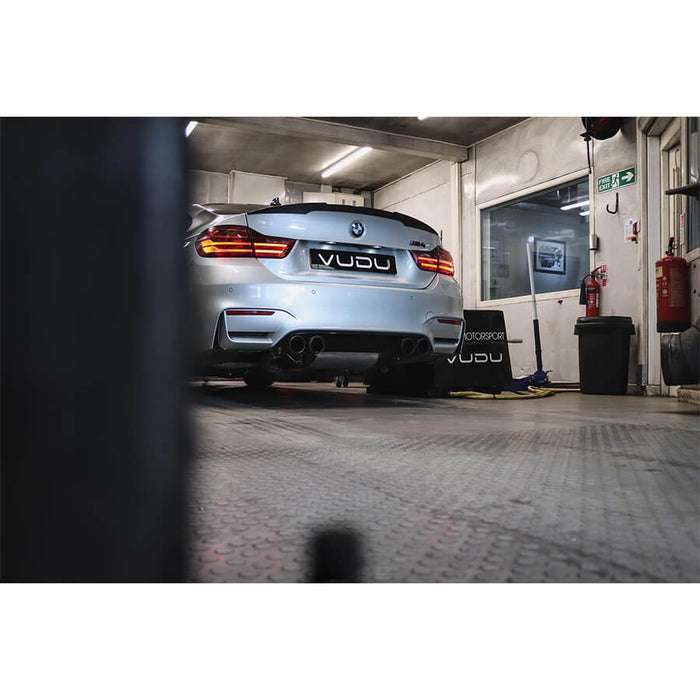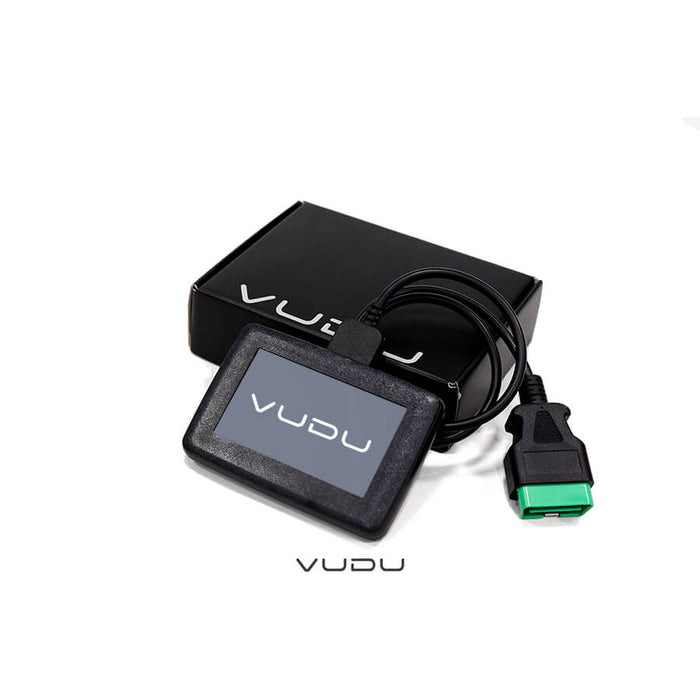 VUDU Stage 1+ Remap Tuning Package - BMW M3/M4 F80/F82/F83
£599.00 inc. VAT £499.17 excl. VAT
VUDU Stage 1+ Remap Tuning Package for the BMW M3 or M4
Add the signature VUDU Power to your BMW M3 or M4 with the VUDU Stage 1+ Remap Tuning Package!
The BMW S55 engine is no slouch but for those wanting to increase performance our VUDU Stage 1+ tuning package is the perfect upgrade for you. Developed in house on our very own 2015 BMW F82 M4 demonstration model, we have been able to enhance the performance of our M4 whilst retaining the OEM driving experience.
The VUDU Stage 1+ Tuning Package includes the ITG Pro Filter, we found this filter to perform the greatest alongside the Stage 1 remap software with the three layers of foam providing a high level of filtration to protect the BMW M3 or M4 engine from any debris brought in by the air. The performance is unaffected by the large quantities built up in the filter which is a common problem in other filters on the BMW M3 and M4 tuning market that results in lost power. The ITG Pro Filter will also last up to four times longer than the standard filter, giving you peace of mind that the quality you are purchasing is only to the highest possible standard.
Please note the Stage 1+ Tuning Package is designed to work with Shell Vpower or Tesco 99, we would not recommend running your vehicle with anything lower than 99 ROM fuel.
The increase in performance transforms the way the S55 performs, see the results for yourself from the dynograph below taken from our very own dyno hub.
STOCK FIGURES: 380whp/409ftlb
VUDU REMAPPED FIGURES: 460whp/494ftlb
Remapping Software Compatible For:
BMW M3 F80
BMW M4 F82
BMW M4 F83
Package:
VUDU Stage 1 + Software installed on site
ITG Panel Filters ( optional )
The Full VUDU Stage 1 Package includes before and after dyno testing.
Please note: Figures as on all ECU remaps will differ due to the hardware that is already fitted to the car, this means that some vehicles will make more power than others due to additional support modifications fitted onto the car.
Learn more of our intentions with our own BMW M4 in the clip from our very own VUDU Garage YouTube channel:
Finance Options Available:
Finance options are available from as little as £7.21 per month! To apply for finance please select the Apply For Finance option when checking out the Stage 1+ Tuning Package.
Need to Learn More?
Please contact the team at VUDU Performance for further details on the VUDU BMW M3 and M4 Stage 1+ Tuning Package. We have a dedicated team of technicians on hand to answer any questions you may have along with a HUB dyno to test the maximum output of your BMW.
Our technicians can also fit the ITG Pro Filter to your vehicle, please select the fitting option from the drop down menu should you require a fitting. However the Stage 1+ Remap Software must be flashed in house.
Call or Email to discuss:
T: 01924 228042 | E: sales@vuduperformance.com
Take a look
You might also like