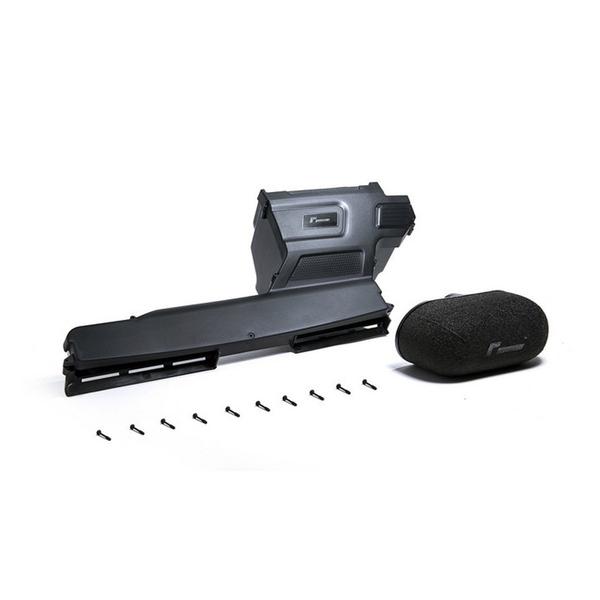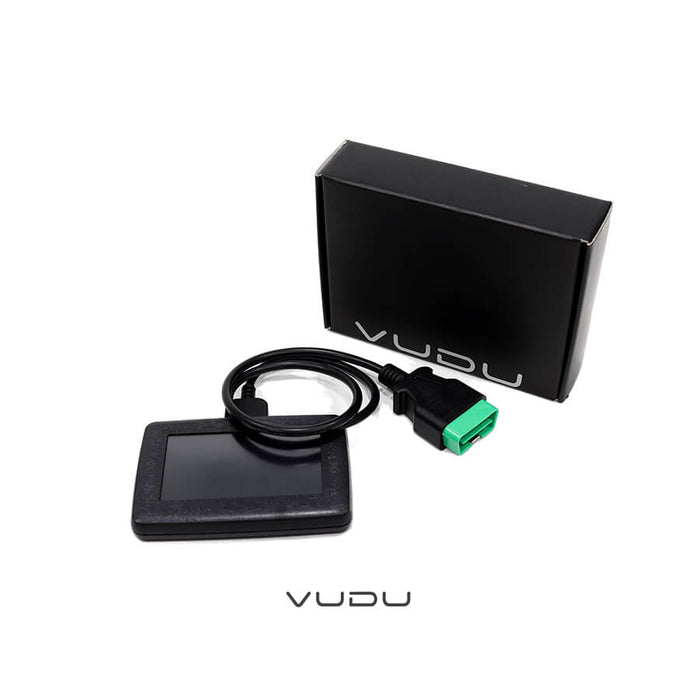 VUDU Stage 1 Remap Tuning Package - VW Golf GTI Mk7
£499.00 inc. VAT £415.83 excl. VAT
VUDU Ultimate Stage 1 Remap Tuning Package for Mk7 VW Golf GTI
The Golf GTI Stage 1 Remap Package will take your vehicle to a level you didn't think was possible with the VUDU Ultimate Stage 1 Remap Tuning Package!
Our very own VUDU remap package are leading the way in the VW/ Audi Tuning Scene. Over the past number of years we have been working with some of the worlds leading software and hardware manufacturers to offer some of the very finest automotive upgrades to the VW/ AUDI tuning market. This VW Golf GTI Stage 1 Tuning Package offers a variety of options from a completely stock remap to stage 1 or a full breathing mod upgrade to get the ultimate amount of performance from the vehicle.

Optional Supporting Hardware:
Please select whether you require this supporting hardware from the drop down menu. Please note DSG Software Update is not currently available on the tuning tool.
Have a read through the number of components available in the package that you can add from the drop down menu to get the most from this remap package.
VUDU Performance are proud to bring a range of high performance remap software for a variety of vehicle markets. This Stage 1 Remap Software is another fine example of this, producing some big numbers on our very own hub dyno we can guarantee you will love your Golf GTI even more after this stage 1 tune.
Golf GTI Stage 1 Remap Figures: 300-310bhp / 300-320 ft/lb.
Racing Line R600 Intake System
Racing Line's very own R600 Intake System is one of the very best available for the VW Golf R and other MQB Platform vehicles. Offering plenty of performance enhancements over the stock intake system, the Racing Line R600 Intake System saw some impressive gains alongside the Stage 1 remap.
A superb reputation among the different MQB Platform models, the R600 Intake System from Racing Line provides superior flow and size over the stock system.
Forge Motorsport Chassis High Flow Inlet Hose
Forge Motorsport are constantly reaching and developing new hardware for a wide range of make and models, specifically the MQB Platform. The Forge Chassis High Flow Inlet Hose not only enhances the airflow passing through the intake system but also the turbo elbow.
Forge Muffler Delete
The Forge Muffler Delete is another handy little hardware component available to support the Stage 1 Remap Software. All too often OEM components must sacrifice various performance minded characteristics to perform effectively, the Forge Muffler Delete allows you to hear your turbo working at its finest.
The single billet design provides a direct replacement for the restrictive system on the MQB platform. This new APR system provides a smooth and turbulence free air pass exiting out from the turbo.
FAQ'S
Will this stage 1 map damage my engine:-
This Golf r remap has been developed on our in house demo car to remain well withing the factory VW knock threshold with a small boost increase and re profiled timing maps to ensure with the owners mature use its extremely unlikely to cause damage to the customers engine or drivetrain components even with more spirited use.
VW and Audi are quite unique when it comes to remaps in that they store a T-Code withing the on board control unit which ultimately if sent back to Germany during a warranty period could lead to a claim been declined (usually only if its related to engine and drive train components) however most dealers are very aware that software is a likely thing for most performance car owners and in turn often pass over the fact providing the customer is respectful and mature when looking to have warranty work carried out. it is unlikely you will have warranty declined but isn't impossible.
Can I have Overrun With Stock Catalytic Converter:-
It is possible to add a slight over run burble ** CAT Safe Overrun** however it is advised to use with a high level of maturity due to increased EGT and would be better to run full over run tuning when at stage 2 remap level using a decat downpipe.
Do I Need The Added Hardware
Having the induction kit and breathing mods such as muffler delete and Forge intake pipe can massivley help with breathing cold air into the engine. Whilst not completely essential this will hold the performance back slightly.The full kit will produce up to 390BHP Vs the stock car with stage 1 remap will produce closer to 370BHP.
See Our Full Tuning Blog Here!!
Require Fitting?
Please select the fitting option from the drop down list before contacting the team at VUDU Performance to get booked in for a specific time slot. Our team of highly skilled technicians will have no problem with the fitting having had plenty of experience working with plenty of VAG models over the past few years.
Package includes ECU Remap + Before and after dyno testing.
Finance Options Available:
Finance options are available from as little as £6.48 per month! To apply for finance please select the Apply For Finance option when checking out the Ultimate Stage 1 Tuning Package.
Call or Email to discuss:
Tel: 01924 228042 | Email: sales@vuduperformance.com
Take a look
You might also like