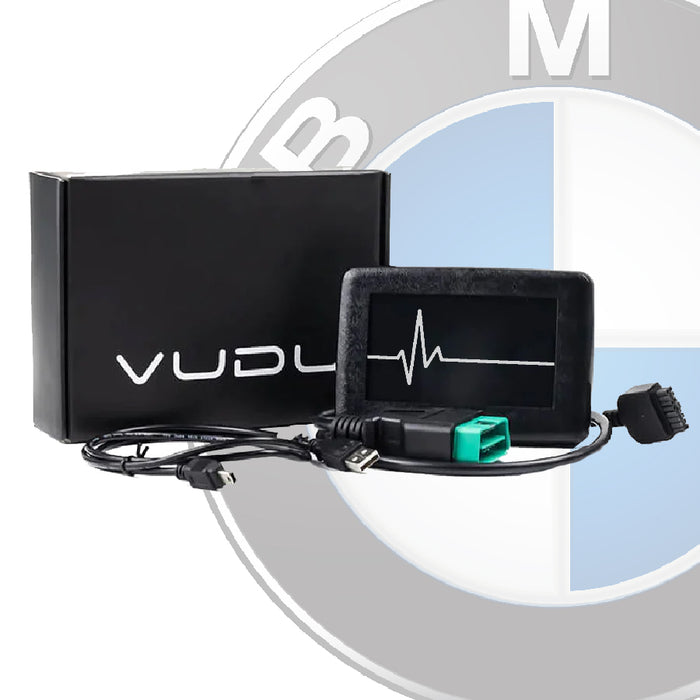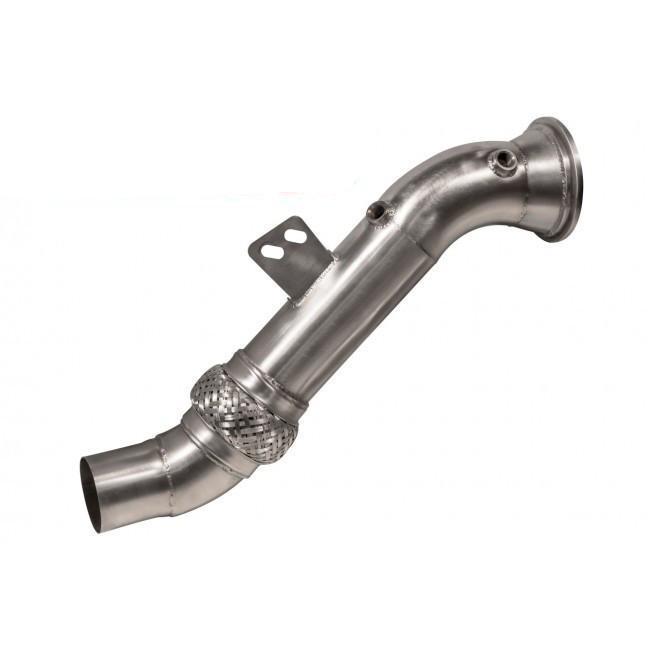 BMW M140i Stage 2 Remap Tuning Package - VUDU Performance
Regular price £499.00 £399.00 inc. VAT £332.50 excl. VAT
BMW M140i Stage 2 Remap Tuning Package from VUDU Performance
Transform your everyday BMW M140i driving experience with our very own VUDU Stage 2 Remap Tuning Package!
Our very own VUDU software has become particularly popular in the BMW tuning market with the team at VUDU Performance flashing a wide range of BMW models, including that of the BMW M140i. The BMW M140i Remap is the modification to start off with.
The Stage 2 Remap Software builds on the that of the Stage 1 Remap, producing an extra 20bhp and 40Nm of torque, the increase in power figures means a decat or sports cat downpipe is required to manage the gas temperatures more efficiently. The VUDU Stage 2 Tuning Package has plenty of decatted downpipe options, we personally highly recommend the Cobra Sport option.
The software will provide diagnostic capabilities which can be used to identify and troubleshoot any issues that may arise, allowing for quick resolution and improved performance and power delivery. In addition, the software can be customised to suit the needs of the driver, offering a personalised driving experience.
The ECU Calibration has been fine tuned to make sure we produce the best figures we can for your BMW 1 series. When traction control is off on the BMW M140i's they tend to wheel spin usually as these card come with Rear Wheel Drive systems.
The M140i BMW is a rear wheel drive hot hatch that comes with a stainless steel exhaust system which creates amazing engine acoustics. This car performs much better in sport mode as it ramps up the power allowing the car to perform at its peak sportiness. The BMW M140i and M240i both come with standard air filters which could be replaced by our very own VUDU ITG Pro Air Filter.
When you get your BMW M140i modified we highly recommend using Tesco 99 or Shell V-power to sustain the high performance that your vehicle can perform at and see the biggest increase in power and torque. If you are wanting to use the regular petrol please make sure to let us know as the mechanic will be able to code this into the remap.
STOCK FIGURES:
340bhp | 500Nm
VUDU STAGE 2 FIGURES:
450bhp | 620Nm
These BMW M140i Stage 2 results have been taken from our very own hub dyno, located at our state of the art workshop facility in West Yorkshire
VUDU Remap Software also available for:

BMW M240i

BMW M340i

BMW M440i
Want to learn more about our M140i Stage 1 please check out the Youtube video below.
Require a Fitting?

The team of technicians at VUDU Performance have a wealth of experience when it comes to remapping the BMW M140i. We can also fit the decat downpipe to your vehicle should you so require, please select the fitting option from the drop down menu before giving us a call to get booked in.
Finance Options Available:
At VUDU Performance you can finance your order from just £6.48 per month! To apply for finance please select the Apply For Finance option when checking out the Stage 2 Tuning Package.
For any information about your M140i Stage 2 or are wanting any other BMW M140i mods, please make sure to contact us via phone, email or through our website. Our team of experts will be able to guide in the correct direction regarding any questions that you have for us. We look forward to hearing your questions in the future about your BMW M140i Remap.

Take a look
You might also like