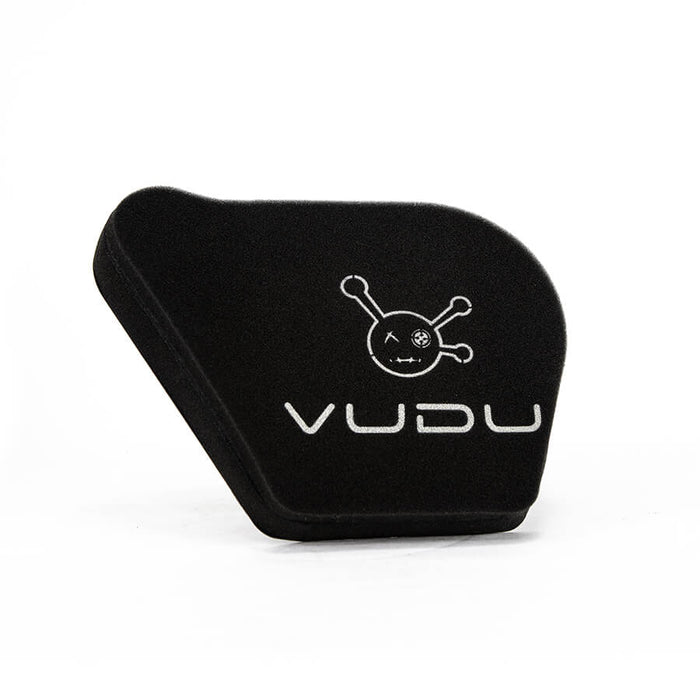 VUDU Stage 4 Filter Kit Head - Ford Fiesta ST180
Regular price £42.00 £35.70 inc. VAT £29.75 excl. VAT
VUDU Stage 4 Filter Kit Head For The Ford Fiesta ST180
The VUDU brand is renowned for market leading products and untouchable quality and this Stage 4 Filter Kit Head provides another superb addition to the VUDU range.
Boasting a 47% increase in surface area, the Induction Kit allows for ultimate cold air intake from a low-pressure area below the head light as per the stage 3 Fiesta ST RAMAIR Induction Kit. Designed and manufactured by the leading air filtration company RAMAIR Airfilters who are known widely in the Motorsport industry.
This new air filter will be a direct fit upgrade for existing ITG airfilters and PERON induction kit users.
Please contact a member of the team at VUDU Performance for any additional details you require regarding the VUDU Stage 4 Filter Kit Head for the Ford Fiesta ST180, our team of workshop technicians can also fit the head should you so require.
Call or Email to discuss:
Tel: 01924 228042 | Email: sales@vuduperformance.com
Take a look
You might also like