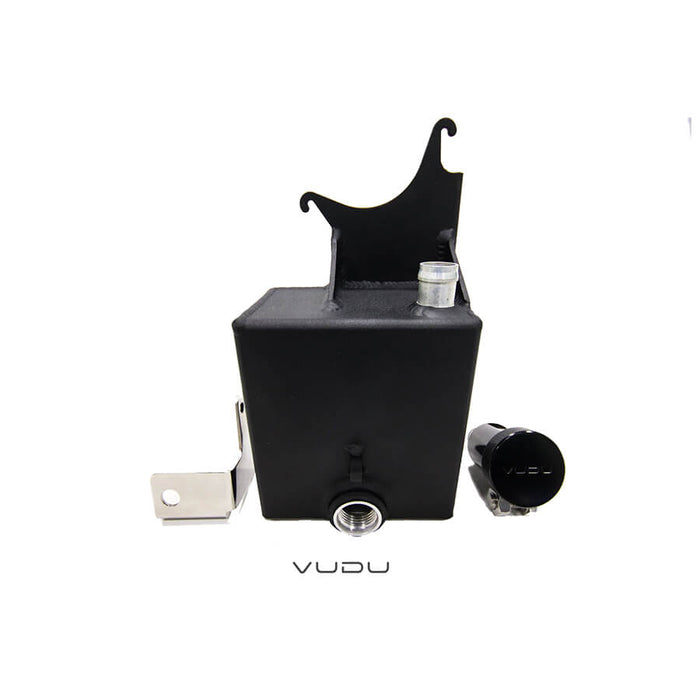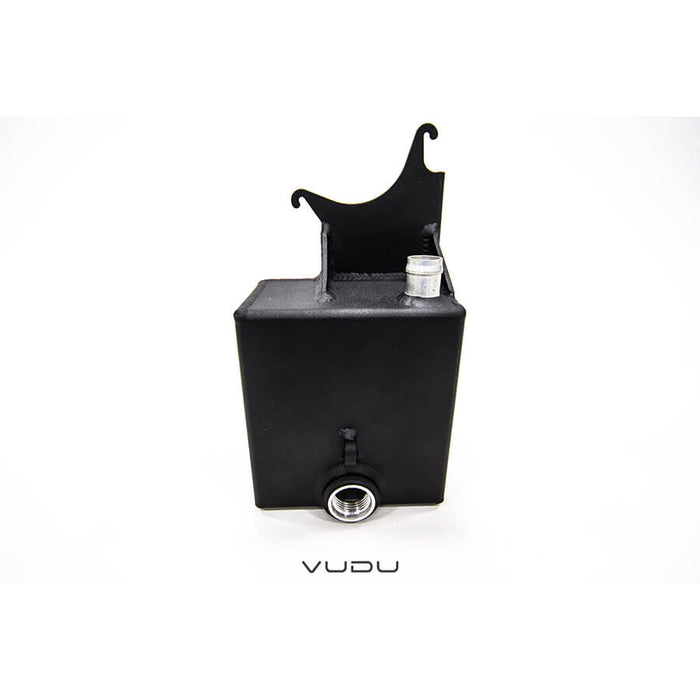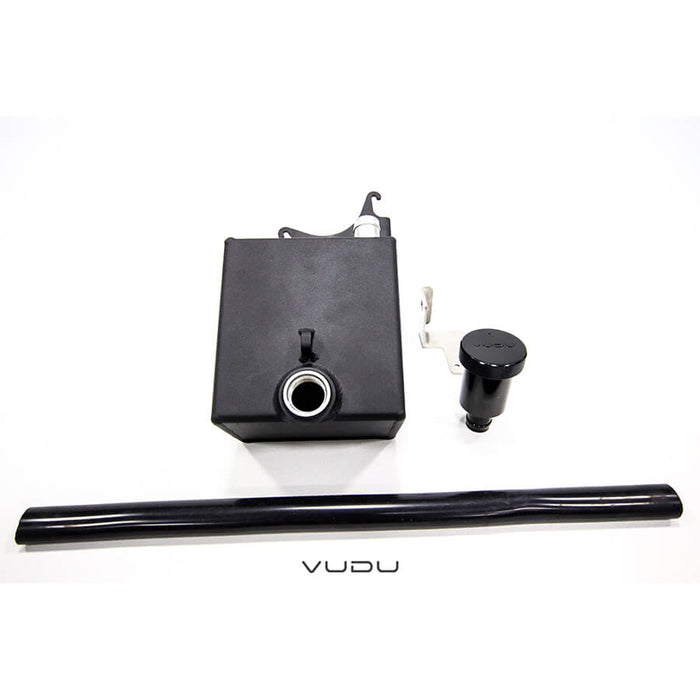 VUDU Washer Bottle Relocation Kit - Ford Fiesta ST180
£200.00 inc. VAT £166.67 excl. VAT
VUDU Washer Bottle Relocation Kit For The Ford Fiesta ST180
Bring some much needed VUDU class to your Ford Fiesta ST180 engine bay with the VUDU Washer Bottle Relocation Kit!
The VUDU brand continues to grow and grow with market leading products and untouchable quality, the latest addition to the VUDU brand sees the introduction of the VUDU Washer Bottle Relocation Kit.
The VUDU Washer bottle relocation kit is revolutionary in the Fiesta ST tuning market having never been done before! This removal is what allows the extra space to run the increased filter size of the Ultimate Stage 4 Filter Kit long with a visually pleasing dress up of the engine bay.
The Tank is constructed with an anti-corrosive T6061 Aluminium and high temp crinkle black powder coat to ensure no cracks or tarnishing which is a vast improvement over the plastic washer bottle. Coupled with a hard anodised VUDU branded filler neck makes this filter kit the perfect addition to your Fiesta ST180 engine bay.
Learn more about the Washer Bottle Relocation Kit from the VUDU Performance team below:
Key Features When Combined With The Stage 4 VUDU Filter Kit:
ITG Air Filters VUDU specific 47% larger air filter
Modular design upgrade for existing PERON & ITG induction kit customers
Hard anodised components for ultimate dress up and reliability
Fabricated aluminium washer tank with crinkle black finish
Increased cold airflow
Require a Fitting?

Please contact the team at VUDU Performance to discuss fitting the VUDU Washer Bottle Relocation kit for your Ford Fiesta ST180. Our team of expert workshop technicians boast a wealth of experience when it comes to the Mk7 Ford Fiesta having worked on our very own Time Attack Championship winning VOODOO development vehicle over recent years.
Call or Email to discuss:
T: 01924 228042 | E: sales@vuduperformance.com
Take a look
You might also like