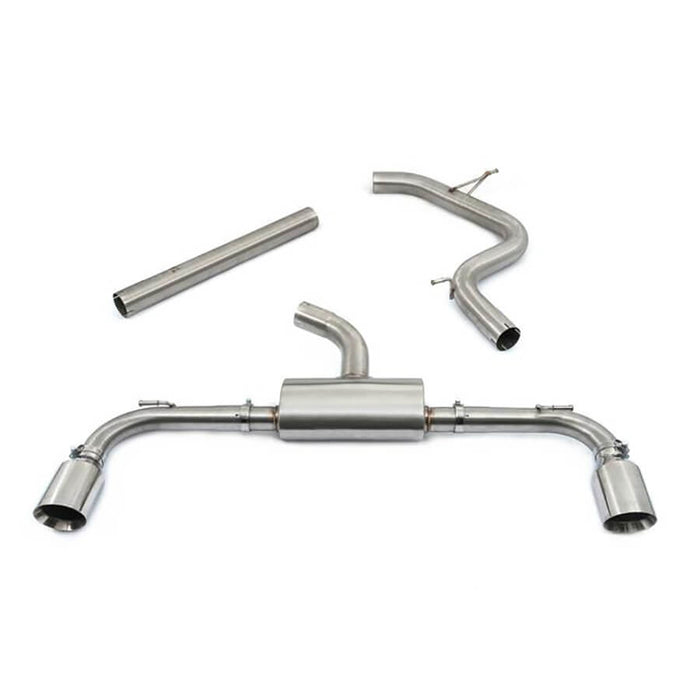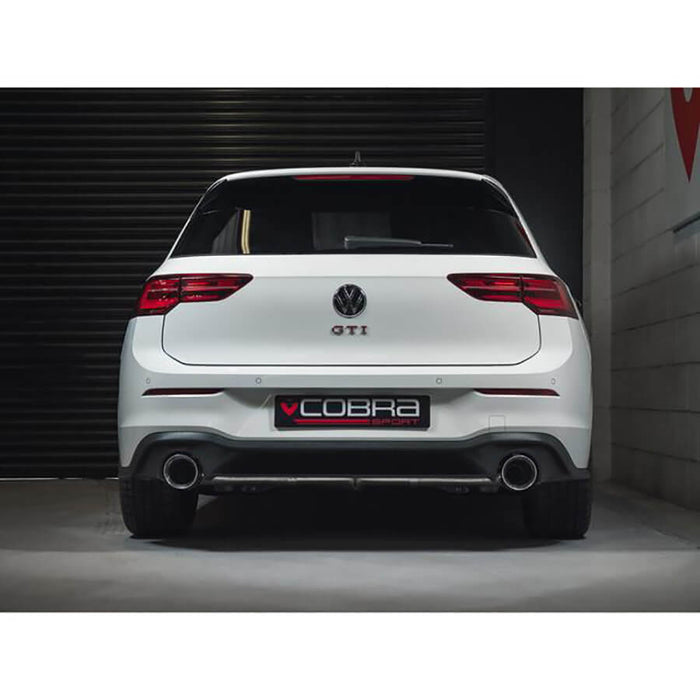 VW Golf GTI MK8 GPF Back Performance Exhaust - Cobra Sport
Regular price £975.84 £780.67 inc. VAT £650.56 excl. VAT
Cobra Sport GPF Back Performance Exhaust for the VW Golf GTI MK8.
**USING THE DROP-DOWN MENU ABOVE SELECT WHICH CENTRE SECTION AND TIPS YOU WOULD LIKE.**
Available with the option of 4 different tips to suit your style.
The new Cobra Sport GPF Back Exhaust transforms your Golf GTI MK8 providing a louder, more raw exhaust tone. The smooth, straight pipework increases the airflow, giving your engine the ability to work to its potential. This exhaust allows you to experience the true ultimate driving pleasure.
This VW Golf GTI (Mk8) performance exhaust is made in 3"/76.2mm pipework and fits from the GPF section (Gasoline-Particulate Filter) backwards (GPF-back) these exhausts replace the centre and rear sections.
GPF-Back (with Rear Box) Test Results:
Sound - Engine at Idle: 60.9dB (+2.8dB) - Static 3,800rpm test: 82dB (+2.1dB)
Weight - 15.43kg (-2.6kg)
Key Features:
- Enhanced Exhaust Tone.
- Improved airflow.
-Increased power output.
- Weight reduction.
- Louder exhaust tone.
PART NO:
Res / TP77: VW120TP77
Res / TP78: VW120TP78
Res / TP79: VW120TP79
Res / TP105-CF: VW120TP105-CF
Non-Res / TP77: VW121TP77
Non-Res / TP78: VW121TP78
Non-Res / TP79: VW121TP79
Non-Res / TP105-CF: VW121TP105-CF
Require Fitting?
If you would like us to fit the Cobra Sport GPF Back Exhaust to your VW Golf GTI MK8, then get in touch with a member of the team to arrange it for you. Our expert technicians will have no problem fitting it and will allow you to have peace of mind.
Contact us?
You can contact a member of our team using our Contact page.
Take a look
You might also like