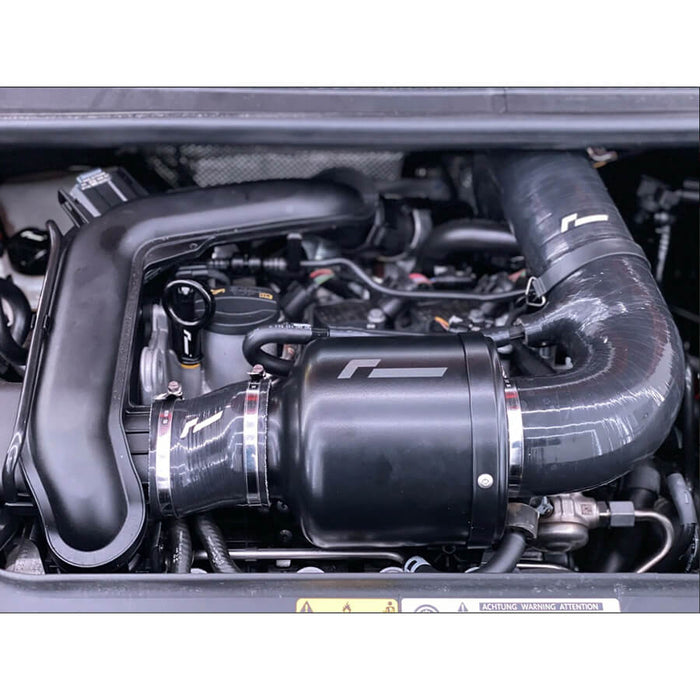 VW Up! GTI Cold Air Intake - Racing Line Performance
Regular price £391.81 £352.63 inc. VAT £293.86 excl. VAT
Volkswagen Up! GTI Cold Air Intake Kit by Racing Line.
NOT SUITABLE FOR 2020+ CARS (post WLTP updates).
**You can select to add the Racing Line Turbo Inlet Elbow from the Drop Down Menu Above to complete the ultimate Intake Kit.**
The Cold Air Intake Kit for the VW Up! GTI transforms the way your car breathes! The Cold Air Intake kit drastically increases the air intake in comparison to the OEM intake kit. This increase in airflow allows your engine to work to its maximum capacity. The standard intake kit and air filter restrict the airflow preventing the engine from getting the optimum air it needs to function to the best of its ability.
Racing Line Performance has designed it so that not only does it increase the power out it also improves the induction noise resulting in a sportier sounding engine. The unique 'Trifoam' filter construction is hand-made in the UK for the perfect filtration and minimum restriction.
Key Features:
- Increased airflow to turbo resulting in power gains.
- Improved Induction noise.
- Trifoam filter head.
- Reinforced high-quality silicone pipe.
- Lightweight Aluminium Spinning containing the Trifoam filter.
If you want to take this Intake Kit to the ultimate level then you need the Racing Line Inlet Turbo Elbow! Without the Turbo Elbow, you will miss out on hard earned power gains.
Vehicle Fitment:
V

W Golf 7 & 7.5 1.0 TSI

VW UP GTI

VW UP 1.0 TSI

VW Polo 5 1.0 TSI 6C

VW Polo 6 1.0 TSI AW

Audi A1 1.0 TSI 8X

Audi A1 1.0 TSI GB

Audi A3 1.0 TSI 8V

SEAT Ibiza 1.0 TSI 6F

SEAT Leon III 1.0 TSI 5F

Skoda Fabia III 1.0 TSI NJ
PART NO: VWR12UPGT
Require Fitting?
If you would like us to fit the Racing Line Cold Air Intake Kit to your VW Up! GTI, then get in touch with a member of the team to arrange it for you. Our expert technicians will have no problem fitting it and will allow you to have peace of mind.
Contact us?
You can contact a member of our team using our Contact page.
Take a look
You might also like