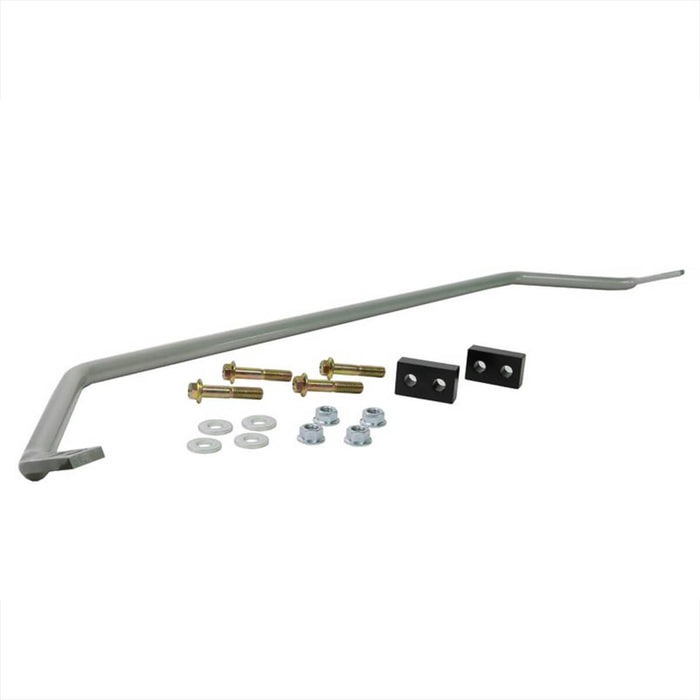 Whiteline Rear Anti-Roll Bar - Ford Fiesta ST180
£236.51 inc. VAT £197.09 excl. VAT
Whiteline Rear Anti-Roll Bar for the Ford Fiesta ST180
The Whiteline Rear Anti-Roll Bar has been designed to reduce body roll and sway on your Ford Fiesta ST180 to enhance cornering grip and overall driving performance. You will struggle to find a greater handling component on the tuning market due to the drastic improvements the Whiteline Anti-Roll Bar is capable of making.
22mm Non Adjustable Anti-Roll Bar improves Grip, Handling and Outright Performance.
Finished in the highest of quality silver coating to provide the standard Whiteline longevity, the Anti-Roll Bar is built to withstand the toughest of conditions and resist corrosion to provide you with the greatest possible value for money.
Whiteline Product Code: BFR80
View Whiteline's Ford Fiesta ST180 Development Vehicle in the YouTube clip below:
Require a Fitting?
Please contact the team at VUDU Performance for further details on fitting the Whiteline Rear Anti-Roll Bar for your Ford Fiesta ST180.
Call or Email to Discuss:
Tel: 01924 228042 | Email: sales@vuduperformance.com
Take a look
You might also like