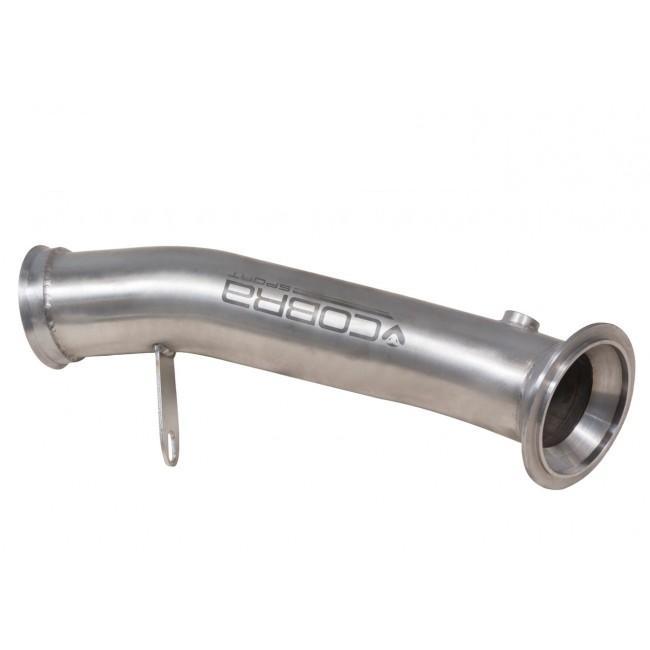 BMW M2 Downpipe Decat Upgrade - Cobra Exhaust
Regular price £277.67 £249.90 inc. VAT £208.25 excl. VAT
BMW M2 Downpipe Decat Upgrade - Cobra Exhaust
Unlock the true tuning potential with the BMW M2 Downpipe Decat Upgrade by Cobra Exhaust UK. The decat downpipe for the F87 M2 is perfect for any tuning enthusiast looking to increase the power of the engine with a BMW M2 Remap.
Cobra Sport performance exhausts enhance the sound, looks and quality of your vehicle giving you the ultimate driving experience. Our sports exhausts range is fully guaranteed to give you assurance of our quality.
This BMW M2 (F87) performance exhaust is made in 3"/76.2mm pipework and fits from the turbo to the centre exhaust to replace the standard catalyst.
This de-cat sports exhaust is sold for motorsport and off-road use only and will NOT be able to pass a UK MOT emissions test or police roadside checks. This exhaust however, is also available as a high flow sports catalyst version, which will pass these checks.
All relevant fittings and gaskets are supplied.
Check out the full BMW M2 Exhaust collection.
Require Fitting?
If you would like us to fit the Cobra Downpipe Decat Exhaust for the BMW M2 F87, then get in touch with a member of the team to arrange it for you. Our expert technicians will have no problem fitting it and will allow you to have peace of mind.
Contact us?
You can contact a member of our team using our Contact page.
Take a look
You might also like