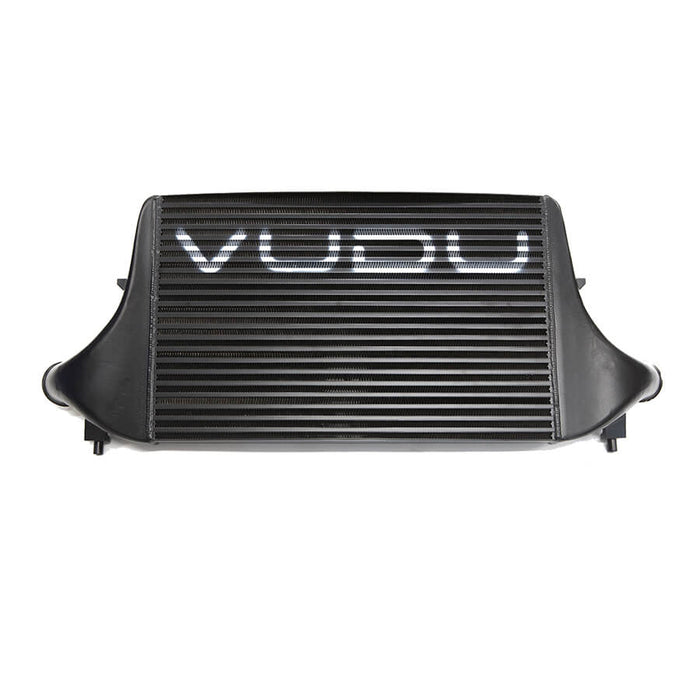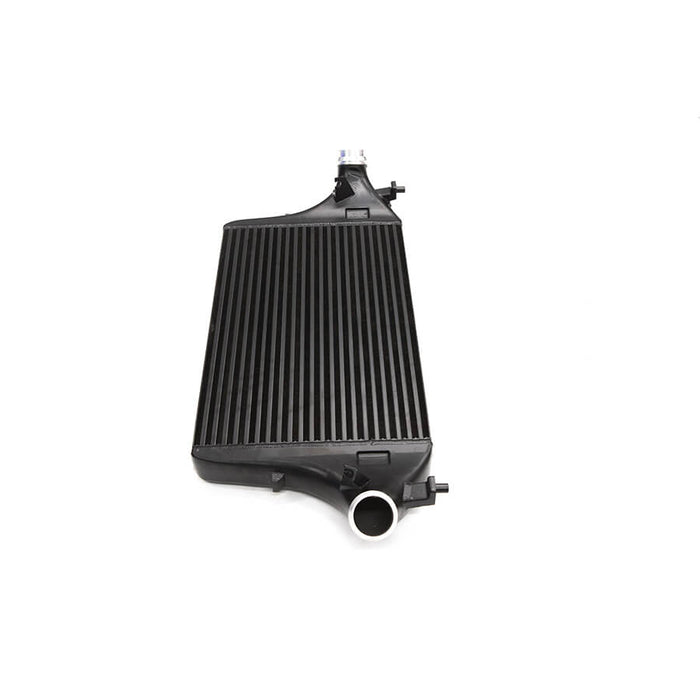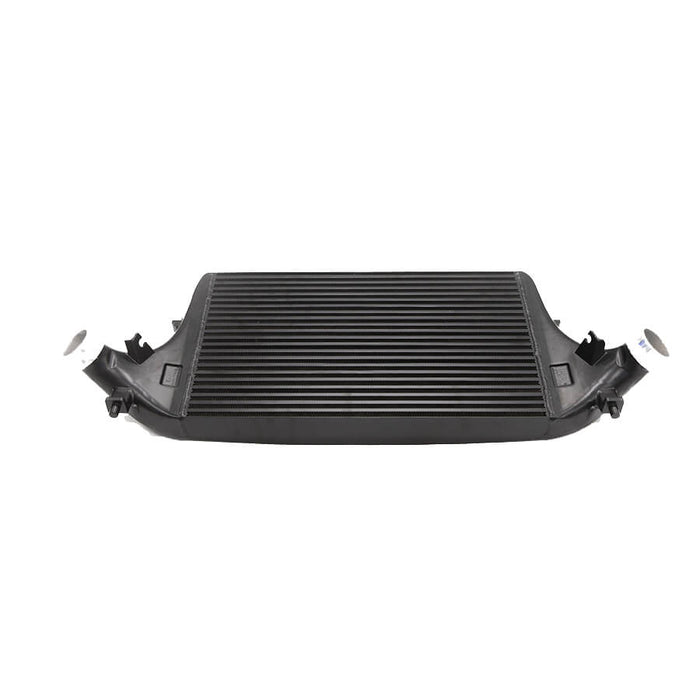 Fiesta ST MK8 Stage 3 Intercooler - VUDU
£350.00 inc. VAT £291.67 excl. VAT
VUDU Performance Stage 3 Intercooler for Fiesta ST MK8.

Introducing the massive Fiesta ST MK8 intercooler from the VUDU performance products range. This stage 3 intercooler is beautifully constructed from a tube and fin core utilizing CFD flowed cast end tanks ensuring the highest of cooling capabilities.
We have tested this Fiesta ST intercooler heavily on our in house Fiesta st MK8 demo car both on track, road, Nurburgring, and in our purpose-built 2000whp dyno cell with astonishing results.
Simply bolting this cooler on increased power and torque 8% along with reducing the charge temperatures of our fiesta st demo car during back to back testing by over 10 degrees consistent meaning we were less than 2 degrees over ambient temperature during loaded pulls.
KEY FEATURES
154% Overall surface area increase for cooling purposes
90% Increase in volume Vs stock intercooler for massive reductions in charge temperature.
Tube and fin construction for quick heat recovery and weight reduction
CFD designed end tanks and Fin turbulators for ultimate cooling performance
Direct fit no cutting or drilling required
Below is an in-depth datalog and Dyno session of the VUDU Fiesta ST MK8 intercooler outlining its fantastic capabilities.
As part of our testing program for this Fiesta ST MK8 intercooler, we traveled to the Nurburgring to push the limits of the car have a read below of our extensive Nurburgring test.
Check out our full Fiesta st mk8 collection here for more amazing tuning products
Require a Fitting?
Please contact the team at VUDU Performance for further details on fitting the VUDU Fiesta ST MK8 stage 3 intercooler
Call or Email to discuss:
Tel: 01924 228042 | Email: sales@vuduperformance.com
Take a look
You might also like