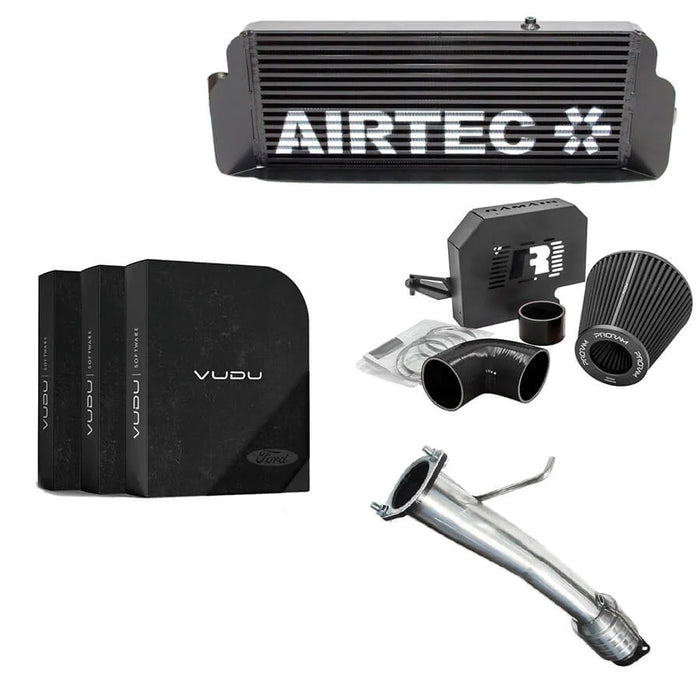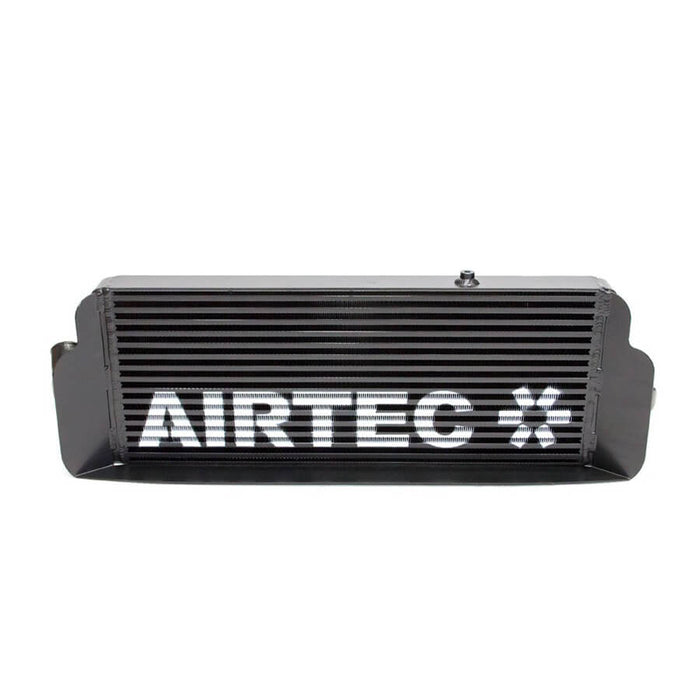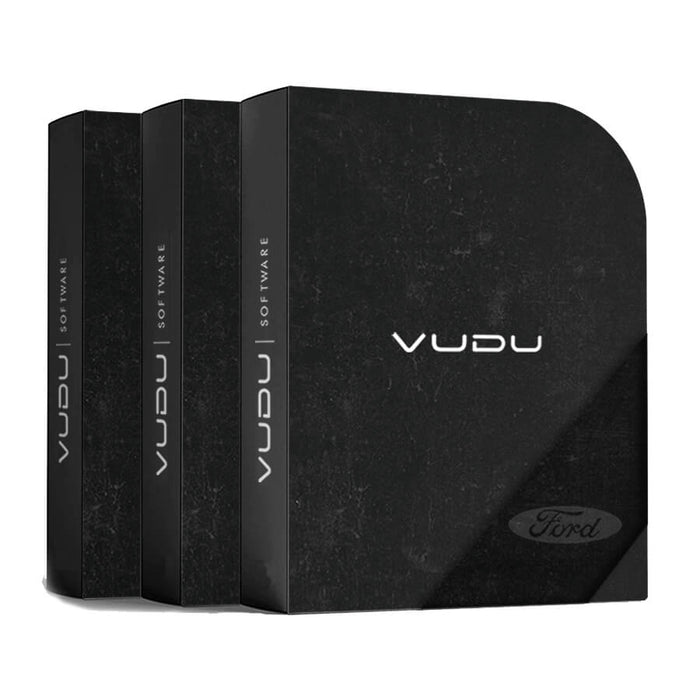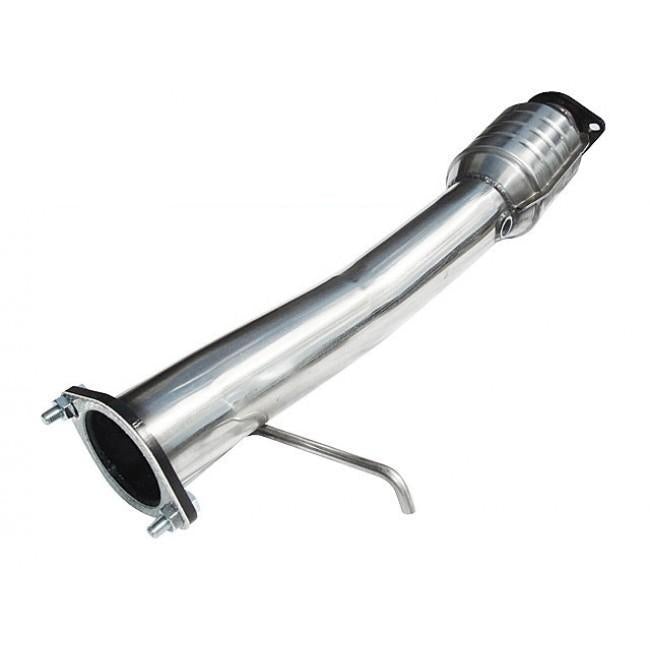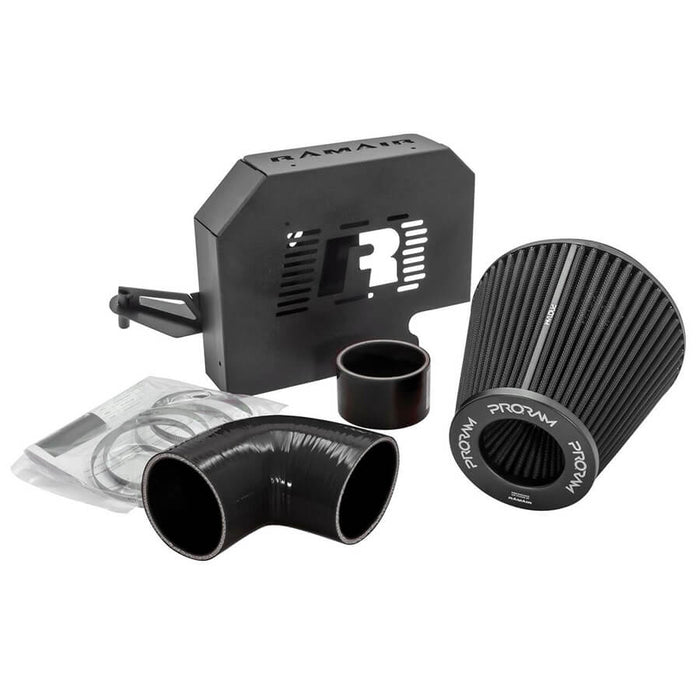 Focus ST 225 Stage 2 Tuning Package - VUDU Performance
£1,179.00 inc. VAT £982.50 excl. VAT
Focus ST 225 Stage 2 Tuning Package - VUDU Performance
**USING THE DROP-DOWN MENU ABOVE, SELECT WHICH HARDWARE OPTIONS YOU REQUIRE.**
The team at VUDU Performance have overseen a large number of Focus ST Mk2 models to make the jump up to stage 2! This VP285 Stage 2 Tuning Package includes only the finest products available in the Focus tuning market.
Our Stage 2 tuning package features our advanced software, aiming to deliver an increase in power at a more sustainable level. Unlike our Stage 1 software, stage 2 requires hardware upgrades in order to reach our ideal figures. This stage 2 package features all the hardware and software required to take your vehicle from stock / Stage 1 to Stage 2.
Not only has our VUDU Stage 2 Tuning Package been developed in house on our in house hub dyno but it has also been heavily road tested to provide you with that much-needed peace of mind that your own Focus ST will operate and perform perfectly and to the best of the tuning software's ability.
You can learn more about this package and the contents included below:

FOCUS ST MK2 STAGE 2 POWER FIGURES:
STOCK POWER: 225BHP - 235lbs/ft
STAGE 2 FIGURES: 285BHP - 330lbs/ft
Please note: figures as on all ECU remaps will differ due to the hardware that is already fitted to the car. This means that some VW Polo models will reach higher figures than others due to additional support modifications fitted.
You can learn more about this package and the contents included below:
PACKAGE INCLUDES:
- VUDU Stage 2 ECU Software (Available with Tuning Tool)
- AIRTEC Stage 2 Intercooler Upgrade
- Cobra Sport Turbo Downpipe (Sports-Cat / Decat)
Should you not need to purchase everything within the package, please order your items separately via the links above.
For this package we have hand-selected our hardware top picks that we know are of the highest quality.
FOCUS ST STAGE 2 REMAP SOFTWARE:
The VUDU Performance VP285 Stage 2 Remap is our advanced tuning set-up available for Mk2 Focus owners looking to take the next step in the tuning world. This software is specifically designed to run on a vehicle running with full stage 2 modifications that are included within this package.
FOCUS ST STAGE 2 INTERCOOLER:
The Best Intercooler for the Focus ST just got better! Here we have the Stage 2 AIRTEC Intercooler, now fitted with the scoop from the RS Intercooler, which Forces the Air directly into the core for even more cooling power!
FOCUS ST EXHAUST SYSTEM AND DOWNPIPE:
When it comes to the exhaust system of the Focus ST, we tend to see more customers opting for the Cobra Sport so we have obviously included this in our Stage 2 Tuning Package. If you are interested in another exhaust system, please select not required from the drop-down and purchase a different branded exhaust separately.
We have selected the Cobra Sport Non-resonated exhaust with the polished TP34 tips for this package. This is our most popular system for the ST225 models due to its build quality and exhaust tone.
FOCUS ST INTAKE SYSTEM:
Every mapped car needs an intake system to be able to handle the increased power and higher temperatures. The intake system we have chosen for this package is the RAMAIR variant in a black finish. Again, if this is not required or you'd prefer another intake option, please select not required from the drop-down menu.
Require Fitting?
If you would like us to fit the VUDU Stage 2 Tuning Package for the Focus ST MK2, then get in touch with a member of the team to arrange it for you. Our expert technicians will have no problem fitting it and will allow you to have peace of mind.
Contact us?
You can contact a member of our team using our Contact page.
Take a look
You might also like