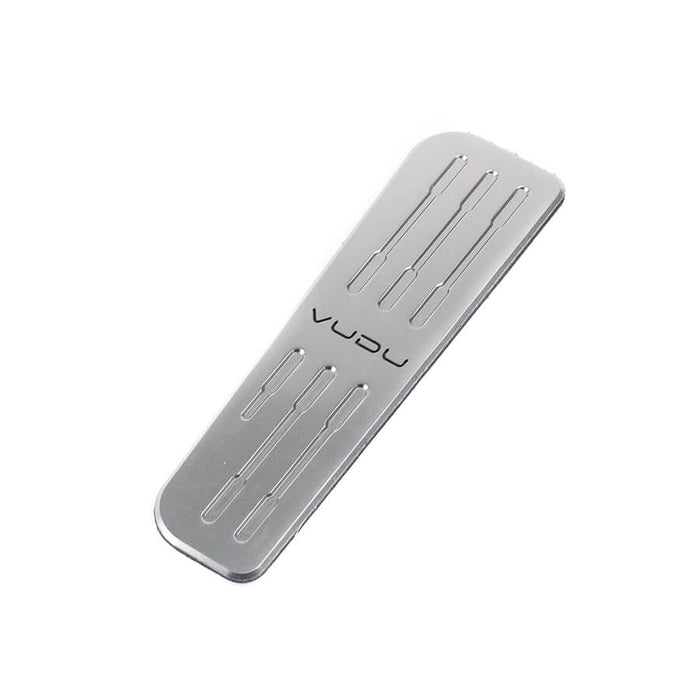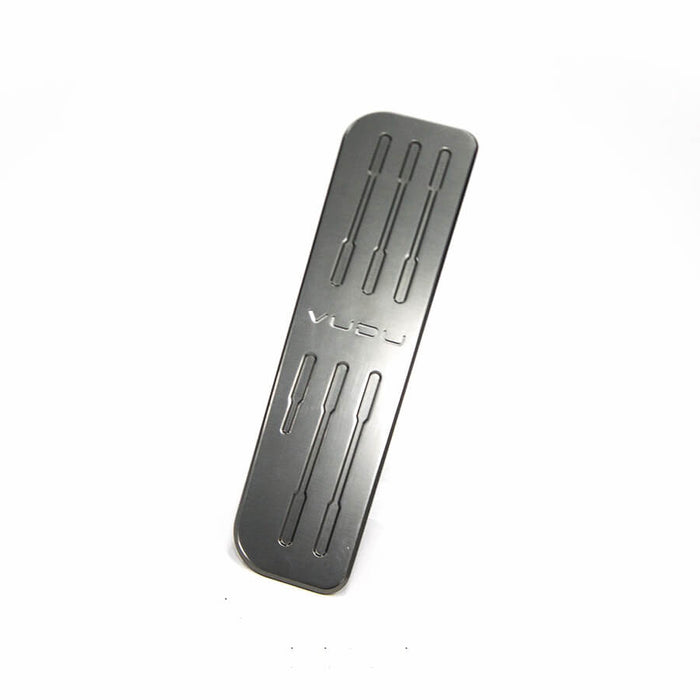 Ford Fiesta Dead Pedal - VUDU Performance
Regular price £40.00 £34.00 inc. VAT £28.33 excl. VAT
Ford Fiesta Dead Pedal From VUDU Performance

Gain the signature VUDU Performance finishing touch on your Mk7 and Mk8 Ford Fiesta with the VUDU Dead Pedal Foot Rest.
The VUDU Dead Pedal is the latest in a long line of VUDU products produced by VUDU Performance. With over 10 years of knowledge and experience in the Motorsport industry, we at VUDU Performance decided to bring our very own range of products to help enhance the Mk7 and Mk8 Ford Fiesta from a basic everyday vehicle to an exciting hot hatchback.
Constructed from only the finest of quality billet aluminium material, the Fiesta ST Dead Pedal carries the signature VUDU brand logo to create a visually appealing aspect to your footwell. Combine this with the VUDU Car Floor Mats to totally transform your Fiesta footwell!
No mechanical background or tools are required, fitting will take less than a couple of minutes to complete.
Please note this dead pedal is NOT a direct fit for left hand drive models.
VUDU Performance Dead Pedal Fitment:
Mk7 Ford Fiesta
Mk8 Ford Fiesta
Need to Learn More?
VUDU Performance have a dedicated team on hand to answer any questions you have regarding any of our VUDU branded products. Please contact the team to discuss the VUDU Dead Pedal further.
Contact us?
You can contact a member of our team using our Contact page.
Take a look
You might also like