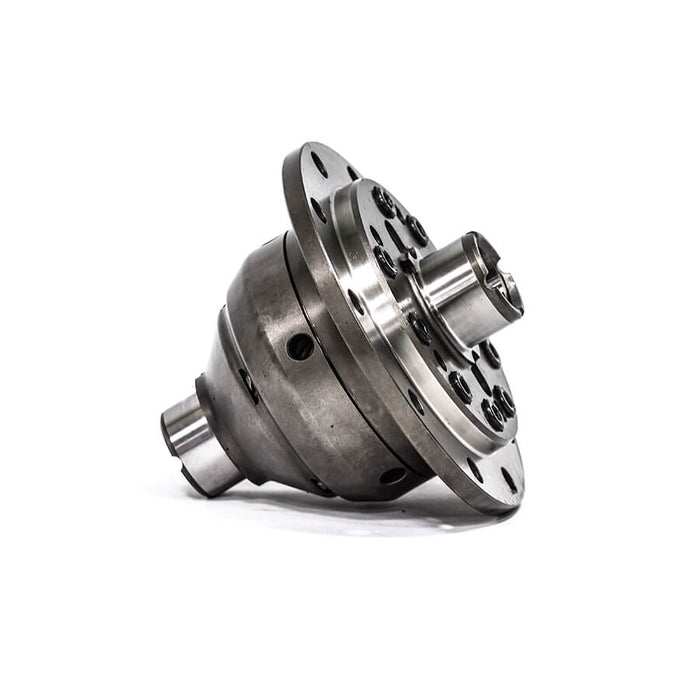 Ford Fiesta ST MK7 LSD Differential - Quaife
£834.00 inc. VAT £695.00 excl. VAT
LSD Quaife Diff Fiesta ST MK7
**USING THE DROP-DOWN MENU ABOVE, SELECT THE OPTIONS YOU REQUIRE.**
Put the power down without any surprises with the Fiesta ST Quaife Diff LSD!
This Limited Slip Differential for the Fiesta ST MK7 allows you to put the power down more effectively. The Fiesta ST differential automatically biases the torque across the axle to the wheel with the most grip. Due to this, any unwanted wheelspin or slip is drastically reduced, this reduces understeer on the front wheels. This Quaife ATB Differential is a game-changer when it comes to enhancing your driving experience. Allowing your hot hatch to take corners at an increased top speed with maximum traction.
All Quaife products are built with precision and are manufactured in the South East of England. They are constructed from certified billet steel, inspected to ISO9001-2008 standards. With advanced 3D CAD/CAM design suite software, robotic 3 – 4 and 5-axis CNC machining centres and tri-coordinate measuring machines operated by skilled personnel, Quaife redefines the boundaries of what's possible in the field of mechanical precision engineering.
The Ford Fiesta ST Limited Slip Differential is the perfect pairing for the Fiesta ST Stage 3 Tuning Package, including the VUDU VT330R Hybrid Turbo. The Fiesta ST Quaife Diff reviews we have received show us this is the best differential on the market for the Fiesta ST180 models.
KEY FEATURES:
Safe, progressive and seamless in action, the Quaife ATB differential never 'locks'
Controlled power is transmitted to all driven wheels, to maximise traction and minimise wheel spin, particularly in slippery conditions
Fitment greatly reduces unwanted torque steer, understeer or oversteer
Improves braking performance on front-wheel-drive cars by reducing lock up and minimising ABS intrusion due to torque transfer action
Backed by a Quaife lifetime warranty for both motorsport and road use
PART NO: QDF57Z
Require Fitting?
If you would like us to fit the Quaife Differential to your Fiesta ST180, then get in touch with a member of the team to arrange it for you. Our expert technicians will have no problem fitting it and will allow you to have peace of mind.
Contact us?
You can contact a member of our team using our Contact page.