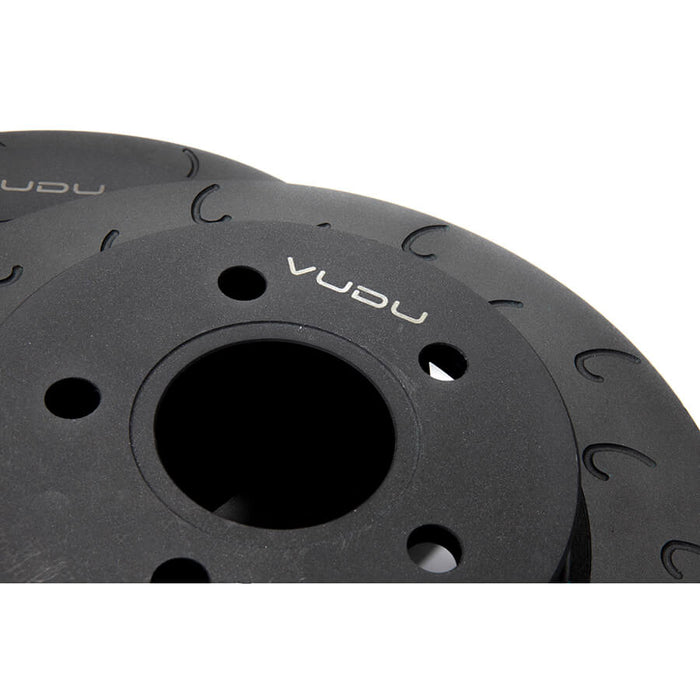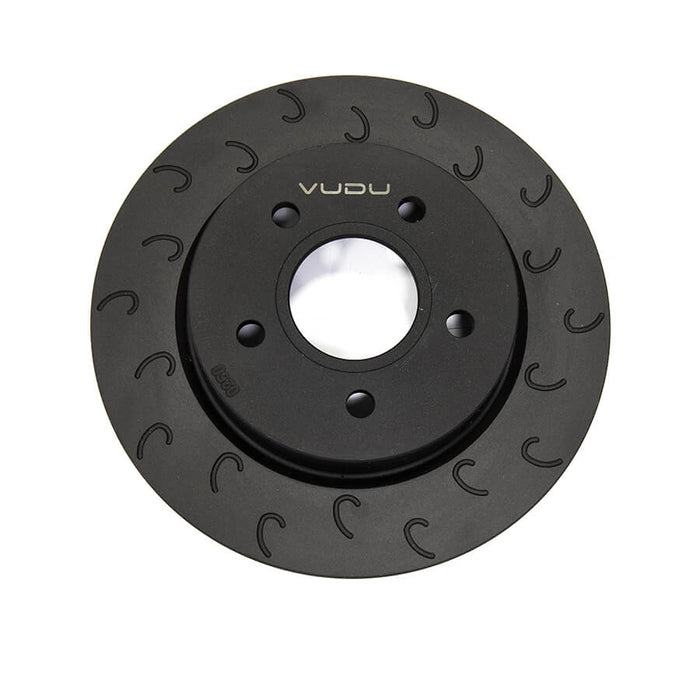 Ford Focus ST MK3 Rear Brake Discs - VUDU Performance
£120.00 inc. VAT £100.00 excl. VAT
VUDU Performance Rear Brake Discs for Ford Focus ST MK3.
**USING THE DROP-DOWN MENU ABOVE, SELECT IF YOU WOULD LIKE FITTING OR DELIVERY.**
Enrich your driving experience with the new VUDU Performance Ford Focus ST Brake Discs. These new brake disks have a J-Hook groove which provides more positive feedback in braking performance. They fit both the Focus ST and the Ford Focus Diesel ST models.
These new VUDU Brake discs are a direct replacement for the standard Focus discs. The J-Hook design dissipates heat and allows gasses to escape much more efficiently. This provides the driver with a much more responsive feeling brake. This new design has been specifically crafted to prevent the disc from forming cracks and can, therefore, withstand harder driving and higher temperatures from your hot hatchback performance car.
Designed to handle temperatures of up to 900°c, these brakes will perform to the highest standard even with you are giving your MK3 Focus some heavy acceleration in sport and track modes down fast roads.
Key Features:
Positive feedback in braking performance.
OE Fitment.
Anti-corrosion coating for maximum resistance.
Discs are designed to handle temperatures upto 900°c.
Increased durability and longevity.
If you want an ultimate Braking system upgrade for your Family hatchback check out the Full Front Brakes upgrade. This package includes Ford Focus Brake Pads and Discs, as well as the VUDU Braided Stainless Steel Brake lines and Tarox Brake Fluid.
These brake discs fit the ST petrol engine and the ST 2.0 TDCI engine as well, they do not fit the Ford Focus RS or ST-line models. These are specifically for the third generation of Focus and do not fit the fourth generation.
Check out our other VUDU Braking products for the Fiesta ST, Polo GTI, and Golf GTI. These Ford Focus brake discs are made with the same high-quality design as EBC brakes, Tarox, Ferodo, and Mintex.
PART NO: VUDUBDR03
Require Fitting?
If you would like us to fit the VUDU Rear Brake Discs for the Ford Focus ST, then get in touch with a member of the team to arrange it for you. Our expert technicians will have no problem fitting it and will allow you to have peace of mind.
Contact us?
You can contact a member of our team using our Contact page.
Take a look
You might also like