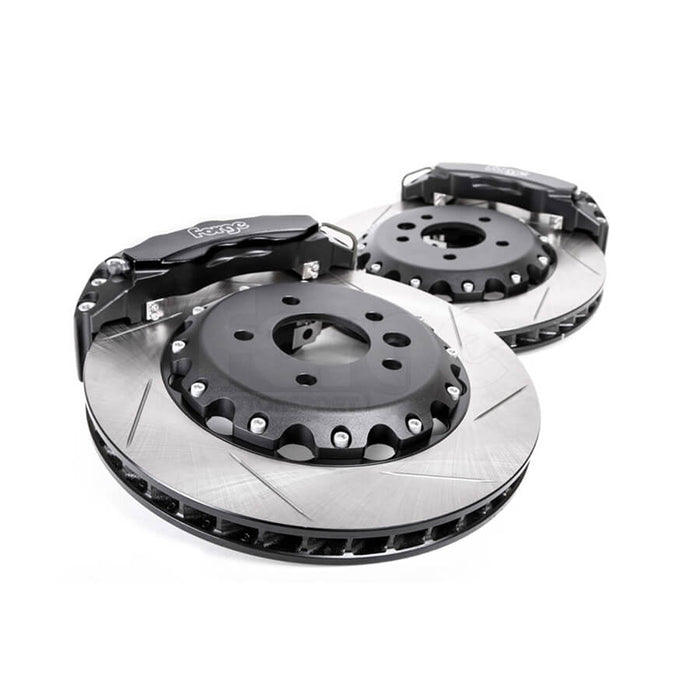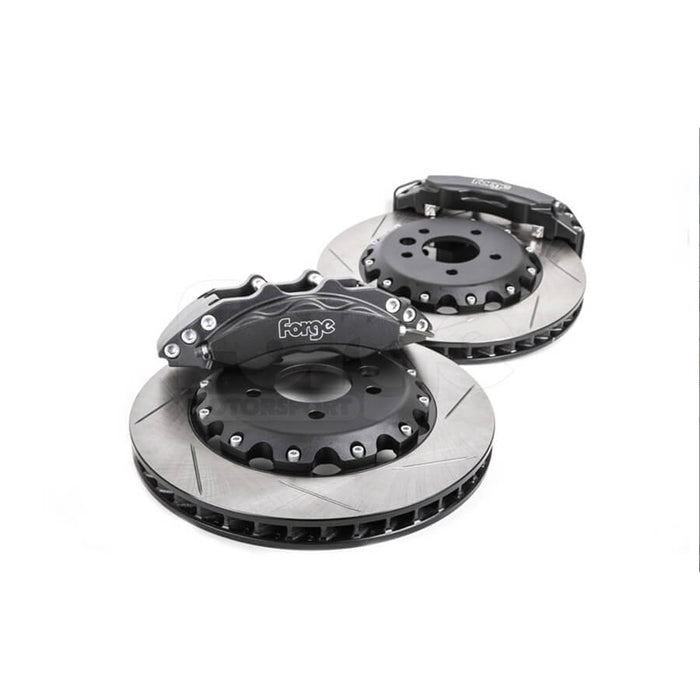 Forge Motorsport Big Brake Kit - VW Golf R / Audi S3
£2,325.97 inc. VAT £1,938.31 excl. VAT
356mm 6pot Big Brake Kit for Golf Mk7 & Audi S3 8V Chassis
Product code: FMBKS38V | Discount codes not accepted on this item.
Introducing the Forge Motorsport Big Brake kit with 6 pot calipers and 356 x 32mm ventilated discs for the MQB platform. The expertly designed Forge brake discs are grooved to remove braking residuals to maintain that peak level braking performance. This full Big Brake Kit includes the Forge braided brakes hoses, mountings, and a choice of the finest quality brake pads.
This kit is suitable for the Golf Mk7 and Audi S3 8V Chassis, as long as they are fitted with 18inch or larger wheels.
Please select whether you require the Forge Ceramic or EBC Yellow Stuff brake pads from the drop down menu.

This Forge Big Brake Kit does not have CE / TUV approval and is only recommended for track use only.
Weight:
Each Caliper weighs 3.25kg
Each Disc weighs 9.35kg
Torque Settings:
Carrier to Hub 343NM
Caliper to Carrier 139NM
Compatible Vehicles:
Audi S3 2.0 TSI (8V Chassis)
Seat Leon Mk3 2012-2020
VW Golf GTI Mk7 / Mk7.5
VW Golf R Mk7 / Mk7.5
Require Fitting?
If you would like us to fit the Forge Big Brake Kit to your MQB model vehicle, then get in touch with a member of the team to arrange it for you.
Contact us?
You can contact a member of our team using our Contact page.
Take a look
You might also like