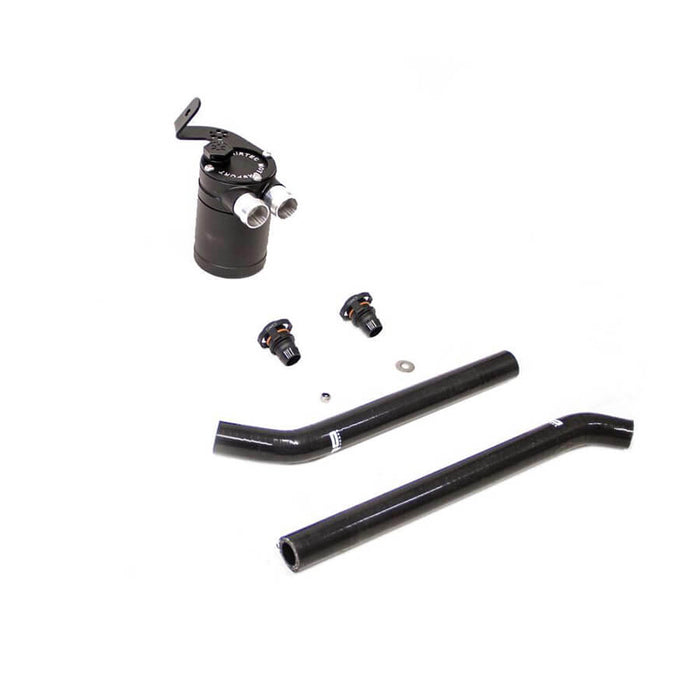 Hyundai i20N Oil Catch Can - Airtec Motorsport
Regular price £229.00 £217.55 inc. VAT £181.29 excl. VAT
Hyundai i20N Oil Catch Can - Airtec Motorsport
The all-new Hyundai i20N features a 1.6T direct-injection engine that produces an impressive 204BHP at stock. The downside to this is the direct injection style engine, despite their amazing efficiency and power ability. We have found that over time the intake inlet valves begin to form a build-up of carbon. Once the build-up has formed it can be a costly repair, and become a detrimental effort on the engine's performance.
The AIRTEC Motorsport Oil Catch Can kit is a preventative measure to this common issue. The Catch Can act as a filter to catch harmful contaminants before they reach the inlet system. The Catch Can feature an internal baffle that condensates the oil, catching the unwanted particles in the can to be later disposed of. It also features a dipstick that will allow you to correctly maintain the system, without having to second guess if it needs emptying.
KEY FEATURES:
- Internal baffle and dipstick
- Prevents carbon build-up forming within the engine
- Powder-coated black finish
- Billet machined bracket for sleek fitment
Check out our full Hyundai i20n Tuning collection.
Require Fitting?
If you would like us to fit the AIRTEC Oil Catch Can for the Hyundai i20N, then get in touch with a member of the team to arrange it for you. Our expert technicians will have no problem fitting it and will allow you to have peace of mind.
Contact us?
You can contact a member of our team using our Contact page.
Take a look
You might also like