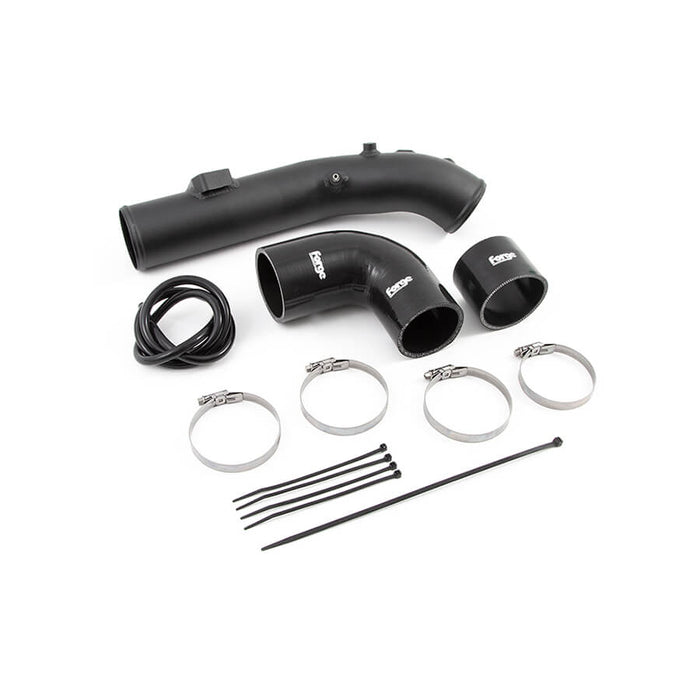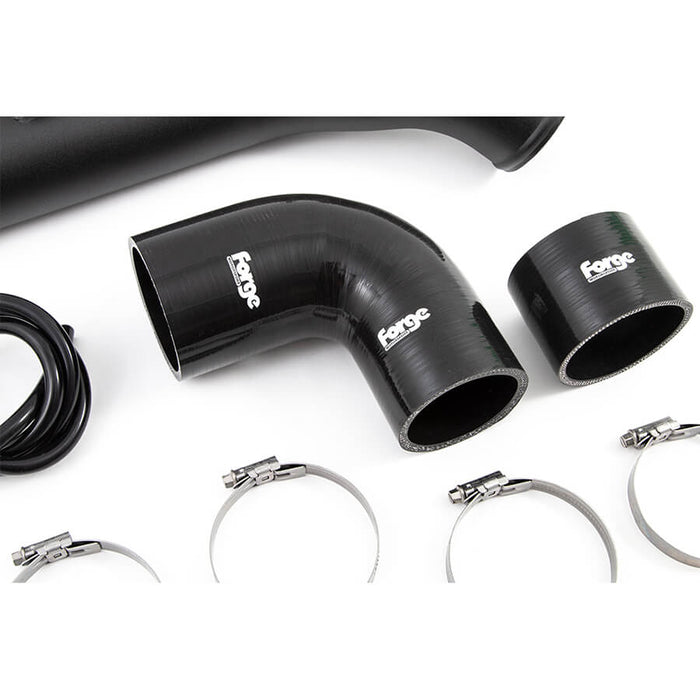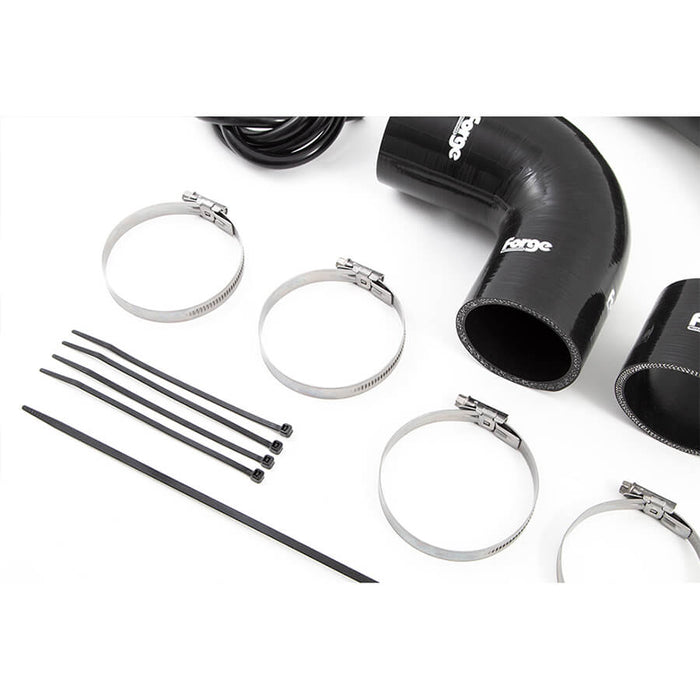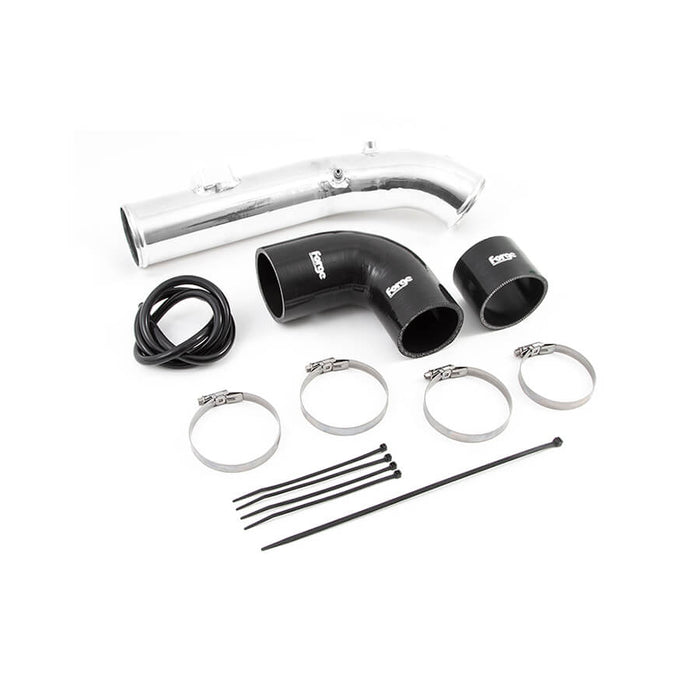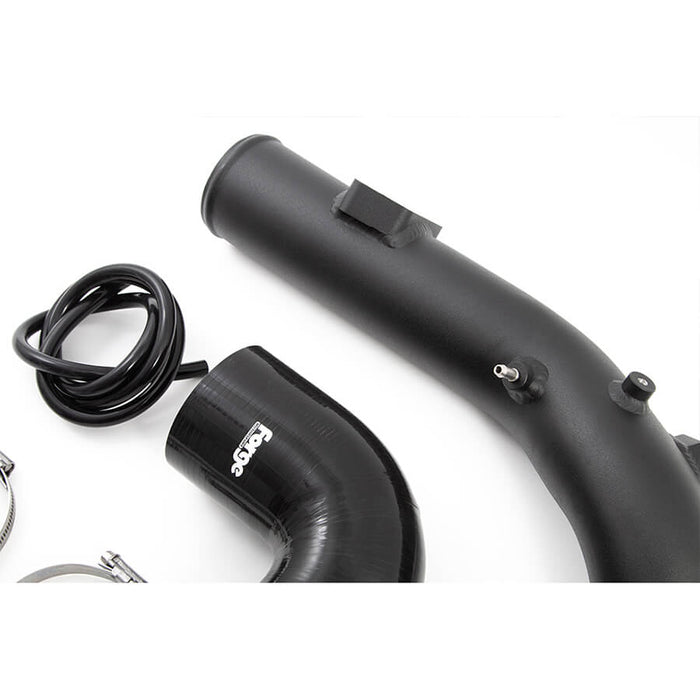 Hyundai i30N / Veloster N Boost Pipe Kit - Forge Motorsport
Regular price £195.68 £176.11 inc. VAT £146.76 excl. VAT
Hyundai i30N / Veloster N Boost Pipe Kit - Forge Motorsport
The impressive engineers over at Forge Motorsport have been pushing the boundaries of the tuning for the i30N, picking apart areas for improvement. This time they have turned to the boost pipe which runs from the outlet of the intercooler to the intake manifold.
The stock boost pipes have a rather small diameter which seriously restricts the airflow coming from the intercooler fed to the engine. The Forge Motorsport Boost Pipe Kit features a 70mm outer diameter mandrel-bent alloy hard pipe and silicone joiners. To ensure it fits perfectly to the original attachments it contains an alloy billet CNC machined bosses.
With the increased pipework diameter the flow of air is considerably improved, maximising the volume of air being forced into the engine. This improves both the power and efficiency of the N-powered engines.
Stock boost pipe compared against the Forge Boost Pipe.
Forge has also incorporated a 2 x 1/8th" water meth/nitrous boss into the design for tuners to keep inlet air temperatures on the safer side while pushing the 2.0 Hyundai engine to its limits and aiding the option for maximum power output.
KEY FEATURES:
- Increased diameter giving increased flow
- Minimal airflow disruption
- Mandrel-bent single-piece aluminium pipework
- Supplied with a durable black powder-coated finish or raw aluminium
- Forge Motorsport Lifetime warranty
This product will not fit with the OEM intercooler. It only works with aftermarket Hyundai i30N intercoolers with an outlet size of 63-67mm (cold side). Perfect for the Forge i30N Intercooler upgrade.
Require Fitting?
If you would like us to fit the Forge Motorsport Boost Pipe Kit for the Hyundai i30N, then get in touch with a member of the team to arrange it for you. Our expert technicians will have no problem fitting it and will allow you to have peace of mind.
Contact us?
You can contact a member of our team using our Contact page.
Take a look
You might also like