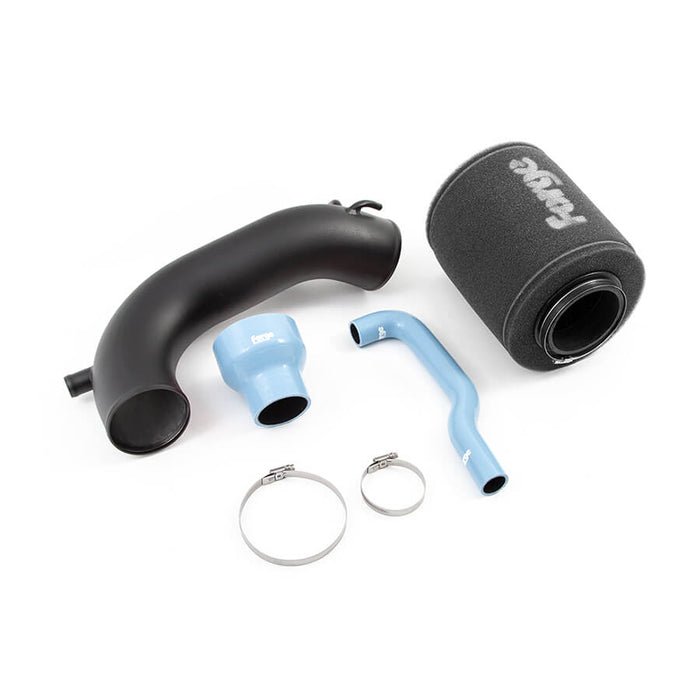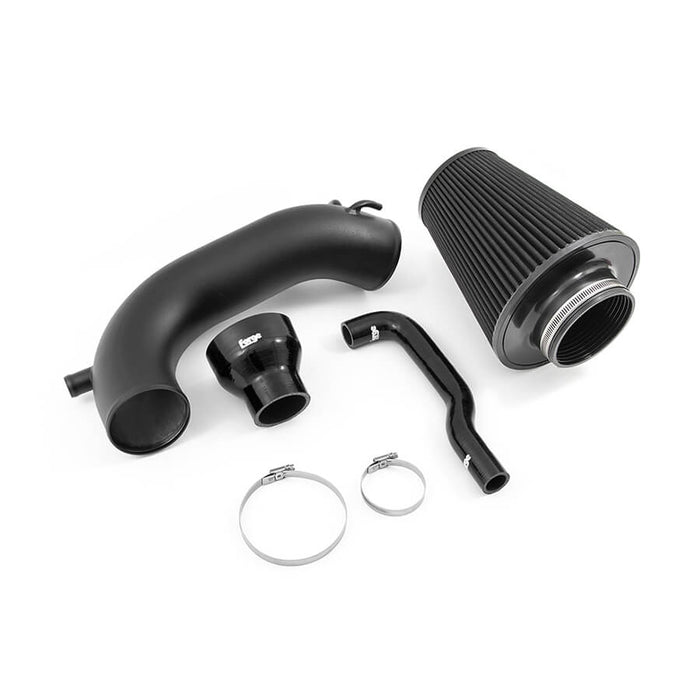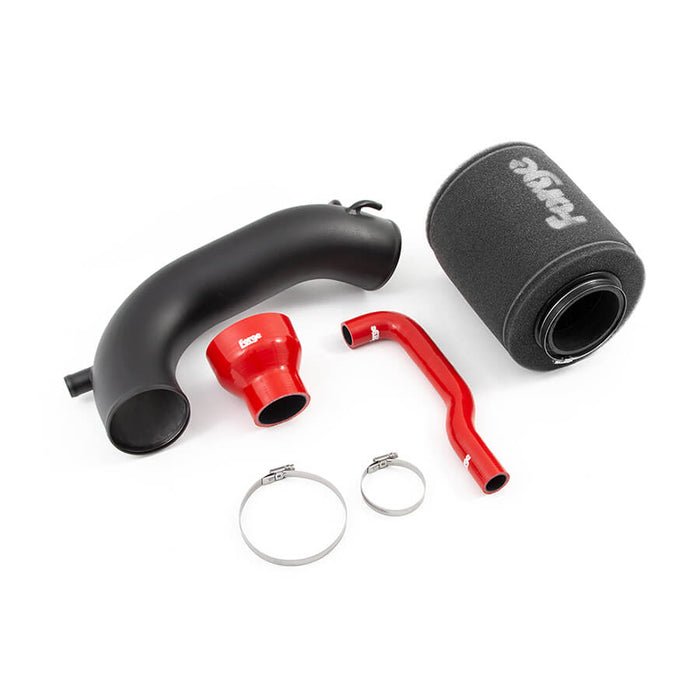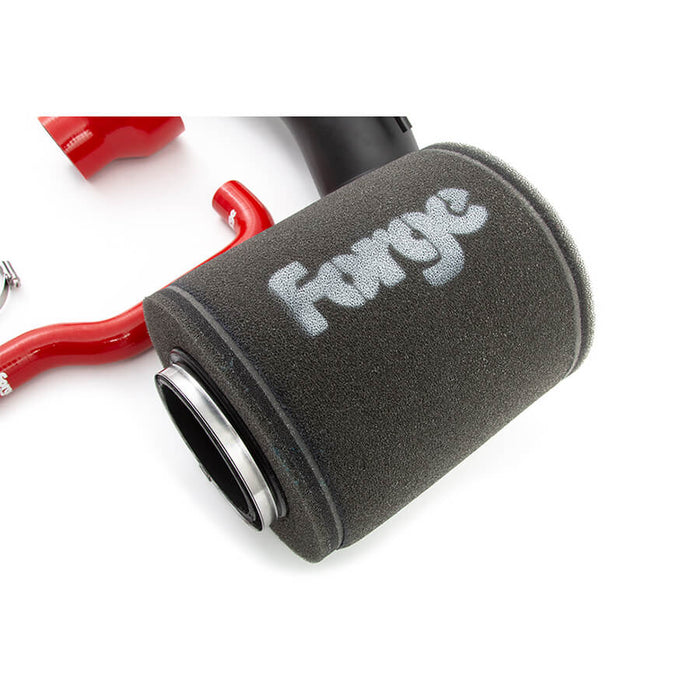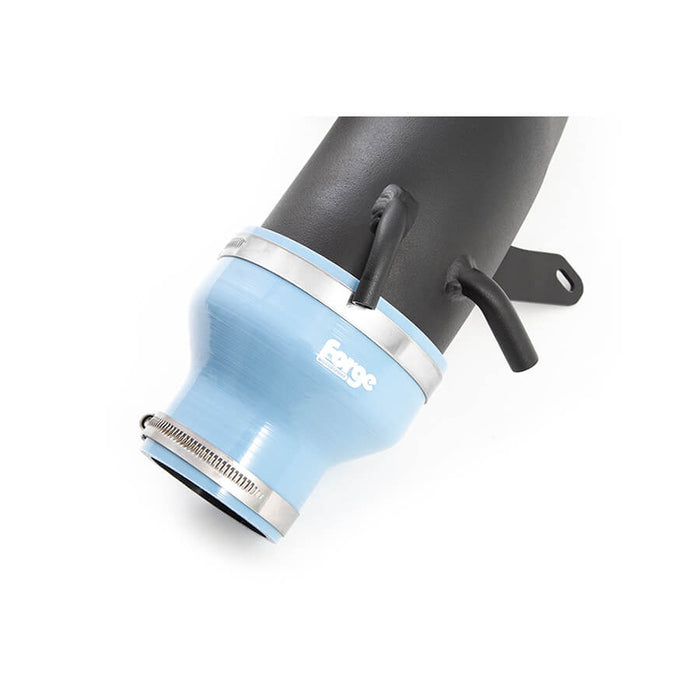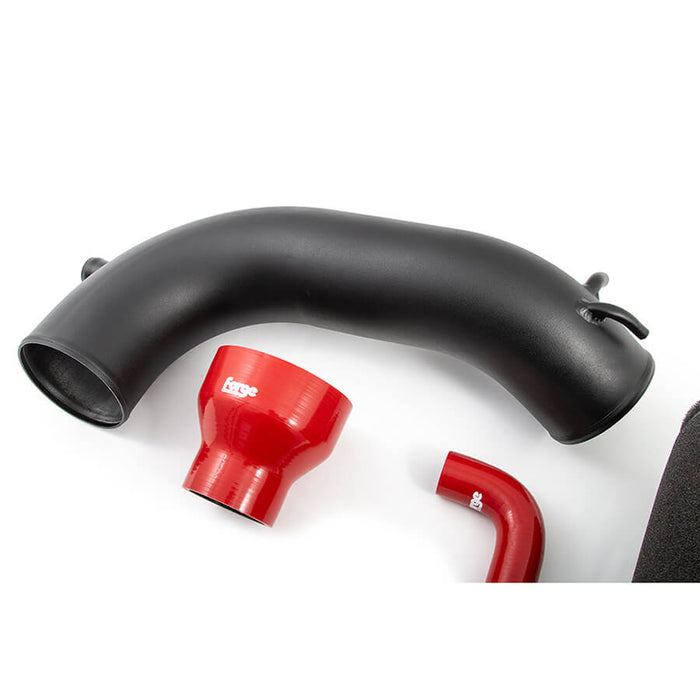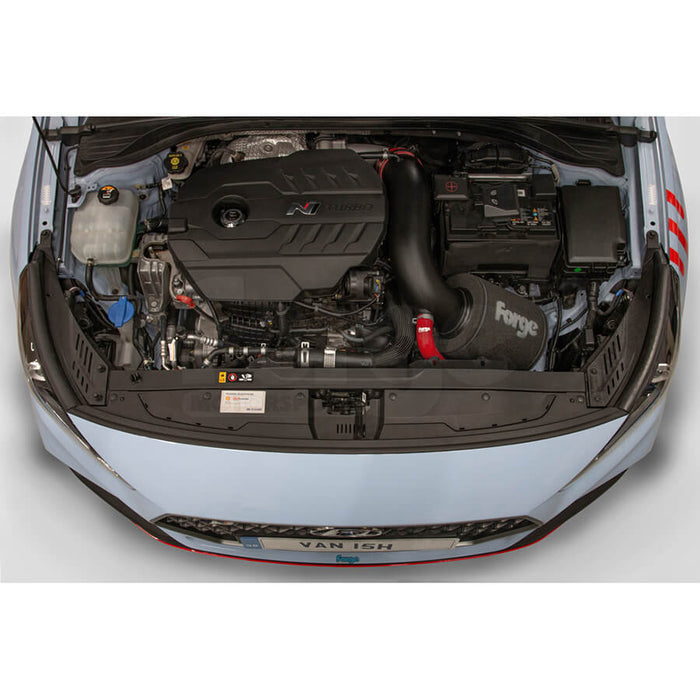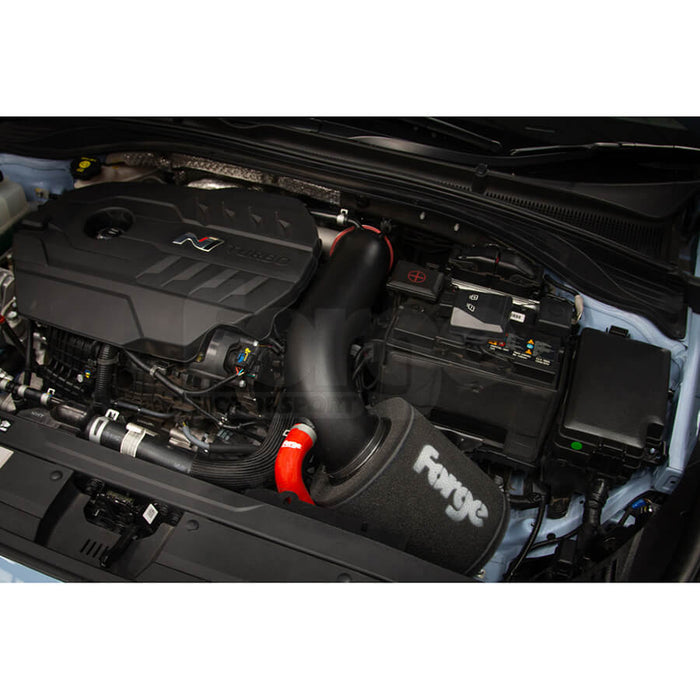 Hyundai i30N / Veloster N Induction Kit - Forge Motorsport
Regular price £314.99 £283.49 inc. VAT £236.24 excl. VAT
Hyundai i30N / Veloster N Induction Kit - Forge Motorsport
Forge Motorsport continue to expand their immense hardware range with the new Hyundai i30N induction kit. Available in a multitude of different options to tailor to your style, the Forge Motorsport Intake system enhances the performance, induction noise, and visuals of your engine bay.
The aftermarket cold air intake system dramatically improves airflow in different ways. Firstly, it routes the air more directly into your engine, using the massive 102mm diameter CNC mandrel bent alloy pipe. Secondly, the cone filter has a much larger surface area in comparison to the stock filter, this greatly increases the airflow. Finally, the design of the intake system has the air filter in the most efficient place to absorb cold air. This constant supply of cold air ensures solid power gains throughout the entire rev range.
KEY FEATURES:
- 60% Increased Airflow
- Constant Cold-Air flow
- 102mm Diameter CNC Mandrel Bent Alloy Pipe
- Forge Motorsport Lifetime Warranty
Hyundai boast figures of 275bhp and 278lbs/ft on their standard vehicle. When Forge ran their CAT backed performance exhaust development vehicle on the dyno with this intake it reached figures of 296bhp and 310lbs/ft!
KIT INCLUDES:
-> Black Alloy Hard Pipe
-> Air Filter
-> Valve Silicon Joiner
-> Hose Clamps
Check out the full range of Hyundai i30N Induction Kits.
Require Fitting?
If you would like us to fit the Forge Motorsport Induction Kit for the Hyundai i30N, then get in touch with a member of the team to arrange it for you. Our expert technicians will have no problem fitting it and will allow you to have peace of mind.
Contact us?
You can contact a member of our team using our Contact page.
Take a look
You might also like