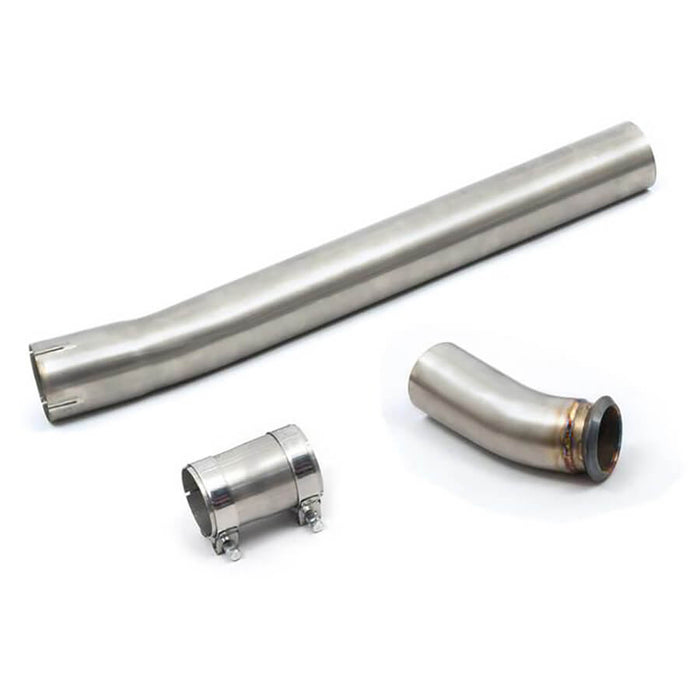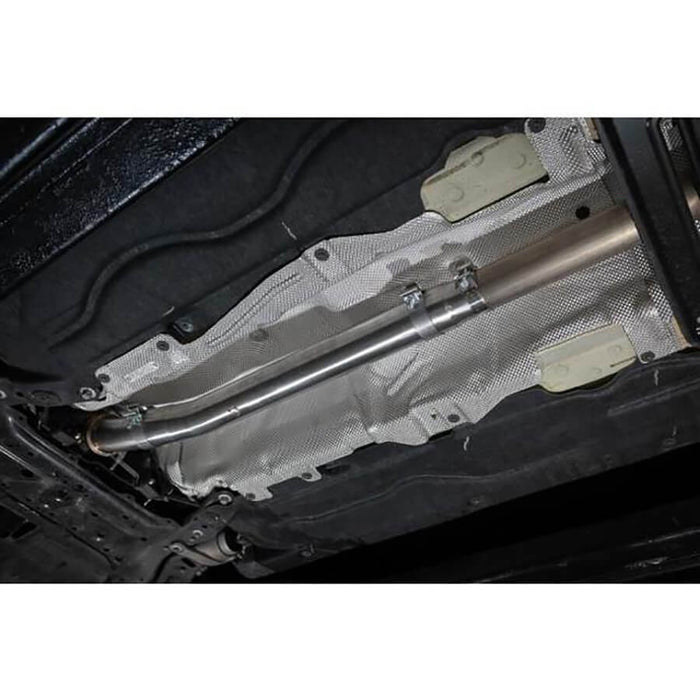 MINI Cooper JCW F56 Resonator Delete Exhaust - Cobra Sport
Regular price £268.49 £241.64 inc. VAT £201.37 excl. VAT
Cobra Exhaust MINI F56 JCW Resonator Delete Exhaust.
**USING THE DROP-DOWN MENU ABOVE, SELECT WHICH FITMENT YOU REQUIRE FOR YOUR VEHICLE.**
Modify the sound of your exhaust with this MINI Cooper JCW F56 Resonator Delete by Cobra Exhausts. The MINI Cooper resonator delete is a direct replacement for the OEM part, unleashing the full potential of your MINI Cooper exhaust system.
The stock JCW exhaust has a centre section with a larger resonator that muffles some of the frequencies produced by the car's engine. By removing this part and swapping it for the smooth, high-flowing res delete pipe you unlock those frequencies, which results in a louder, more raw sounding tone.
In terms of value for money, a resonator delete is the best exhaust upgrade for those who want their car to sound more sporty and aggressive.
All of Cobra Sport's exhausts are constructed from certified grade 304 stainless steel, and TIG welded to ensure the highest of quality. As well as this all Cobra products come with a lifetime warranty to give you the ultimate peace of mind.
Key Features:
Transform the sound of the exhaust.
Constructed from Grade 304 Stainless Steel and TIG Welded.
Lifetime warranty for ultimate peace of mind.
Reduction in weight.
Can see an improvement in power output.
If you want a Performance exhaust that looks as good as it sounds then check out the Cobra Sport Cat-back System for the MINI Cooper F56 S / John Cooper Works models.
This exhaust has 2 different fitment options, one for the Pre-PPF models and another for the PPF Models and the rest of the world vehicles. With the introduction of the PPF, the shape of the joint has changed. Be sure to select the correct part for your vehicle.
Require Fitting?
If you would like us to fit the Cobra Resonator Delete to your MINI F56 JCW, then please contact a member of the team to arrange it for you. Our expert technicians will have no problem fitting it and will allow you to have peace of mind.
Contact us?
You can contact a member of our team using our Contact page.
Take a look
You might also like