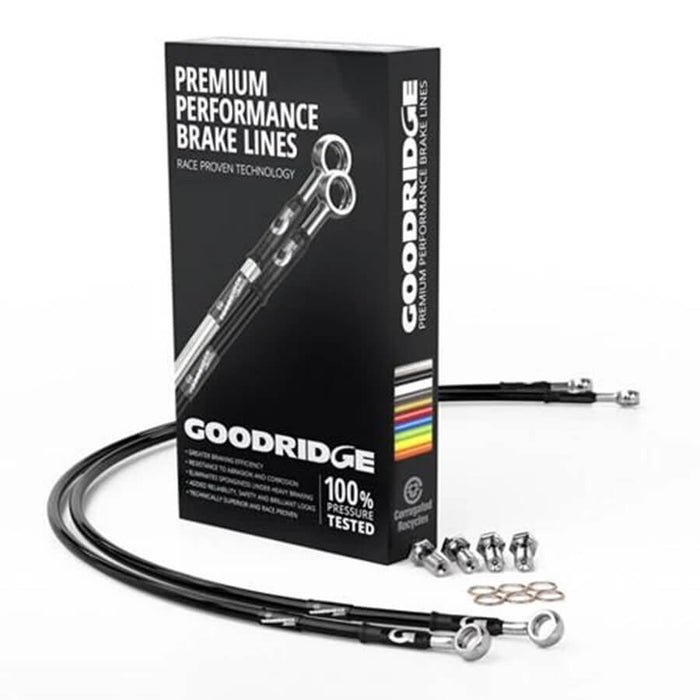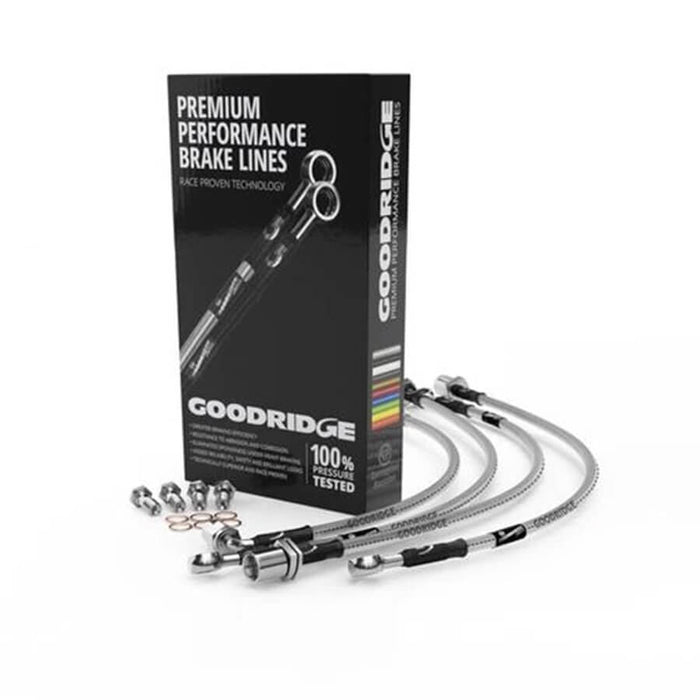 MINI Cooper S F56 Brake Hose Kit - Goodridge
Regular price £101.98 £81.58 inc. VAT £67.98 excl. VAT
MINI Cooper S F56 Brake Hose Kit - Goodridge
**USING THE DROP-DOWN MENU ABOVE, SELECT WHICH COLOUR BRAKE HOSES YOU REQUIRE.**
COMES AS A COMPLETE SET (FRONT & REAR).
The Goodridge Brake Hose Kit brings a high-performance and stainless steel set of braided brake lines to your MINI Cooper S F56 for vehicles that require the ultimate braking performance. Providing an increase in braking efficiency and removing the spongey feel under strenuous conditions, the Goodridge Brake Hose Kit is up at the very top of the market with an unmatched reputation used by champions across the globe.
The F56 Cooper S Goodridge Brake Hose are bespoke to you, please allow 5-7 working days for delivery while Goodridge manufacture and test the brake hose kit is to the signature high standards that the brand takes great pride in.
Key Features:
All Hose Ends Covered By Black 'G' Heatshrink
Eliminates Spongey Feel
Greater Braking Efficiency
Superior Resistance To Abrasion And Corrosion
100% TUV, DOT, ADR and ISO Approved
Require Fitting?
If you would like us to fit the Goodridge Brake Hoses for the MINI Cooper S F56, then get in touch with a member of the team to arrange it for you. Our expert technicians will have no problem fitting it and will allow you to have peace of mind.
Contact us?
You can contact a member of our team using our Contact page.
Take a look
You might also like