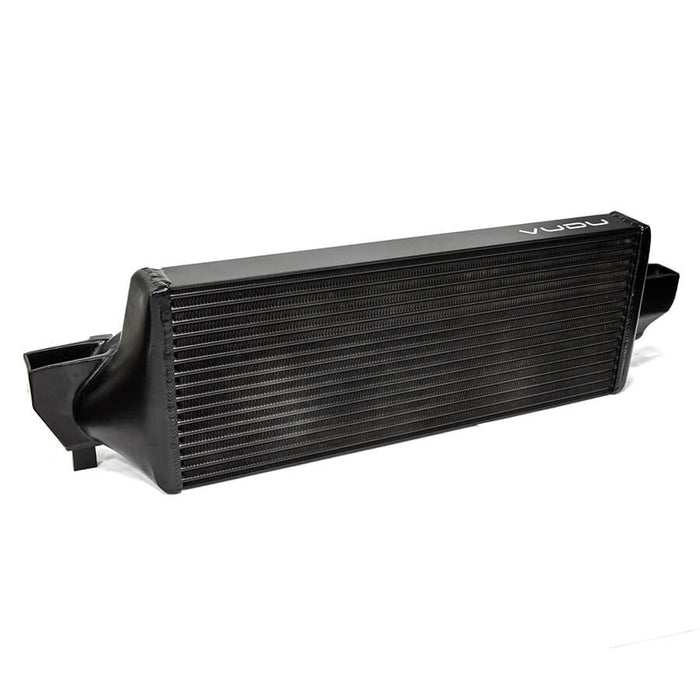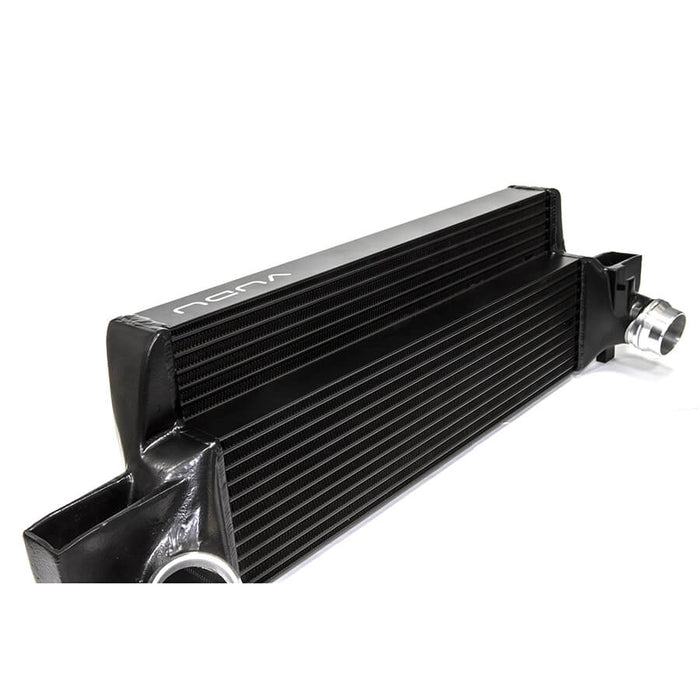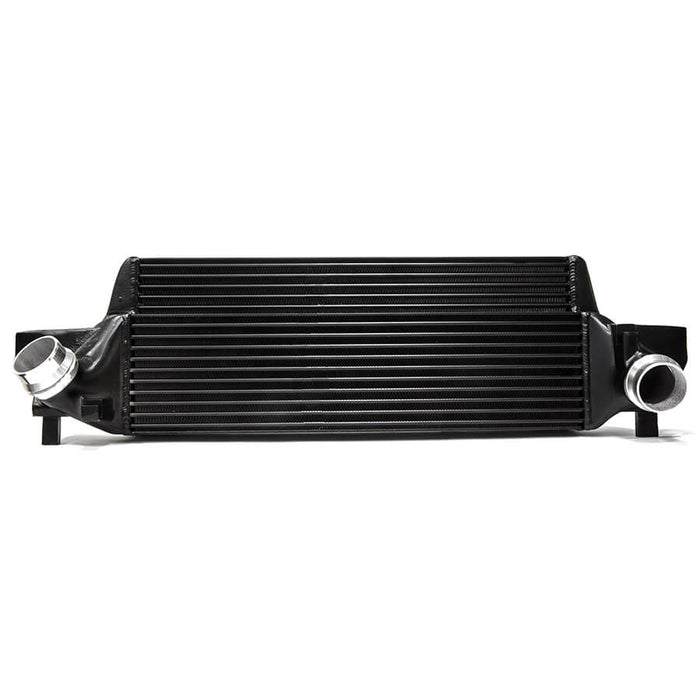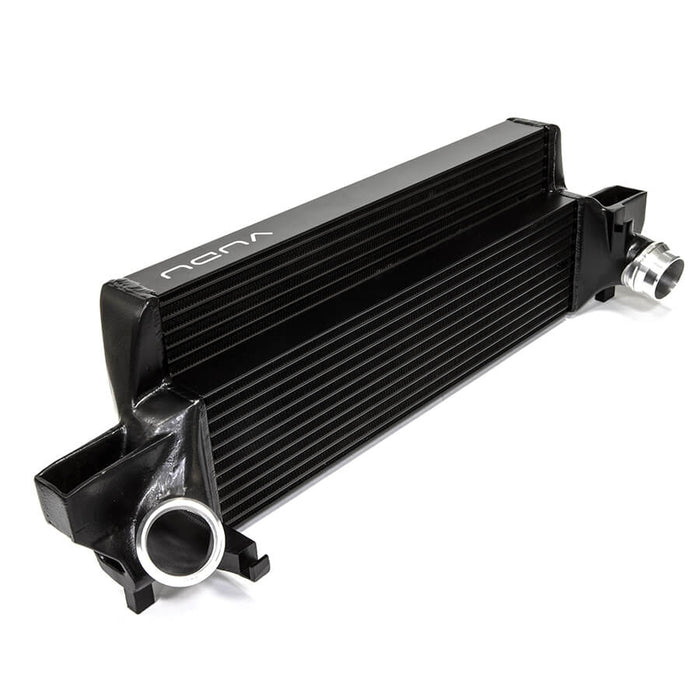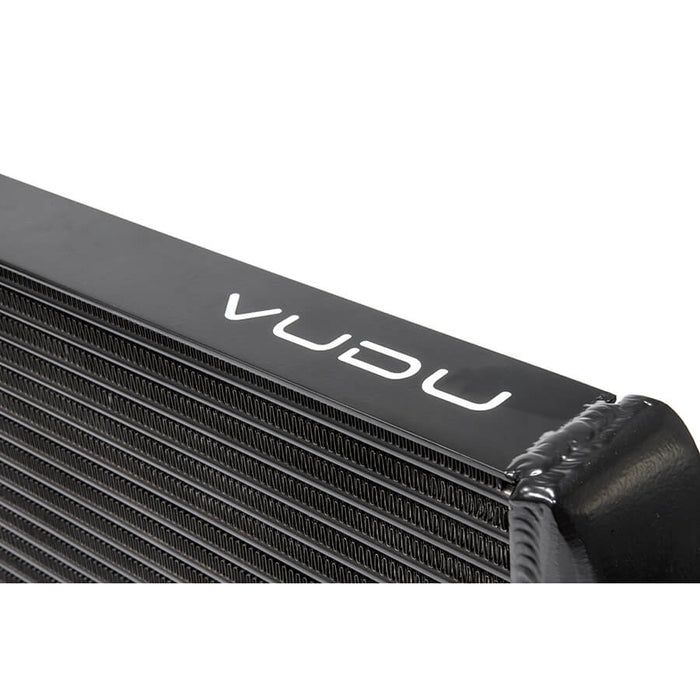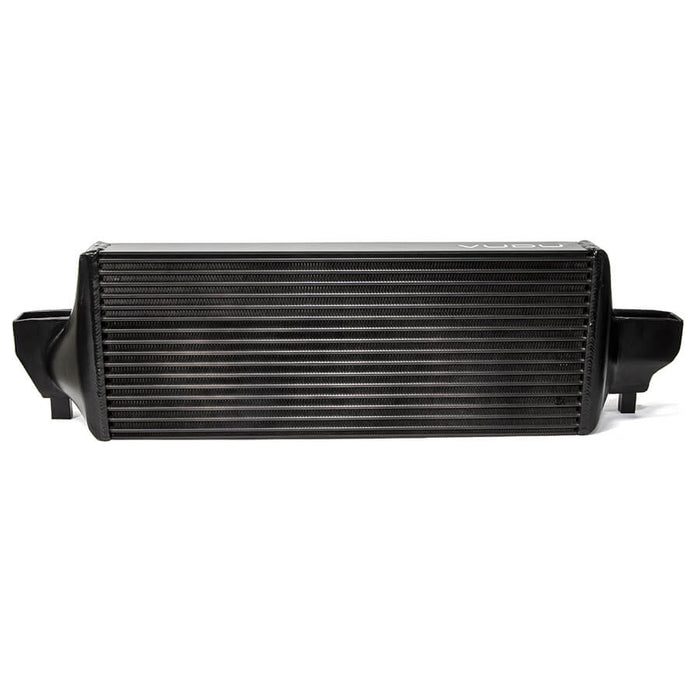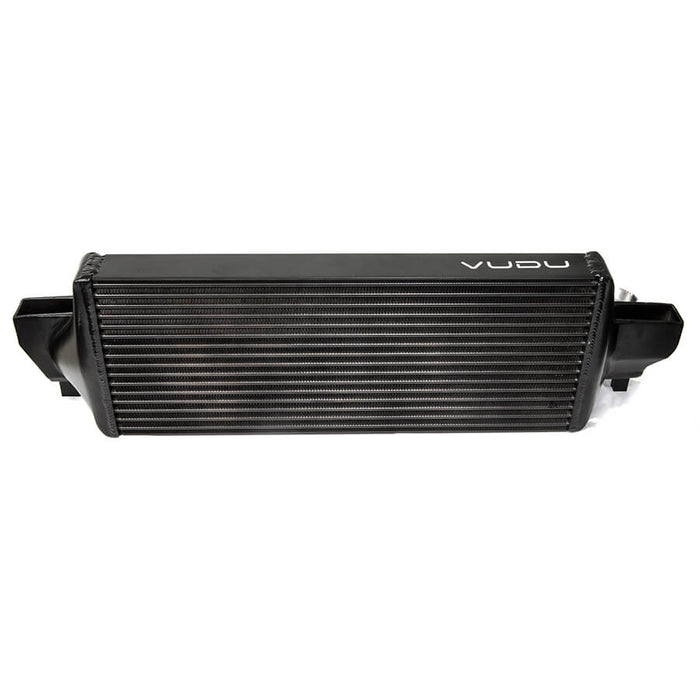 MINI Cooper S F56 Intercooler Upgrade - VUDU Performance
Regular price £220.00 inc. VAT £183.33 excl. VAT
Mini Cooper S F56 Intercooler - VUDU Performance
**USING THE DROP-DOWN MENU ABOVE, SELECT WHICH COLOUR LOGO YOU WOULD LIKE, AS WELL AS IF YOU WOULD LIKE FITTING.**
This Intercooler will NOT fit the JCW models, check the vehicle fitment list below.
The all-new VUDU Performance intercooler for the mighty Mini Cooper S carries the popular B48 engine shared with its BMW counterpart.
One of the limiting factors in the Mini is indeed the stock intercooler, with a smaller single thickness core and OEM style tubular design. They also suffer from OEM cost-sensitive manufacturing meaning intercoolers for the MINI have plastic end tanks that are prone to failure with increased boost pressure.
The VUDU Performance MINI Cooper S F56 Intercooler is designed to provide a comprehensive solution to the poorly manufactured stock system. With an increased frontal area, the VUDU intercooler can hold an increased volume of air, suitable for those running a MINI Cooper S Remap.
We have tested this intercooler upgrade to ensure that it is capable of running at close to ambient charge temperatures even in the harshest conditions on our in house hub dyno and testing cell. Due to its cooling capabilities, we can easily call this a 'bolt-on BHP' modification.
This intercooler is a direct fit solution and will hold its own all the way up to stage 3 on your Mini Cooper S.
KEY FEATURES:
- Laser-Etched VUDU Logo
- Improved throttle response
- Increased engine performance
- 50% Increase frontal surface area
- Tube & Fin Core Design
The VUDU Performance MINI Cooper S F56 Intercooler comes finished in Pro-series Black, with a white VUDU Logo-etched onto the top of the cooler. Much like the AIRTEC Intercooler, you can select from a range of different coloured logos for the front of the intercooler.
For a full airflow overhaul, check out the AIRTEC Motorsport Induction kit, designed to increase the airflow.
VEHICLE FITMENT:
MINI Cooper S F54/F55/F56
MINI One D F54/F55/F56
MINI Cooper D F54/F55/F56
MINI Cooper SD F54/F55/F56
Require Fitting?
If you would like us to fit the VUDU Performance Intercooler Upgrade for the MINI Cooper S F56, get in touch with a team member to arrange it for you. Our expert technicians will have no problem fitting it and will allow you to have peace of mind.
Contact us?
You can contact a member of our team using our Contact page.
Take a look
You might also like