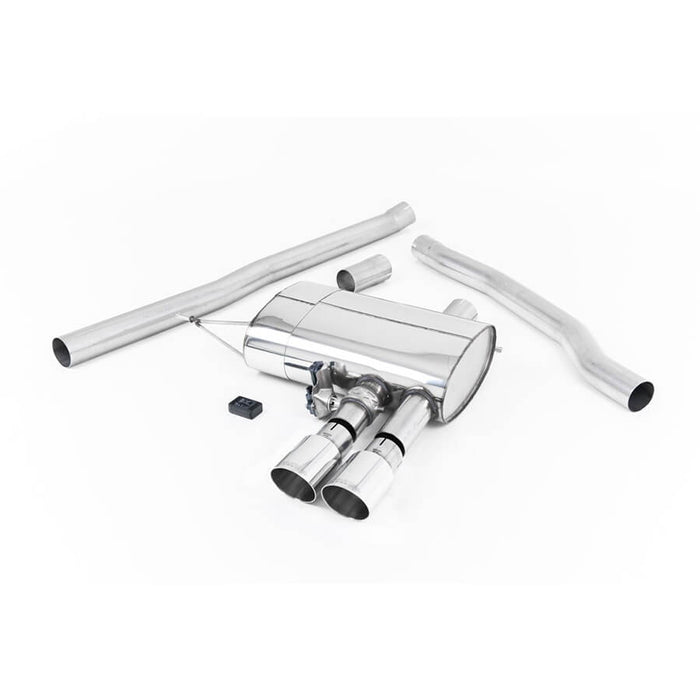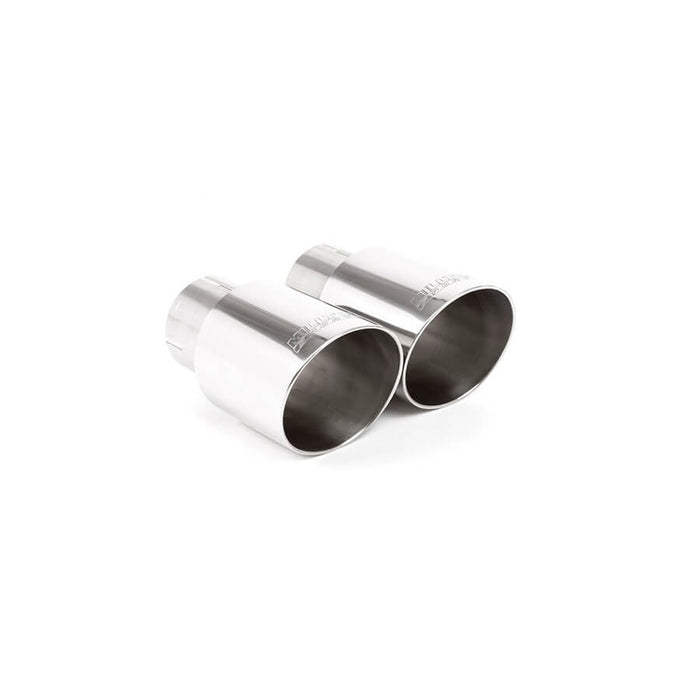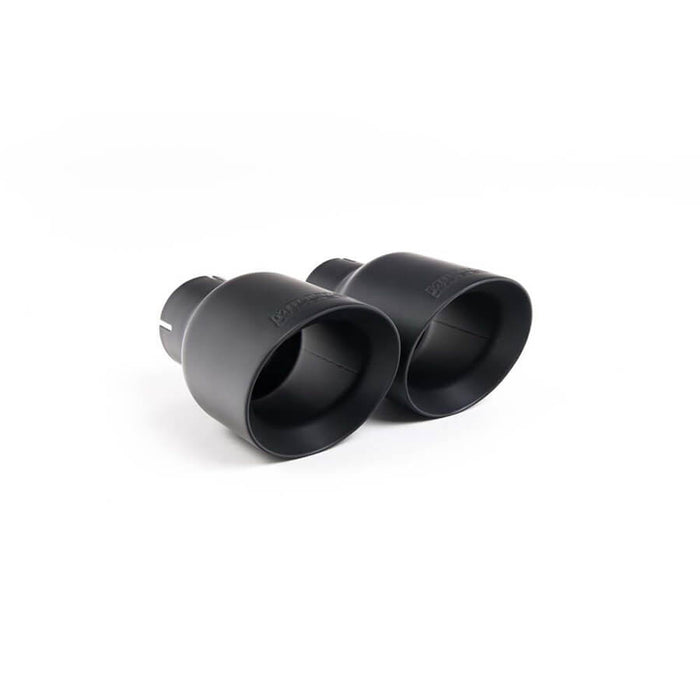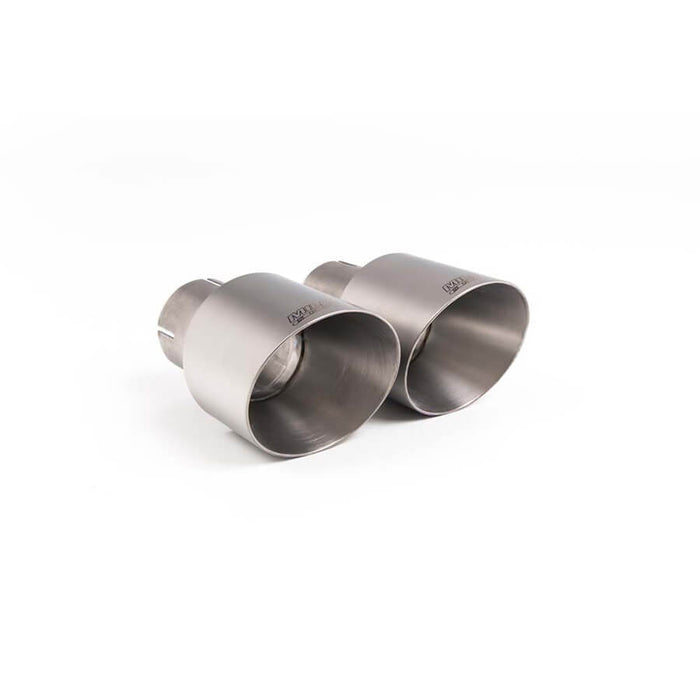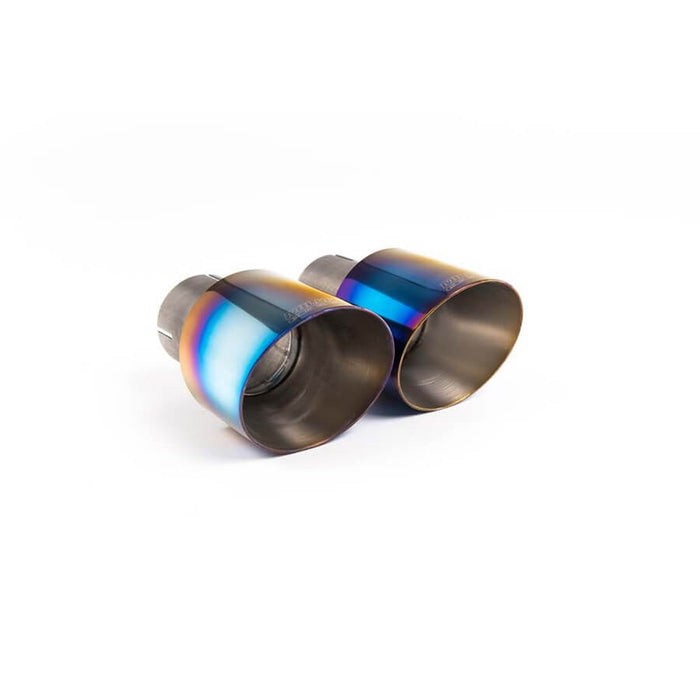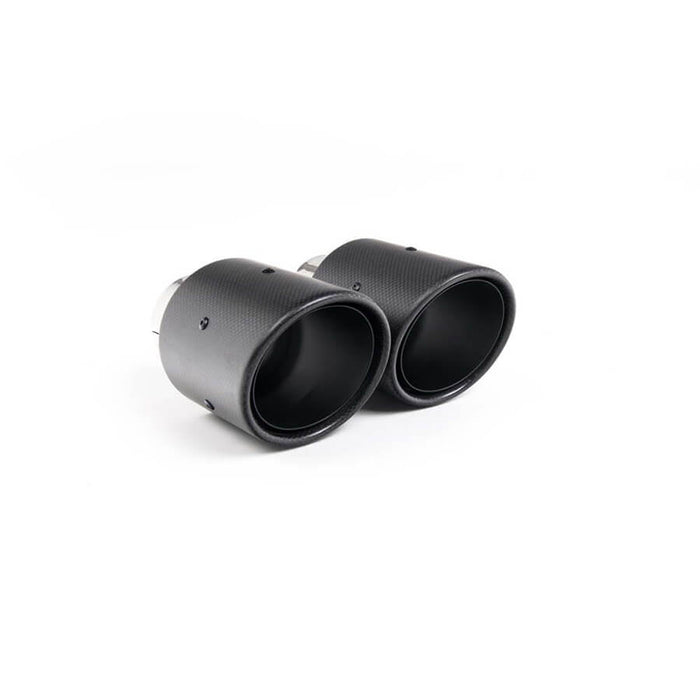 MINI Cooper S / JCW Valved Non-Res Cat-Back - Milltek Sport
Regular price £1,494.91 £1,345.42 inc. VAT £1,121.18 excl. VAT
MINI Cooper S / JCW Valved Non-Res Cat-Back - Milltek Sport
**USING THE DROP-DOWN MENU ABOVE, SELECT WHICH TIPS AND WHETHER YOU REQUIRE FITTING.**
If you're looking for a MINI Cooper S / JCW F56 Exhaust system that can be subtle during everyday driving but can open up and unlock the full range of fury at a switch of a button, then this is the system for you. What makes this exhaust unique is its Bluetooth valve control, which allows the user to adjust the tone and volume of the exhaust.
Constructed from the highest-quality 304L 'Aircraft' Grade Stainless Steel, this Milltek Sport Exhaust is designed to survive even the harshest of driving conditions. This exhaust features a non-resonated centre section, allowing the full exhaust tone range to be expressed. When the valves are closed the tone is muffled, brilliant for everyday driving.
Available with a huge choice of tip finish, you can customise this exhaust to suit your style.
KEY FEATURES:
- User-controlled exhaust tone
- 70mm (2.75") Pipework Diameter
- Constructed from 304L "Aircraft" Grade stainless steel
- Amplified exhaust tone
- Bluetooth valve control
Check out the full MINI Cooper S Exhaust collection.
Require Fitting?
If you would like us to fit the Milltek Cat-Back Exhaust for the MINI Cooper S / JCW F56, then get in touch with a member of the team to arrange it for you. Our expert technicians will have no problem fitting it and will allow you to have peace of mind.
Contact us?
You can contact a member of our team using our Contact page.
Take a look
You might also like