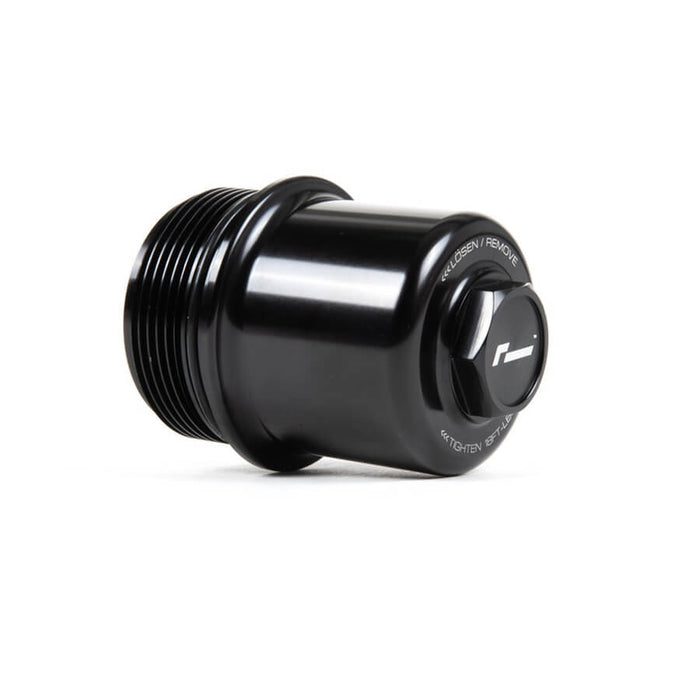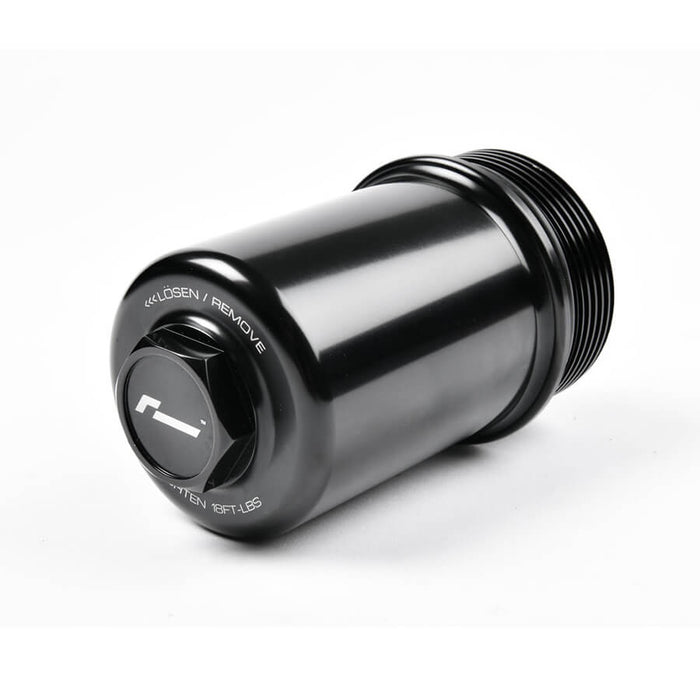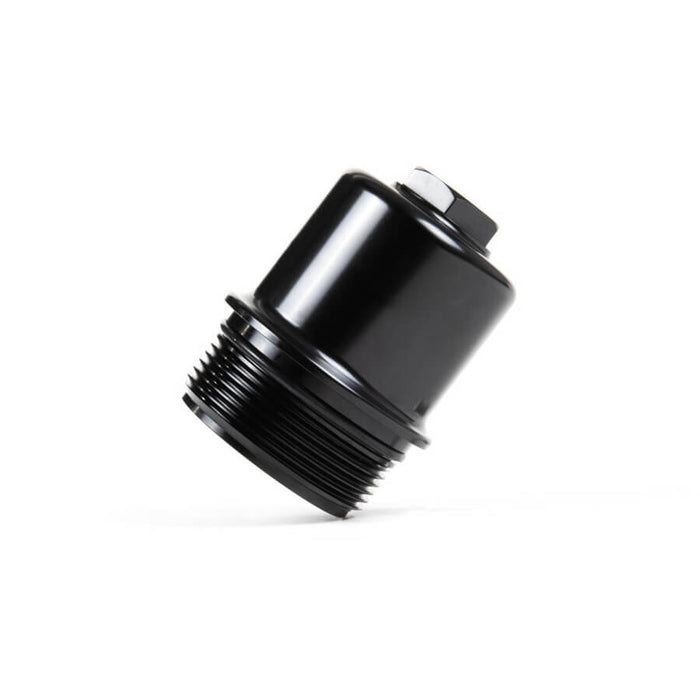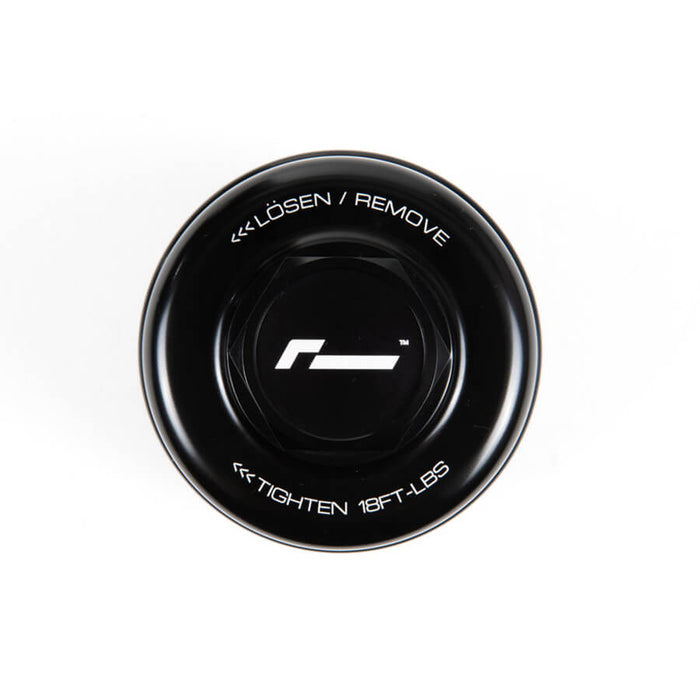 Racingline Performance Billet DSG Oil Filter Housing
£91.73 inc. VAT £76.44 excl. VAT
Racingline Performance Billet DSG Oil Filter Housing
Add a touch of stunning midnight gloss to your engine bay with this billet replacement Oil Filter Housing!
The Racingline Performance Billet DSG Oil Filter Housing is yet another beautifully engineered Racingline Performance accessory designed to bring exquisite style and performance to your Volkswagen and Audi group engine bay. Providing a direct replacement for the standard and plastic filter housing with this stunning billet design, Racingline Performance range of accessories add a touch of class to your otherwise dull looking engine bay.
The Oil Filter has been specifically made to match the dimensions of the original system with the much improved heat conductivity significantly helping with the gearbox oil cooling. The sheer quality of the oil filter housing means you can keep a peace of mind and forget about any cracking or warping of the original housing unit.
The DSG Filter Housing accepts the factory gearbox oil filter to maintain simplicity and keep that original fitment for future oil changes. Please select the gearbox type you require for your make & model from the drop down menu.
Applications:
VW Golf Mk7 / 7.5 2012- 5G
VW Golf Mk6 2008 - 2012 5K
VW Golf Mk5 2003 - 2009 5G
VW Passat & Arteon B8 2015- 3G
VW Polo Mk5 6R / 6C
Audi A3 2003 - 2012 8P
Audi S3 2006 - 2012 8P
Audi A3 2012- 8V
Audi S3 2013- 8V
Audi RS3 2015- 8V
Audi TT II 2006-2014 8J
Audi TT 20 TFSI II 2006-2014 8J
Audi TTS II 2008-2014 8J
Audi TT III 2014- 8S
Audi TTS III 2015- 8S
Seat Leon Cupra III 2014- 5F
Skoda Octavia vRS III 2014- 5E
Skoda Superb 1.8 / 2.0 TSI 2015- B8 3V
Require Further Details?
Please get in contact with a member of the team at VUDU Performance for any additional information you require. Our team will be happy to help with any additional questions you may have regarding this Billet DSG Oil Filter Housing from Racingline Performance.
Golf r MK8 performance parts section
Racinline Performance parts collection
Call or Email to discuss:
Tel: 01924 228042 | Email: sales@vuduperformance.com
Take a look
You might also like