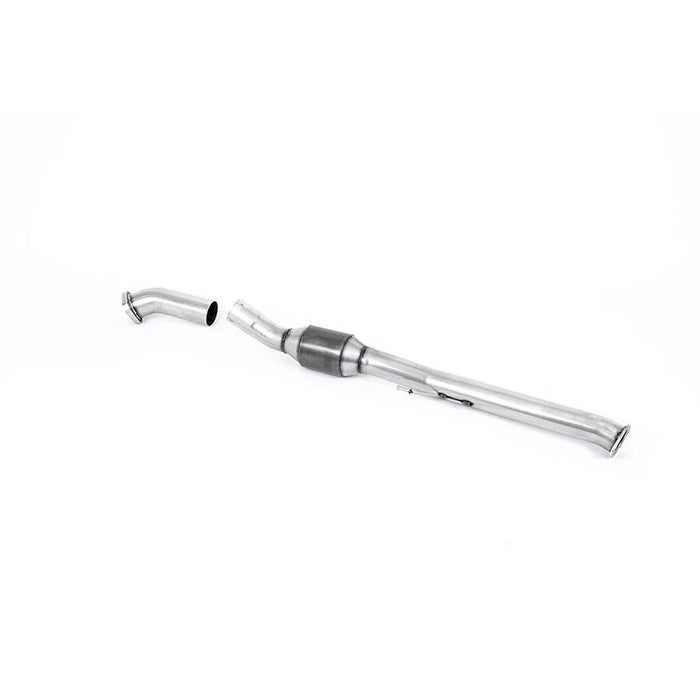 Toyota Yaris GR GPF Delete Downpipe - Milltek Sport
Regular price £921.37 £783.17 inc. VAT £652.64 excl. VAT
Milltek Sport GPF Delete Downpipe for the Toyota Yaris GR.
If you're looking to unleash that raw, unrestricted exhaust tone from your Toyota Yaris GR, then you need the GPF Delete Down-pipe by Milltek Sport. The GPF acts as a secondary catalyst on your exhaust system, in place to ensure your car meets its emissions test. However, the GPF kills off the exhaust tone, muffling it, and takes all the thrill from driving.
Removing the GPF allows for an increase in airflow that allows the beast to be unleashed! The increase in airflow allows the gasses to flow through the exhaust at a higher speed giving you the loudest, and most raw exhaust soundtrack. This increase in airflow also improves the engine's ability to work to its maximum output, unchaining the beast and giving you the best driving experience.
Key Features:
- Larger Diameter Pipe than OEM Downpipe.
- Louder, more natural exhaust sound.
- Improved engine efficiency.
- Light-weight, aerospace grade type 304 non-magnetic stainless steel.
PART NO: SSXTY134
Require Fitting?
If you would like us to fit the Milltek Sport GPF Delete Downpipe for the Toyota Yaris GR, then get in touch with a member of the team to arrange it for you. Our expert technicians will have no problem fitting it and will allow you to have peace of mind.
Contact us?
You can contact a member of our team using our Contact page.
Take a look
You might also like