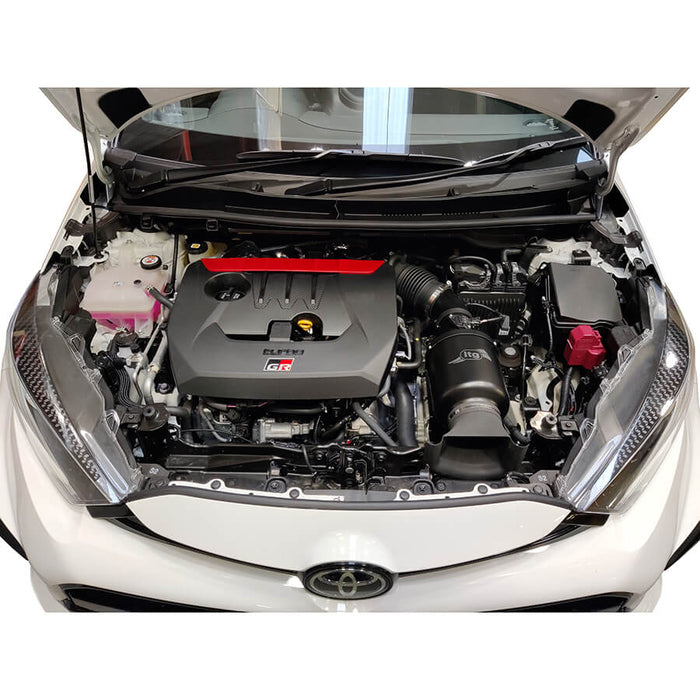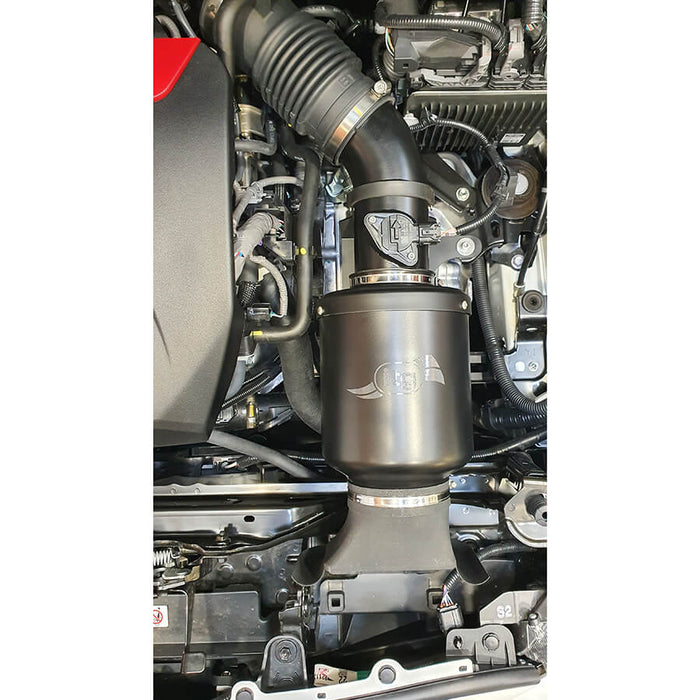 Toyota Yaris GR Induction Kit - ITG Filters
Regular price £474.00 £426.60 inc. VAT £355.50 excl. VAT
Yaris GR Cold Air Induction Kit by ITG Filters.
ITG are pleased to introduce the latest addition to the Maxogen range, the new Yaris GR Induction Kit.
Upgrading your airbox with the ITG Maxogen Induction kit will allow for an increase in airflow, helping your Yaris to breathe better and more efficiently. As a result of this, you shall see a positive difference in the power, torque, acceleration, and fuel economy of your engine.
Not only will this enhanced upgrade enhance the power and performance of your vehicle but the increase in airflow also creates that beautiful induction noise that we crave, giving your vehicle an even sportier feel.
ITG has spent months on development and testing to ensure this product lives up to the expectations of the Maxogen tag.
KEY FEATURES:
- Intake Temperatures reduced by 10-12 degrees
- Laser-cut sintered scoop for ultimate airflow
- Increased throttle response
- Enhanced sound and engine bay aesthetics
- Spun alloy filter housing box
ITG Product Testing
ITG has cut no corners with this intake kit, precisely laser scanning the engine bay to create space to envelop CAD. They created a number of prototypes to which each one was put through vigorous testing both on-road and on 3 separate independent rolling roads.
Whilst testing the data they received was incredibly encouraging, cementing the concept, as all three vehicles used for testing were showing positive results. Intake temperatures were reduced by at least 10-12 degrees, with the car feeling more responsive and eager at higher RPM.
Require Fitting?
If you would like us to fit the ITG Induction Kit for the Toyota Yaris GR, then get in touch with a member of the team to arrange it for you. Our expert technicians will have no problem fitting it and will allow you to have peace of mind.
Contact us?
You can contact a member of our team using our Contact page
Take a look
You might also like